Tips on How to Create a Perfect Winter Kitchen
With autumn well and truly here and Christmas just around the corner, now is the time of year where we welcome family and friends into our home. With festive parties or warming autumnal meals to be had, the typical social part of our homes will now be made redundant as everyone gathers in your kitchen.
Whether you're planning on having a few drinks or want to host the perfect dinner party, the kitchen is the room in your home where everyone feels at ease, so it is important that you create a space which is open and airy to welcome guests in. With the right planning and some essential touches, your kitchen will become the perfect location for your winter gatherings. With that in mind, here are some tips on how you can create the perfect winter kitchen. 
Central Features
At every party, there is always a hub where drinks and served, food is made and conversations are started. Within the kitchen, there is usually a central kitchen island or worktop which is full of goodies or there is a welcoming dining table for guests to gather around.
If you want to create this in your home, then you need to decide on the space you have available. A low-level feature is always recommended as guests can spread out and feel relaxed. A kitchen island or a separate kitchen side table is a good solution, as you can seamlessly integrate it into your kitchen space or have it custom made to fit into the space you have.
Plenty Of Seating
Whilst we all may know that people like to stand and socialize in the kitchen during a party or gathering, it is important that you make sure there is enough seating available so that guests don't become uncomfortable.
If you're wanting to install an island feature or a breakfast bar within your kitchen, then both of these solutions will provide some extra seating for your winter gatherings as they both come with seating solutions and provide enough room so that you can add in additional chairs if needed.
A lot of brands are now starting to embrace a more modern range of bench seating areas for kitchens which serve as the perfect solution for modern day living and entertaining. This style of kitchen seating is becoming more popular, particularly in townhouses and apartments where space is more limited.
Adding Homely Touches
Whilst most kitchens tend to become cold once the winter months draw in, you can ensure that your kitchen feels welcoming for guests with just a few finishing touches.
Firstly, it is important that you have the right light in your kitchen. Anything too bright can seem fluorescent and clinical, which is not what you want in your home. The best kind of lighting for your kitchen is one which is warm and gives the room a natural feel. Led bulbs with a yellow hue will create a warming glow around the room. If you have a feature wall in your kitchen, then adding a few strings of fairy lights will add a further depth of lighting.
Your kitchen window can provide ample and natural lighting, which is always better than using electricity. Natural light makes a room seem more welcoming, especially in the mornings. However, with winter comes different sunrise and sunset times, which can cause bright sunshine first thing in the morning or late in the afternoon. Different types of blinds mean that you can adjust the light which comes into your kitchen and, with so many different styles, textures, and colors available, you can choose ones which suit your kitchen design.
Apart from lighting, there are other small touches that can have a huge impact on your kitchen. A few evergreen potted plants dotted around helps to bring the outside in, especially if your kitchen overlooks the garden. Stylish kitchen accessories, such as serving plates and glasses, are sure to add the wow factor when you have guests round. Some of the latest kitchen trends have seen quirky and beautiful pieces become more common and available.
Festive Decorations
As Christmas fast approaches, having the perfect decorations for your kitchen is a must, especially if this is where you will be doing a lot of your hosting over the festive season. December is a time where we decorate our homes, so why should our kitchens miss out on becoming cozy and welcoming for winter? If you want to keep it natural, then you could dry out some orange and cinnamon and make your own winter garlands and decorations. They look beautiful, smell delightful and make for a great Sunday morning activity when it is cold out.
If you have a light kitchen or one which tends to feel quite cold, then look for ways to add in some comfort to the room. Whether you replace your tea towels and fabrics with some warmer colors or add a few scatter cushions to dining room chairs, furnishings can make all the difference.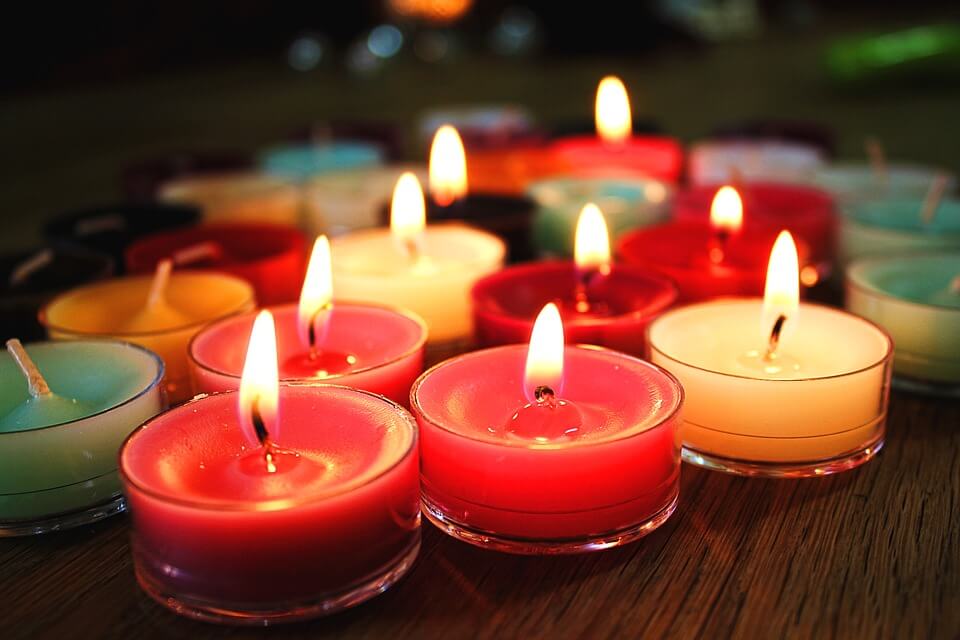 There is no doubt that you will be cooking, drinking and chatting in your kitchen so there are sure to be some wonderful aromas drifting in and out of your home. During the times when you are not cooking, you may find that some strong smells linger for longer than you hope. There are plenty of wintery and festive scented candles and reed diffusers which can make a huge difference to your kitchen and make it smell amazing.
Tips on How to Create a Perfect Winter Kitchen
was last modified:
May 18th, 2022
by
Recommended