Tips To Design Your Home With Modern Interiors Within A Budget
The modern interior design is a popular decor style today, but even so, it can prove a little expensive to incorporate modern interior designs in your house. Just because you are working on a tight budget, doesn't mean you do not need savvy ideas to decorate your house and make it a cozy home. You can always get the modern interiors you want while sticking close to your budget by following the following tips:
Create a home decorating plan by room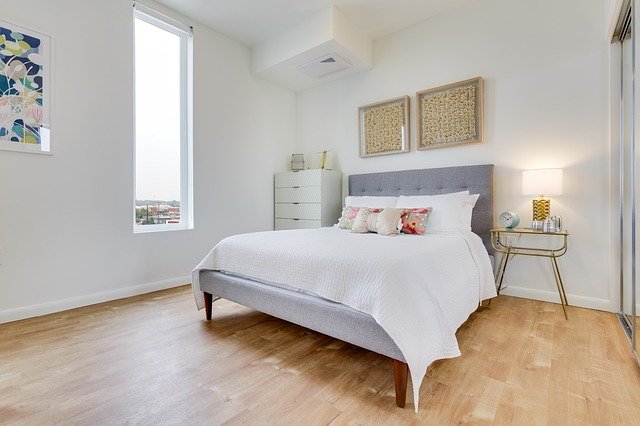 If you really want to revamp your entire house, you must consider the different elements that each room requires to complete the modern interiors design look you want. For this to happen, create a decorating plan by room, prioritizing the rooms that are most important to you. The best part is that by taking the time to design each room at a time, it adds a lot of personality in your entire home décor, regardless of the style you want to achieve.
Tip: start with the biggest room in the house, then with the largest house pieces for the room. For example, in a bedroom, a bed could be the largest furniture.
Focus on the details of the house
The details of the house matter a lot when it comes to closets design. When on a budget, you still want to achieve a complete and elegant look, one that can only be brought out by the details in the surfaces of your house. Ideally, an option like crown molding can quickly spice up your space by adding intricate details that brings out elegance while avoiding a cheapened look. The good thing with crown molding is that it is relatively inexpensive, particularly the paintable plastic versions. Incorporate the different moldings in your house spaces, for example on the ceiling beams, columns, ceiling medallions, chair rails, among others.
Check these Budget-Friendly Remodeling Hacks
Make paint your friend
Instead of wallpapers, paint can get the job done more cheaply. With paint, you can play along with different shades of the same color, or even different colors altogether. Your end goal is to tie the house furniture and other pieces together with the colors you paint on the walls of your house. Your advantage with paint is the fact that you have the flexibility to choose colors as per your preferences. However, depending on the kind of modern look you are going for, you have the option to select between bold and dramatic or soft paint colors.
Read more: 13 Ways on How to Make a Room Look Bigger
The power of pillows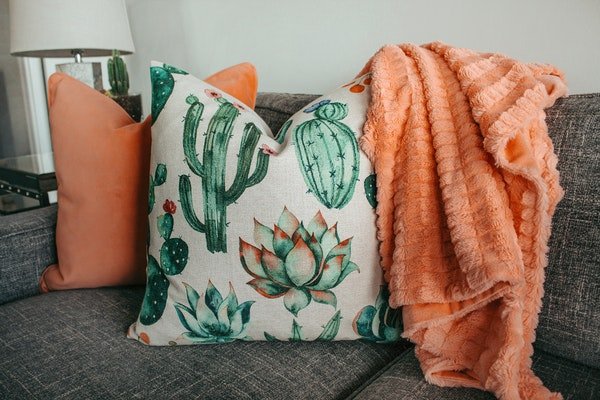 Pillows can make a house look bigger and more elegant than it actually is. Instead of stressing over picking out expensive pieces, say, a couch, go for a seat on a budget, then use pillows to elevate the appearance. The big overstuffed pillows create an illusion of a very plush, elegant appearance for your space. In fact, the pillows also insinuate comfort, which also ties together the overall design of the house.
Further budget-friendly info? Take a look at these 6 Decorating Tips for Budget-Conscious Homeowners
Accessorize your windows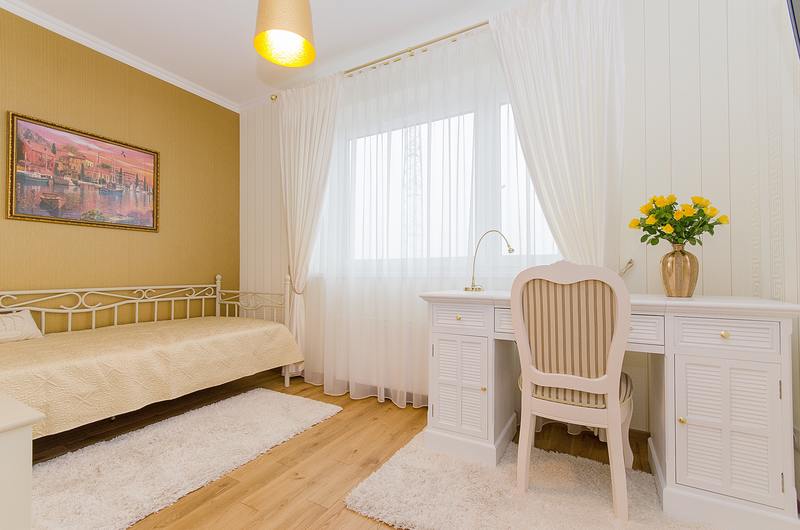 The windows are the eyes of any room. Even on a budget, the setup of your windows has a lot to say about the entire décor of the house. Pick out nice drapes for the different rooms as well as window treatments. As for the window treatments, consider luxurious materials like silk, cotton, and linen, among others.
When it comes to picking the right curtains and drapes for your home, do for a soft and polished material. You can add in some small hardware on the drapes to elevate the entire look. The clips, mounting brackets, rollers, curtain rods, ribbons, are all part of the drill.
Read more: Tips to Make Window Blinds Visually Attractive
Paint your vinyl or linoleum flooring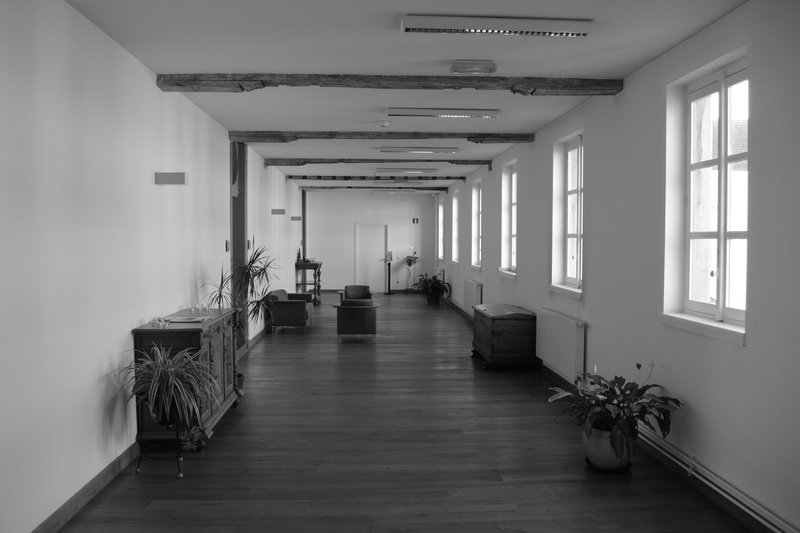 Pxhere
As mentioned earlier, paint can save you a lot of hassle in revamping your home within a budget. Get to your floors and paint your vinyl or linoleum flooring. Depending with the end design and look you want to accomplish, you can take up different patterns. However, if your walls are very bright, go for dark colors on the flour, unless you prefer your furniture to be darker. The idea is to achieve a fine contrast in between your floor, walls and furniture.
Want some tips for coming in on time and under budget for your home remodel?
Add mirrors to pieces of your furniture
Mirrors are especially fundamental in the bedroom areas. For example, if you want to make your closet a lot more chic and expensive looking, you can customize it by adding a mirror to the closet doors. You can also add different size mirrors in your washrooms. Don't be afraid to try out different things with sneaky mirror placements because it will trick people into thinking a space is larger than it actually is.
The idea of contrasting the sizes of the mirrors brings in an illusion of an expensive and elegant touch of furniture in your home. In fact, large mirrors will reflect the room back, more especially in different shapes and frames. The good thing is that you can go for cheap mirrors, as long as you get them fixed correctly, and paint the frames to match the colors of your furniture.
Read more: Ways On How To Make Your Home Homey And Comfortable
Add art on the wall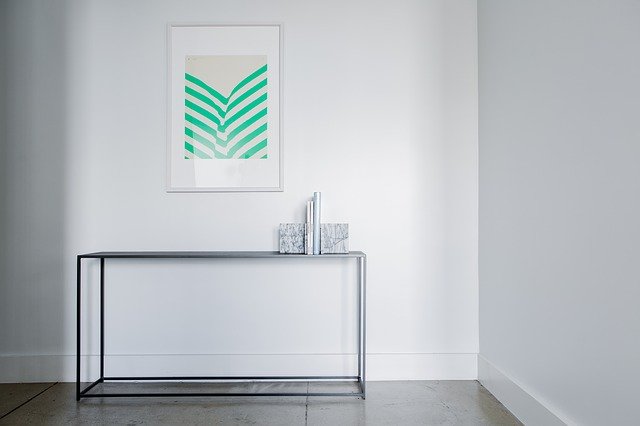 Whether you are working with a small space or not, a piece of work can do a lot for a boring room. The trick is to look for a painting or artwork that either complements the entire décor of your room, or is a contrast. A contrast is mostly to introduce a pop of color in the room. Whichever you prefer, do not go overboard by adding too many paintings because the entire design will end up being mediocre. As for the art, it can range from family photos to DIY art, as long as you properly frame the work. Pick well-finished frames that can blend well with the rest of the furniture in your house.
Use a backsplash on some of your surfaces
The kitchen area, the bathroom, the laundry room and the dining area are great places to consider a backsplash. For your kitchen slab, you can get an amazing Brick backsplash that goes for less than $10 for each square meter. Alternatively, consider then, creating an accent wall with a bright color paint. With a backsplash, you have such an easy time keeping it clean and polished through and through.
Read more: Key Elements in Designing a Small Modern Kitchen
Tips To Design Your Home With Modern Interiors Within A Budget
was last modified:
May 22nd, 2022
by
Recommended