The quality of sleep you get is directly related to your mattress, and because of that, choosing a mattress is among the most important decisions that you may have to make. The National Sleep Foundation mentions that ninety percent of people think that their bedding is essential to their sleep experience. Finding the right mattress for your bed isn't as difficult as you might think. It all comes down to personal preference, but there are a few key points that each mattress shopper should consider when looking at getting a new mattress.
Type of Mattress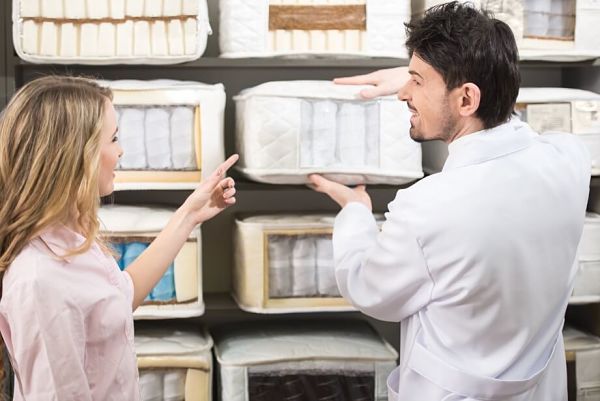 Thanks to improvements in manufacturing technology, there are several mattress types that a person can choose from. Memory foam mattresses offer superior support and comfort, as well as good pressure relief, but has had a reputation for heating up while sleeping, leading to uncomfortable sweating. Latex mattresses have much better cooling and offer more bounce to their support. Coil mattresses use internal steel coils to provide their support system – the more coils it contains, the better the comfort it offers. Pillow-top mattresses sport a layer at the top made of soft material or have soft material sewn into the mattress itself.
Take a look at these 15 Bed Headboard Designs to up Your Room's Style Quotient
Choosing a type of mattress doesn't limit a user to any single one of these mentions. Hybrid mattresses combine one or more of these technologies into a single construct so that users can have the best of all worlds. In addition to these mattresses, manufacturers also offer adjustable models, which enable users to choose the shape of their cushion to suit their needs, adding to the customizability of the experience.
Budget Considerations
In the recent past, buying a mattress meant going into a store to try them out. The excellent bedding was too expensive, and the affordable bedding was horrible at offering a good night's sleep. Digital Commerce 360 notes that the world of online mattresses has changed how consumers shop for beds now, providing a more extensive choice from bed-in-a-box companies. Forbes mentions that online mattress companies are responsible for about 5% of the total market share of mattresses sold.
Take a look at these Cool Bedroom Accessories under $150
Thanks to this innovation, mattress shoppers can head online and read reviews about what they should and shouldn't buy and how it worked out for other people. Price isn't necessarily the same as quality, but online reviews tend to tell a far more well-rounded story than any advertising. It's also not advisable to go super cheap since you get what you pay for. An excellent average-costed mattress with great online reviews is what you should be looking for.
Firmness Scale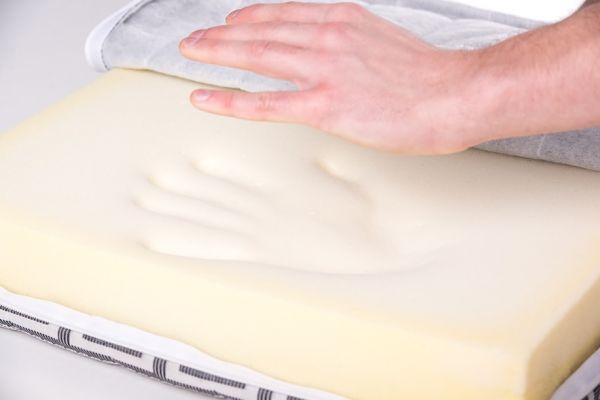 Another consideration you should take note of is the type of firmness you prefer to have in your mattress. Firmness offers support, and a firmer mattress doesn't give the feeling of sinking into the bed. Some people enjoy this feeling, and users who prefer it should look at softer mattresses. Medium mattresses tend to suit most people's sleeping styles, and firm mattresses are better for some.
How to Create a Feng Shui Bedroom: A Complete Guide
The firmness that a user chooses is a reflection of their sleeping position. Sleepers that prefer lying on their sides tend to find medium firmness mattresses the best fit for them. Back sleepers prefer beds that are closer to the firmer side since it provides better back support for them. Stomach sleepers also prefer medium mattresses, although they skew towards the softer end of the spectrum.
Read more: How to deep clean a mattress at home
Choosing Your Mattress
The average lifespan of a mattress is about eight years. If you want something to sleep on for every night during those eight years, then you should take your time in making a choice. Expensive mattresses work out to a pretty cheap cost over time if you compare the price per year instead of thinking of it as a single lump-sum payment. Good quality sleep is worth spending time on to achieve, and the best weapon in your arsenal is a proper mattress.
Read more: Best type of mattress for side sleepers – How to make the correct choice?

Basic Tips On How To Choose A Mattress
was last modified:
August 26th, 2022
by
Recommended