5 tips to find the best house online
Many people around the world dream about having their own house multiple times in their life, and it's not a surprise given the fact that a house is a place where everyone goes by your rules and preferences, meaning that it should count with all of the features and quirks that you desire.
However, it is easy to commit mistakes when buying a house, especially if you are trying to find it online. That's why the next article will list 5 Tips that will Help you Find the Best House Online to protect yourself against the common mistakes that occur during this process that could haunt you in the future.
5 tips that will help you find the best house online

1.- Make a wish list
Jumping to premature conclusions is the single worst thing that could be done when looking for houses online. That's why before even thinking of making a bid or contacting the seller, you must create a wish list that contains all the must-have features and quirks that the property should follow to consider it a home.
The good thing about these wish lists is the fact that they are completely different per individual, as everyone has different tastes and preferences when it comes to these must-haves. Some people desire a large kitchen while others prefer a finished basement. Depending on your selection, the number of homes you'll look at will be fairly reduced, meaning that the whole process becomes less time-consuming.
2.- Work with your local estate agent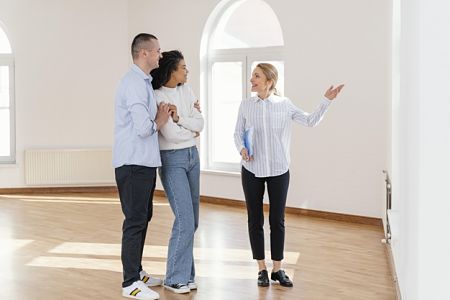 A local estate agent is a person that arranges the selling, renting, or management of properties. Working with your local estate agent is an intelligent solution as that individual will count on professional information and details about the property you watched while looking for the best house online.
However, you must be extremely careful while selecting a local estate agent as there have been rising cases of identity theft cases in these businesses. Identity theft is when someone assumes your identity and personal details to obtain financial gains. Since local estate agents require data like name, face, and contact details, not finding a reliable agent can expose you to identity fraud.
That's why having identity theft protection and finding the best and most trustworthy local estate agent will be a priority. Nowadays, cyber thieves and identity fraud cases are becoming more common. That's why ensuring your identity theft protection will be a clever way to avoid being a victim of identity fraud.
There are many platforms and services that provide protection of this kind, and they work by monitoring, alerting, and verifying the story of any local estate agent that wants to work in your case, meaning that identity theft protection is obtained 24/7.
3.- Check property history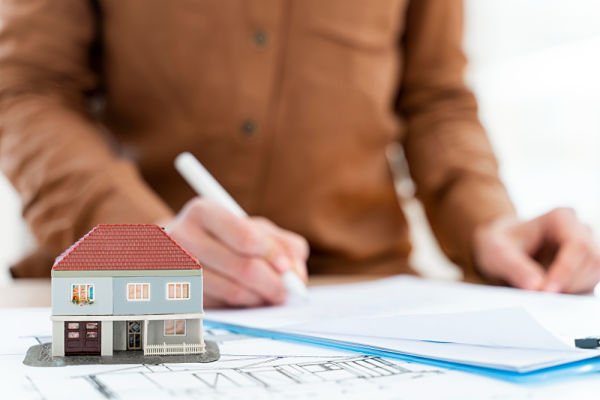 The main benefit of looking for houses online is the fact that the prior history of the property can be seen. This means that information like when the property was purchased and for what price will be available. The reason why this information is important as seeing a price jump normally means that the previous owners have improved the property over time.
However, if the price decreases or there have been too many sales in a short period then it could mean that there's a problem with the property, and this could work in your favor as a buyer by giving you a pre-warning.
4.- Visit the new location in person
Some people decide to completely trust the home's online information, which could be a massive mistake. Nowadays, it's common to see many agents arranging days when people can see the property in person, and this date can be seen in the property's online listing.
This proves to be a massive advantage that everyone should consider as it will provide a more reliable and trustworthy experience compared to only seeing photos on the house's online listing.
5.- Check out the neighborhood before you make an offer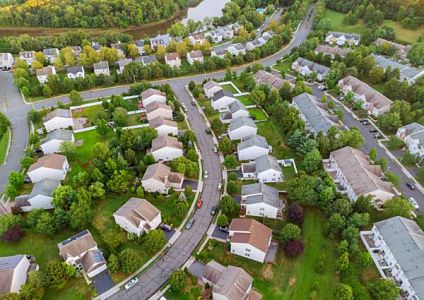 Another common mistake that people who buy houses online commit is completely ignoring the neighborhood analysis that everyone should do to understand how life will be in the area.
Sometimes you might want to live in a quiet and peaceful neighborhood, or you could want to live in an area that counts with multiple stores and important locations in its surrounds. Ignoring this could promote lifestyle issues in the future, and living in a house that is in a troublesome or unpractical neighborhood is just not worth your time or patience.
Sometimes people forget about setting priorities or checking important details about the area in which the house is located, especially if the house was purchased through online listings.
Following the previous five recommendations will make you understand the importance of proper analysis and investigation before acting on your own.
Also, never forget about being protected against identity theft, especially if you're dealing with a local estate agent.
Read more: Ways to promote your rental property
5 tips to find the best house online
was last modified:
October 10th, 2022
by
Recommended