Your backyard deserves as much attention as your home interior, so make sure to get it ready for summer. Not only will you have a beautiful, stylish backyard, but you'll also be able to spend warm days outside, soaking in the sun and relaxing in your own personal sanctuary. Although there's a world of creative ideas for upgrading your backyard landscaping, a few of them should be on top of your list.
1. Reinvent your plants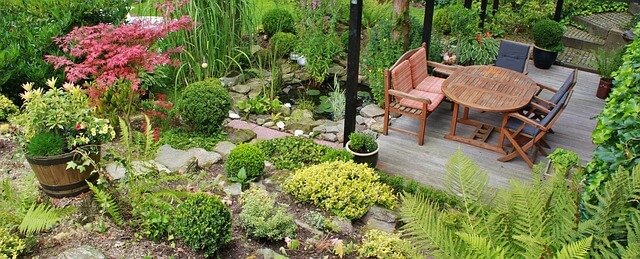 Diverse plants are what gives life and interest to a backyard. By introducing a lot of flowers, shrubs, and trees, you'll transform your backyard into a true natural oasis. You can use them as stunning focal points or simple natural embellishments. Either way, you'll be able to create an atmosphere of peacefulness in your backyard that will fill you with positive energy.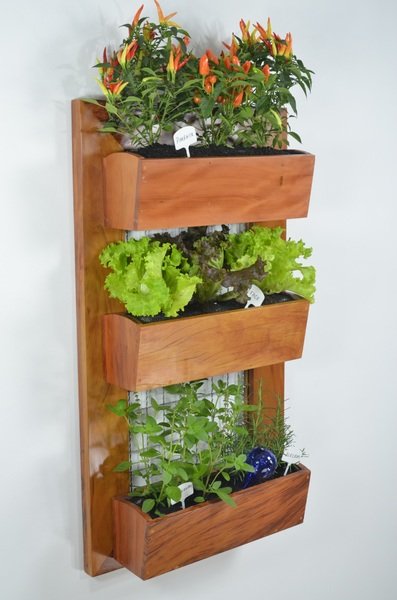 However, before planting new species, you should get rid of dead plants and weeds. Afterwards, you can introduce colorful flowers, exotic species, and lovely shrubs and experiment with their arrangement. Some of the best plants for summer that require little maintenance and a lot of sunshine include cheerful Marigold, stunning Aster, drought-tolerant Lantana, vibrant Zinnia, and others. You can even create a vertical garden if you don't have much space in your backyard. This lovely addition will elevate your backyard décor and provide you with privacy.
2. Create a meandering path
A dreamy path will give structure to your backyard and help you divide it into different zones. You can use gravel, stones or sand to build a path and then line it with lovely plants or flickering lights. It can lead to your lounge area, outdoor kitchen or kids' play spot. In addition, it may even help you create a Zen-inspired look, perfect for creating a soothing ambiance.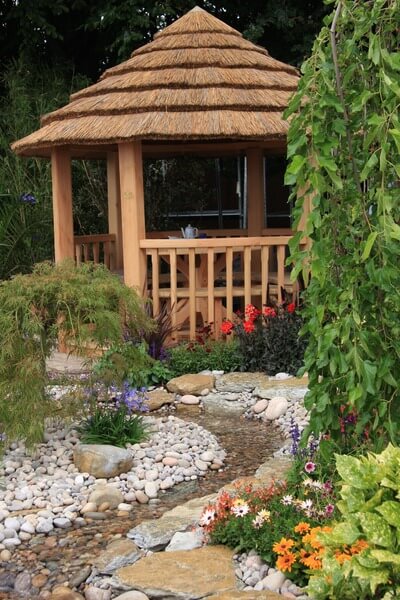 3. Style up your pool
If you're lucky enough to have a pool in your backyard, you're in for a cool summer! You'll be able to cool off on those particularly hot days or host gatherings for your friends. You should consider installing interesting swimming pool lights, such as floating or colorful ones. This will create a more relaxed, chic ambiance and give character to your pool. In addition, you'll also be able to enjoy late-night swims or throw a party or two. However, you should consider going with LED lights because they are energy-efficient. They might cost more initially, but they will pay off in the long run by consuming less energy.
Another interesting idea is painting your pool tiles or decorating them with a mural. This is a popular trend and there are diverse options for custom-made tile designs. So, if you want to try something different and unique, transform your pool into a piece of art. In combination with the right lights, this will truly make your pool into a stunning design statement and the focal point of your backyard.
4. Add a fire feature
Introducing a fire feature to your backyard will create a cozy, comfortable appeal. You and your family can gather around it on those beautiful, but somewhat chilly nights and enjoy the crackling sound of fire. A fire pit is a simple yet stylish solution that you can build on your own using landscape blocks and some gravel. However, if you want to go with something bigger, you can always design an outdoor fireplace. Although this might require more work, it will certainly bring your backyard design to another level. On the other hand, if you want something authentic, but subtle, tiki torches can always fill your backyard with a warm glow while also setting up a unique theme.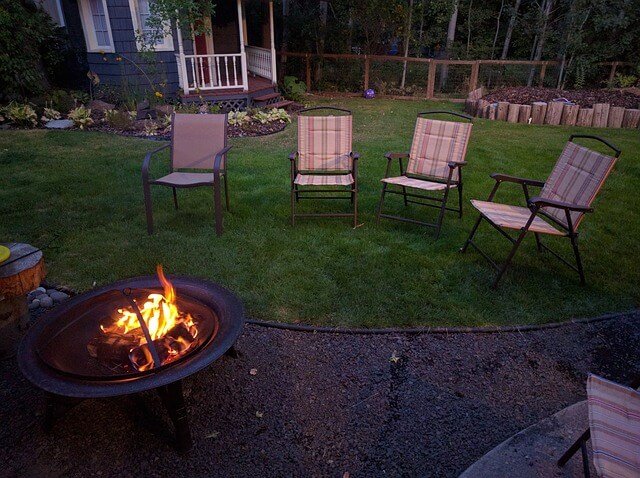 5. Design a lounge area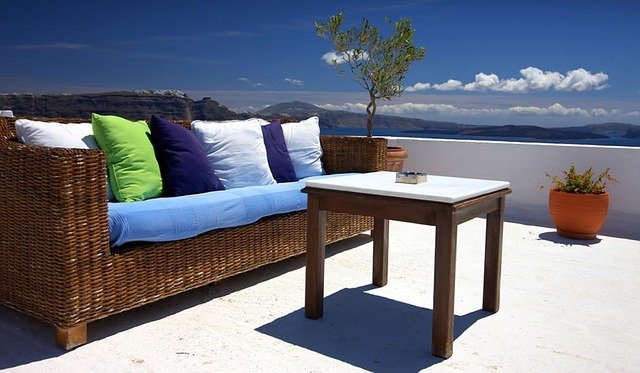 Without a lounge area, your backyard will remain incomplete. So, make sure to create a cozy spot where you can just sit back and relax. You can add some comfy furniture or simply set up a corner with large, plush pillows and plenty of blankets. Lighting fixtures are also a must but go with something subtle, such as string lights or just a few lanterns. If you have a pergola, you can wrap white string lights around it – it will create a whimsical atmosphere.
Furthermore, make sure to shade your lounge area using light gauzy curtains, a pergola or large sun umbrellas. Not only will this protect you from the sun, but it will also elevate your outdoor décor.
Read more: Yard grading
6. Set up an outdoor movie theatre
For the wow effect, you can set up an outdoor cinema and organize family movie nights throughout summer. All you need is a projector, screen and speakers and your home cinema will be ready. You can furnish it with a few comfy pillows and a drink and snack station while movie-inspired decorations can be used to set the theme for a particular movie.
7. Set up a grill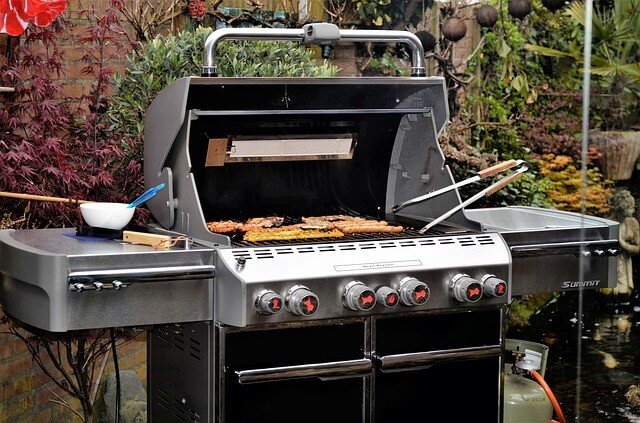 There's nothing like spending warm, summer nights with your friends and family over some delicious food. A grill is a must for your backyard, so make sure to design a small outdoor kitchen where you can prepare food for your entire family. Nearby, you can set up a dining area where you can gather around and enjoy the summer feast.
Updating your backyard for summer will ensure that you have a cozy, stylish sanctuary where you can relax, swim and have fun with your family and friends.
Read more: Summer Wreath Ideas To Brighten Up Your Home
Top 7 Backyard Landscaping Upgrades for Summer
was last modified:
May 17th, 2022
by
Recommended