Top Millennial Home Buyer Must-Haves
Millennials are educated, discerning, socially conscious, and more global in their behavior than the previous generation. They are also starting to gain consciousness of their finances. This same attitude applies to their home purchasing behavior: They have traveled more and they have specific demands for HOW and WHERE they want to live their life. As I've seen through owning a platform that captures multiple behaviors of consumer groups, anyone trying to attract millennial home buyers needs to take this into account when trying to close a deal!
Who are the millennials? This "Generation Y" is made up of people born between 1980 and 1995, and are entrants after the Baby Boomers (1945-1964) and Generation X (1961-1979).
Research says the millennial generation is characterized by self-confidence, high awareness of technology, good education, and social connection. And, according to 2020 Housing Market Predictions by Realtor.com, a majority of millennials will be buying the bulk of real estate in the U.S. by the time they reach 30. After all, it is the largest generation in the U.S. today!
Millennials have a simpler yet more sophisticated taste so gaudy styles don't work for them! If you want to sell a home to a millennial make sure you turn your home into a multi-functional, modern (but with the character) oasis and deck it out with the few home tech gadgets to sweep them off their feet!
So how does this translate to physical attributes in the home? Well, inputs from the real estate market suggest that there are some must-have criteria that a millennial home buyer will look for while shopping for a new home. Let's explore these in detail.
1. Cozy, compact houses
Millennials love the idea of optimizing small spaces to the maximum. They specifically look for a cozy, compact home that can accommodate their basic necessities. More and more millennials are opting for tiny homes that are generally less than 500 square feet. This also means that the millennial buyer doesn't want to be burdened by the woes of overwhelming homeownership, including large home mortgages, student loans, and mortgage payments.
2. Great location
The right location is everything for this credit card generation when they buy a home. The majority of them would prefer to have easy access to major metropolitan areas, including shopping centers, bars, and restaurants.
3. Good neighborhood and community
Like location, the community is an important factor to consider for a millennial before a home purchase. They love to mingle with their communities and neighborhoods. Be it a golf course community, a pet-friendly community, or a barbeque potluck!
4. Open floor plans
A well-structured floor plan with defined rooms is not a millennium's style. Instead, they prefer an open floor plan whereby they can convert a large space into a living room, family room, a kitchen, and even a home office (courtesy the new work from home culture!). This is where they'd want to spend most of their time relaxing or entertaining.
5. Sufficient outdoor space
When it comes to a majority of millennial homebuyers, the outside of a house is as important as the inside. If they see a house with great outdoor space with a deck or patio — they're hooked and in love! Their first thought would be to host a BBQ night with friends.
6. Smart homes with good connectivity
Smart home features are a must for the millennial buyer. And, they are often willing to pay higher prices for such homes. You can't blame them; they've been living in the era of technology with automated or voice devices that control appliances, lighting systems, heating systems, and garage doors. All these can even be controlled through their smartphones while they're away from home.
In an age that is more connected than ever, the home must be equipped with all the latest technology. Non-negotiable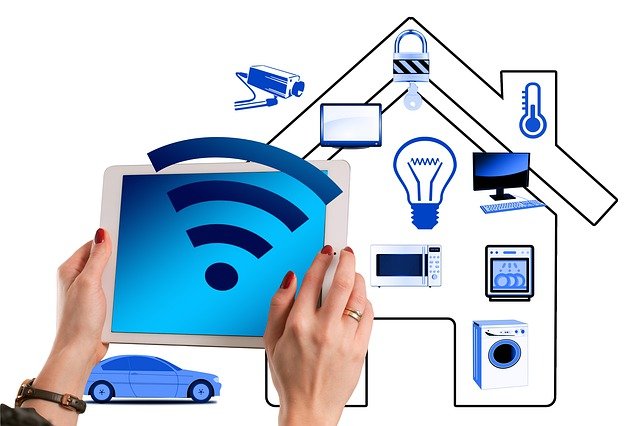 7. Updated bathrooms
Most millennial home buyers buy their first home on a budget. But that doesn't mean that they'll put up with anything dated. Especially a bathroom! They want a bathroom design that offers them comfort while being trendy. If you're a real estate agent selling to a millennial, it's important for you to understand what the current bathroom design trends are.
8. Modern kitchen
For most millennials, a kitchen is not just for cooking. It's a place where friends can get together for a meal or a drink. That's why they prefer a kitchen design that flows effortlessly into the rest of the house.
Moreover, they love a kitchen that's stylish. If you thought only your parents cared about "Keeping up with the Joneses" you were wrong. Think new stainless steel appliances and a modern spanking clean kitchen with a European tilt to it. It must include the latest kitchen gadgets to impress their friends. By the way, an espresso machine is on top of their list!
9. Low maintenance cost
Here's the dichotomy: most millennials want a home that looks fancy and upscale, but they want their abode to be low-maintenance. So, if you're targeting millennial home buyers, make sure you prepare the house for sale before putting it up on the market. That would mean taking care of upgrades such as a new roof, new doors and windows, low maintenance vinyl siding, and an efficient HVAC system. Keep in mind that these young people would prefer to spend their weekends relaxing rather than completing home maintenance tasks and repairs.
10. Energy-efficient homes
If there's one thing the millennials are really conscientious about, it's the importance of being "Green". They find homes with energy-efficient features more appealing. So, if a house has LED lights or uses a programmable thermostat, the millennial is already impressed! These features will help them lead a fulfilling life in a sustainable home, and save money on utility bills as a bonus.
11. Good storage capacity
Good storage solutions are one of the most important features that millennial home buyers look for when buying a house. They prefer separate storage spaces for their household items. Whether it's a walk-in closet, a spacious garage, a laundry room, or a pantry, millennials like storage designs that are well hidden and well defined.
These renovations do not have to cost too much but they do have to make one strong statement: "THIS IS THE HOME OF YOUR FUTURE."
The millennial home buying process
When working with the younger demographics, ask yourself these three questions. If I lived in this home:
Would I have plenty of social options within a few minutes' walk or short Uber ride?
Can I make my morning latte while checking my emails before heading off to work, AND still control the lights in my apartment from my phone app so that my dog isn't in the dark when I'm running late?
Can I sip wine with my friends while waiting for takeout, AND can I tell the delivery guy "my house is the one with the charming yellow door?"
If you answered yes, you've got a keeper and you're ready to match a millennial with that great property!
Key takeaways
There are a few things to keep in mind about the millennial personality that will help a realtor find a perfect match:
They need social options. Millennials want to live close to downtowns, bars, cafes, and shopping. Period.
They want to feel cosmopolitan! They grew up watching "Sex & the City" and want to live the posh lifestyle, even if they have a limited budget. The comforts of city living need to be easily accessible and the glam life needs to feel within their reach.
Convenience is a must. Being central to the places they want to be, like social settings, and need to be, such as doctors, dentists, pharmacies, pet stores, and grocery shops.
They want what they want because they can. Thanks to technology, nearly everything is one click away. Millennials are impatient and want to bring the world to their doorsteps because they know it's possible.
A wine cellar, even if it is small! They like to entertain. Wine night with the girls, romantic dinner for two. The point is it's always "an occasion" for the millennial. They don't need a holiday to celebrate and a crowded fridge just won't do.
A piece of history. The original 'character' and charm of an old home that's been restored to sit comfortably amongst all the modern features.
Top Millennial Home Buyer Must-Haves
was last modified:
December 15th, 2021
by
Recommended