Key Takeaways
Millennials have a simpler yet more sophisticated taste, so gaudy styles don't work for them.

If you thought only your parents cared about keeping up with the Joneses, you were wrong.

Renovations don't have to cost much, but they must say: Millennial, this is your future home.
Millennials are educated, discerning, socially conscious and more global in their behavior than their parent's generation. This same attitude applies to their purchasing behavior: They have traveled more and they have more specific demands for HOW and WHERE they want to live their life. As I've seen through owning a platform that captures multiple behaviors of consumer groups, anyone trying to attract millennial home buyers needs to take this into account when trying to close a deal!
There are four main things to keep in mind about the millennial personality that will help a realtor find a perfect match:
They need social options.

Millennials want to live close to downtowns, bars, cafes, and shopping. Period. These things, even as responsible homeowners, matter. They're buying homes and care about their social lives.

They want to feel cosmopolitan!

They grew up watching "Sex & the City" and want to live the posh lifestyle, even if they have a limited budget. They should have proper parking for their Prius while still being near the local metro. They want to be able to walk to their favorite trendy café, bike to the pier on their beach cruiser on weekends or rideshare across town to the newest bar or restaurant opening.

The comforts of city living need to be easily accessible and the glam life needs to feel within their reach.

Convenience is a must.

Being central to the places they want to be, like social settings, and need to be, such as doctors, dentists, pharmacies, pet stores, and grocery shops. Conveniences is not a 'nice to have,' it's a must.

They want what they want because they can.  Thanks to technology, nearly everything is one click away. Millennials are impatient and want to bring the world to their doorsteps because they know it's possible. If they have a late night craving for their favorite frittata there is an app that will pick up and deliver breakfast to their door. So why shouldn't their new pad have a pool AND a sundeck on the roof?
Millennials have a simpler yet more sophisticated taste so gaudy styles don't work for them!  If you want to sell a home to a millennial make sure you turn your home into a multi-functional, modern (but with the character) oasis and deck it out with the few home tech gadgets to sweep them off their feet!
So how does this translate to physical attributes in the home? Millennials won't settle for less than the following:

A wine cellar,

even if it is small! They like to entertain. Wine night with the girls, romantic dinner for two. The point is it's always "an occasion" for the millennial. They don't need a holiday to celebrate and a crowded fridge just won't do. 

A piece of history.

The original 'character' and charm of an old home that's been restored to sit comfortably amongst all the modern features.

Convenience. New stainless steel appliances and a modern spanking clean kitchen with a European tilt to it. If you thought only your parents cared about "Keeping up with the Joneses" you were wrong. It must include the latest gadgets in their bathrooms and kitchens to impress their friends. Think espresso machine

.

Connectivity

. In an age that is more connected than ever, the home must be equipped with all the latest technology. Non-negotiable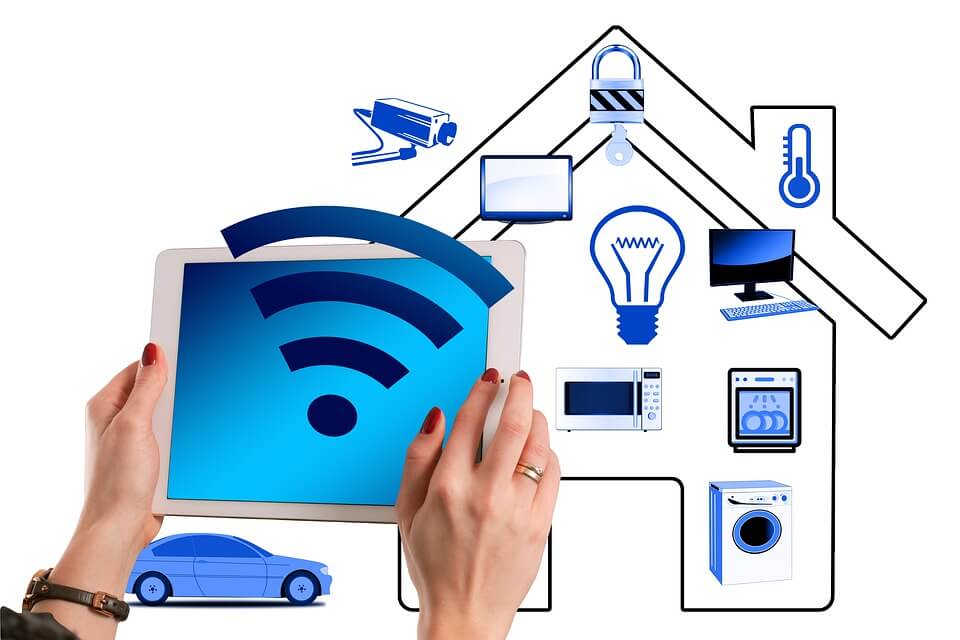 Pixabay
These renovations do not have to cost too much but they do have to make one strong statement: "THIS IS THE HOME OF YOUR FUTURE."  
When working with the younger demographics, ask yourself these three questions. If I lived in this home:
Would I have plenty of social options within a few minutes walk or short Uber ride?

Can I make my morning latte while checking my emails before heading off to work, AND still control the lights in my apartment from my phone app so that my dog isn't in the dark when I'm running late?

Can I sip wine with my friends while waiting for takeout, AND can I tell the delivery guy "my house is the one with the charming yellow door?"
If you answered yes, you've got a keeper and you're ready to match a millennial with that great property!
Top 4 Millennial Homebuyer Must-Haves
was last modified:
June 12th, 2019
by