Traditional neighborhood development: Creating communities
Traditional neighborhood development (TND), aka village-style development, is a comprehensive planning and development philosophy. It includes a variety of types of housing, land uses, and a walkable design within a compact neighborhood-scale area.
Basically, a TND neighborhood or town includes a range of housing types, well-connected streets and blocks, and sufficient public spaces. Such an area should have amenities such as schools, stores, and places of worship within walking distance of residences.
While TND may make use of existing buildings, often it involves all-new construction on undeveloped land. And, it encourages different architectural styles of houses, not just traditional styles of housing. For instance, Prospect New Town is known for its modern style of housing while Baxter Village in Fort Mill, SC typically includes neo-traditional style housing.
What is a traditional neighborhood development plan?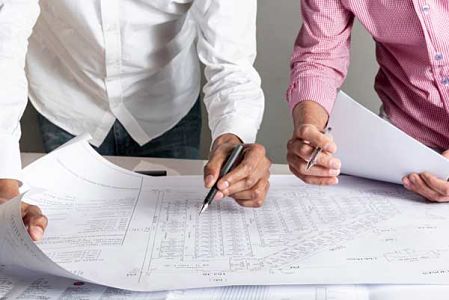 This type of development plan originated in the US between 1990 and 1992 in the Town of Bedford, New Hampshire. The idea was to jump-start the wave of New Urbanism. A group of four individuals, in order to implement TND zoning laws, sought the first TND ordinance. This ordinance was different from the suburban design principles of common zoning laws of that time.
The TND zoning finally got passed — and was used as a starting point reference by many communities thereafter.
Read more: How do I know the zoning of my property?
What are the traditionalist principles of development?
Areas under TND share a similarity of design. Here, the public spaces and streets are built to a human scale of planning. That is to say, a person feels comfortable, safe, and is able to travel around the neighborhood on foot for most of the day-to-day needs.
Some common design features and sustainability principles include:
Human-scaled design, like an enclosure
Compact spaces
A mix of uses and housing types whereby homes and businesses are not strictly separate in terms of area. For example, you can have a store on the first floor of a building, and the shopkeeper's apartment upstairs. As a result, this type of arrangement is cost-saving and flexible. In that sense, someone even with child care can also easily balance running a business
Benefits of traditional neighborhood development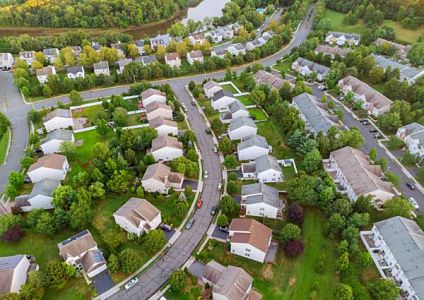 A traditional neighborhood development town planning typically creates a cozy, walkable neighborhood. Such a setup brings life to communities and designs them for quality living with a good level of neighbor interaction. And, there is an interesting mix of uses and housing, including accessory dwelling units. It provides the residents with a protected enclosure, a "village center", and good public spaces.
Plus, there is minimum traffic congestion. Such a development scheme encourages environmentally-friendly habits such as walkability instead of driving — lessening the harmful impact on the environment.
TND development plan:
Promotes economic diversity and clustering
Ensures economic expansion, job creation, and stability
Provides municipal services and facilities to meet public needs
Encourages pedestrian-scale development using existing infrastructure at a low cost
Preserves structures of historical or architectural significance
Maintains distinctions between rural, suburban, or urban areas
What is a new urbanist community?
The new urbanism approach is based on the principles of close proximity in terms of walkable blocks and streets, housing and shopping, and accessible public spaces. Therefore, new urbanism encourages a layout that includes residential housing, banks, grocery stores, restaurants, and other public buildings.
In other words, the new urbanists advocate human-centered communities where the street grids are designed for walking, bike-riding, and mass transit. The main purpose of new urbanism is to create a sustainable, human-scaled environment. A place where residents can interact safely and easily with each other. And, live a healthy, active life.
Why is the Kukun iHomeReport the best CarFax for homes? Let's find out!
Last words
Traditional neighborhood developments are great alternatives to conventional master-planned communities. TND projects create ideas for the holistic development of residents in pockets of communities and urban spaces.
The primary purpose of this complete neighborhood is to serve the needs of people and accommodate growth. Through minimal waste of land. Therefore, TNDs help create safer streets, accessible schools, parks, churches, and civic buildings.
Read more: Solutions to common neighborhood problems
Traditional neighborhood development: Creating communities
was last modified:
October 10th, 2022
by
Recommended