Turn Your Fireplace into a Focal Point of Your Home
If you're bored of your traditional fireplace look and want to turn it into a beautiful focal point of your home, here are a few amazing renovation ideas. They will not only boost the style of your fireplace but make your entire room look more attractive.
Achieve contrast
The best way to highlight your fireplace and make it stand out is to achieve contrast with the surrounding materials and colors. For instance, forget about the dull brick and boring white wall around your fireplace and opt for a touch of drama with dark stone veneer, a black wall, or different fireplace doors. This will create a modern yet intricate look that will attract the eye of everyone who steps into your home.
Read more: 12 Living Room Ideas With Fireplace For A Cozy Winter
A simple repaint
If you're crazy about color in your home, then you can use it to achieve an amazing effect around your fireplace. Try to match the color of your fireplace's brick surround to create one coherent look. For instance, if your walls are painted spring green, you can splash a color one shade lighter or darker around your fireplace. If you want to bring out the look of your fireplace a little more, you can paint just around the fireplace and forget the surrounding walls. Painting is truly one of the most effective and cheapest ways to freshen up the look of your fireplace, and it's very easy to change the look once you get fed up with it.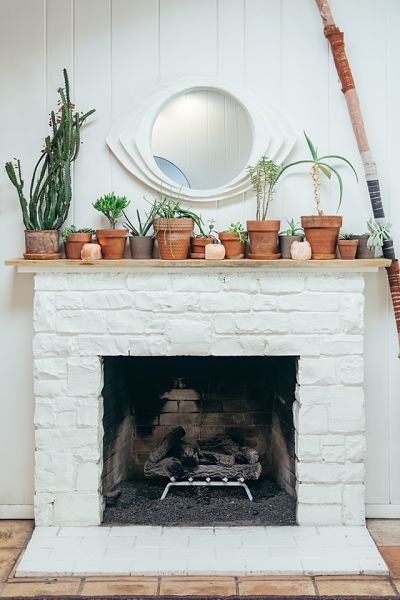 Super effective marble
If you want to update the look of your fireplace surround it with a material that is timeless, elegant and durable, you might want to invest in some marble. Replace your existing surround tiles with white marble and your fireplace will look super elegant for many decades to come. If you don't want to splurge on marble tiles, you can find marble wallpaper or stickers for only a few dollars. They will achieve almost the same effect and are perfect if you're renting the space and don't want to make any permanent changes.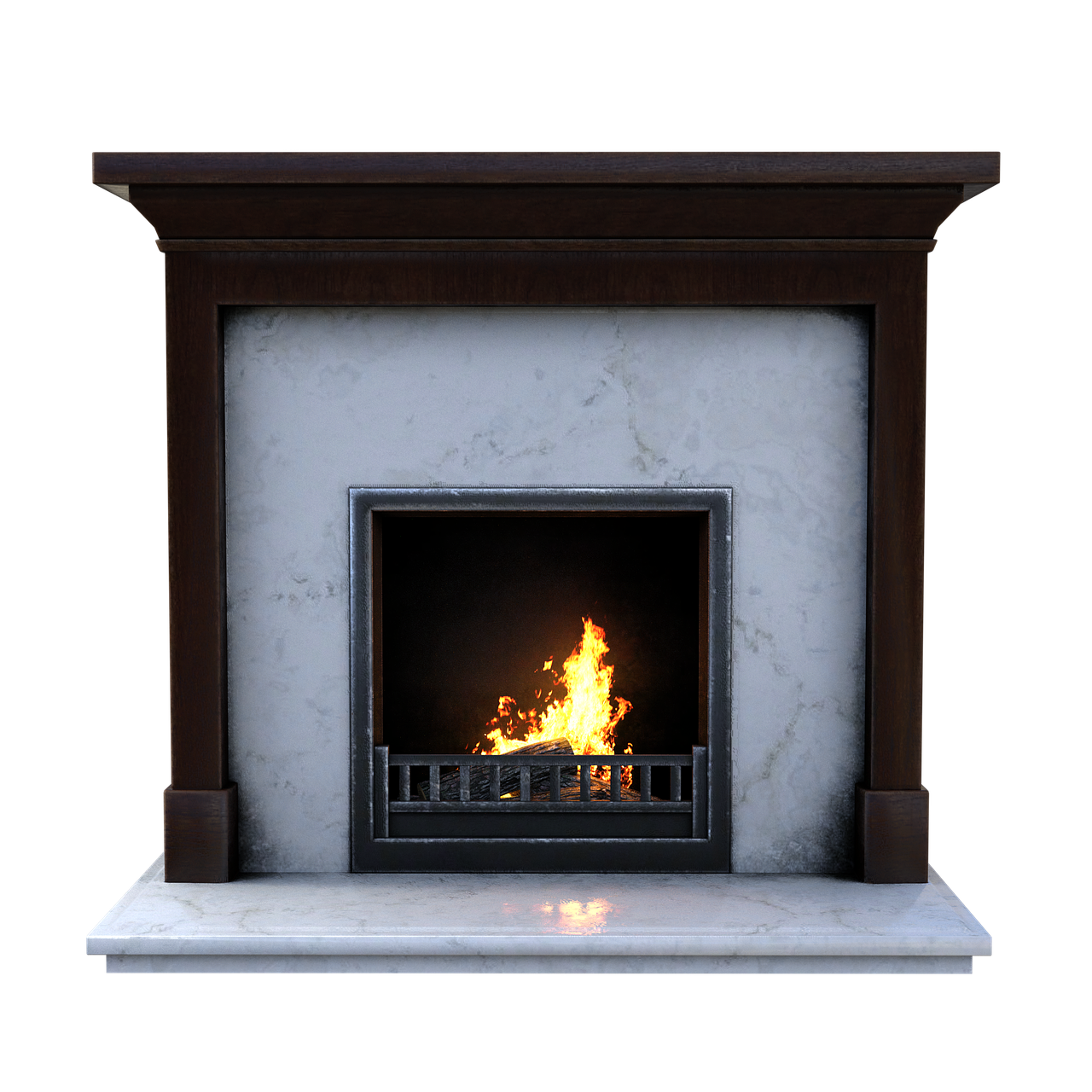 Revive the brick
You can transform your dark and outdated brick fireplace with just a simple can of white color and some patience. Try whitewashing the brick for an elegant Scandinavian home design or coastal look. Simply grab a can of white paint, brush it on the brick and then wipe down the excess paint. This will freshen up the look of your fireplace and still show the touches of the original color and texture.
Rustic stone
Ledge stone is an amazing fireplace renovation material, especially if you want to achieve a rustic look. It looks very attractive around traditional wood-burning fireplaces with an open hearth. This type of fireplace looks amazing, but sparks and logs can destroy your floor, so it's a great idea to cover the areas with protective epoxy paint that will keep your floor looking great for a long time.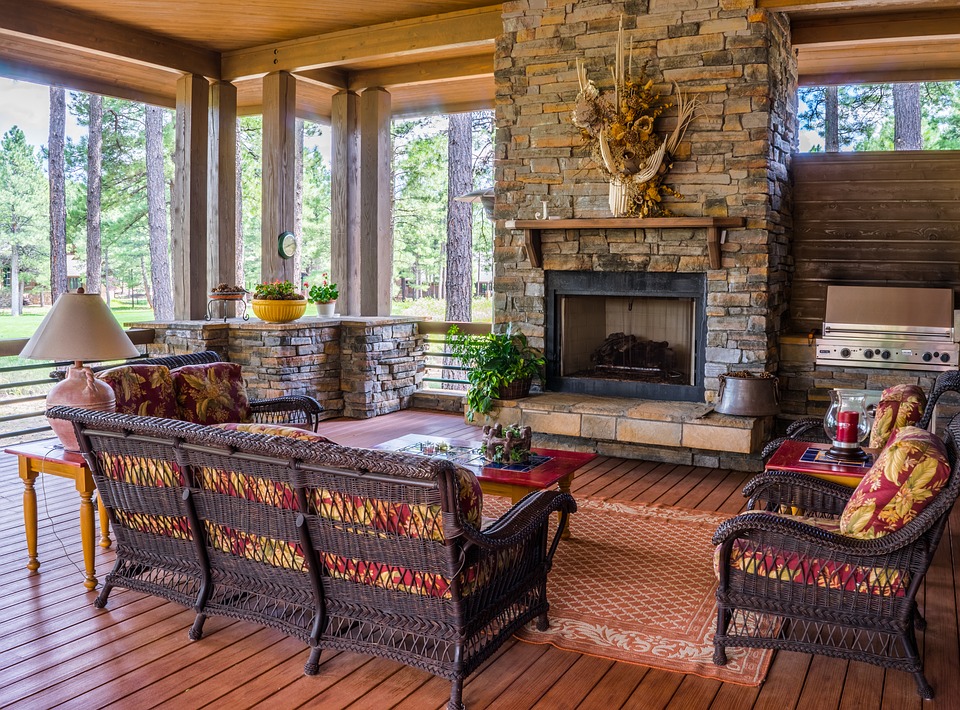 Geometric and statement tiles
If you really want to make your fireplace stand out and leave a lasting impression on your guests, you can spice things up with geometric or statement tiles. Mexican tile surround and tribal pattern all have a very strong decorative vibe and look super fun. However, they can easily overwhelm the space, so keep your mantel clean and uncluttered.
3D tiles
For a more contemporary look, you can switch your statement tiles with modern three-dimensional tiles. They fit in perfectly into every contemporary and minimalist space. They will give it texture and style while staying true to its minimalist approach.
Turn it into an art gallery
Your fireplace doesn't even have to be remodeled in order to look fresh and updated. Sometimes you can make the surrounding elements more interesting to give your fireplace a fresh look. For instance, fill your mantel with seasonal decorations or the space above it with amazing and original art. The biggest effect is achieved with a series of artwork or prints that all follow a theme.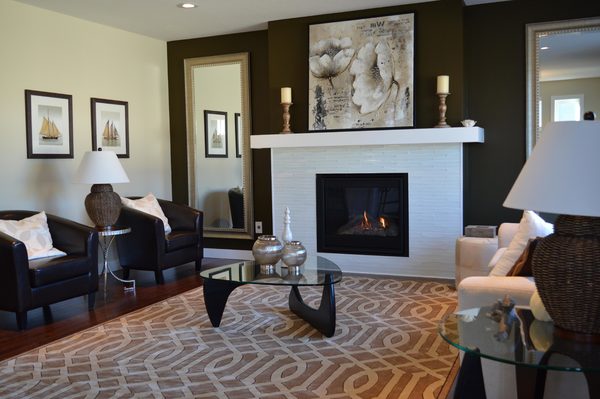 Create an ever-burning fire
If you want to keep your fire burning without actually playing with fire, you can paint a trompe l'oeil mural in the interior of your fireplace. Paint some logs, beautiful fire, and some smoke and your home will always look warm and welcoming.
All of these fireplace remodeling ideas will give your boring old fireplace a new and fresh look that will boost the style of your entire home.
Read more: How To Choose Fireplace Doors That Suit Your Home Perfectly
Turn Your Fireplace into a Focal Point of Your Home
was last modified:
May 16th, 2022
by
Recommended