Lighting any room is a multi-faceted thing. You need light to be able to see clearly in the absence of natural light, the light that illuminates your workspace to help you function efficiently, the light that sets the mood, light that helps you read, lights that focus on your art displays and so much more. When it comes to choosing light fixtures, floor lamps are a timeless classic that never seems to go out of fashion. But which floor lamp lights up a room the best? Here's an analysis of what type of floor lamp gives the most light to answer that question.
What floor lamp to choose and why?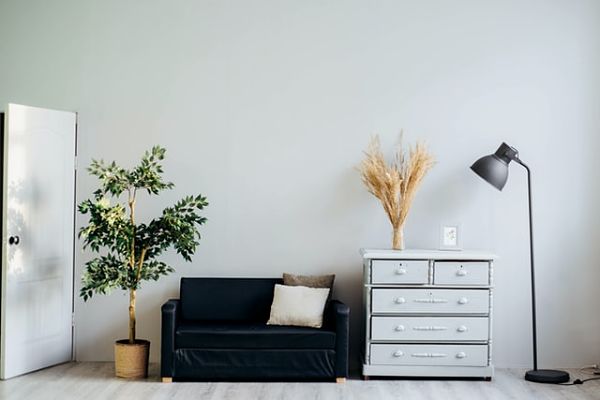 By definition, any tall lamp that stands on the floor is a floor lamp. Most floor lamps are composed of three distinct parts: the lampshade, the base, and the bracket.
But what makes floor lamps such a popular choice for lighting up homes? Let's take a look.
The looks of your floor lamp
Floor lamps look aesthetically pleasing, making it a top choice for partial lighting in any room.
Portability
Floor lamps, unlike lighting fixtures like lanterns and chandeliers, are not anchored in one place. As long as you have access to sockets, floor lamps can be moved anywhere at your convenience. This makes redecorating rooms a breeze.
Easy maintenance
Again, because floor lamps aren't anchored in one place, and thanks also to the simple way they're built, it is fairly easy to take them apart, clean them, and put them back together. Even changing bulbs is an easy task that anyone can achieve in a matter of minutes.
Types of floor lamps
Tall standing floor lamps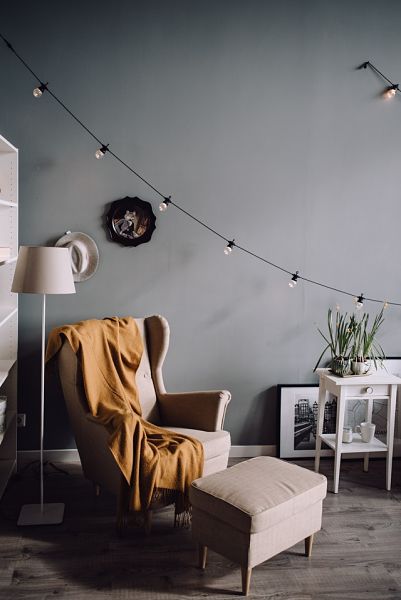 As the name suggests, these floor lamps are distinguished by a tall standing lamp and a lampshade. They are the most common type of floor lamps.
Most tall standing floor lamps feature a shade that is drum or barrel-shaped, and may be slightly narrower on the top and wider at the bottom.
Tall standing floor lamps diffuse light upwards and downwards mainly, as well as a little to the sides. The best areas to place these lamps are in the corner of rooms, preferably right next to a sofa or chair. They make great reading lights.
Torchiere lamps
If you've ever seen lamps that reminded you of the design of a torch, you've seen torchiere floor lamps.
Torchiere lamps are known for having reflectors or shades that face upwards, making the light bounce off the ceiling. This makes them an excellent choice for ambient lighting and for increasing the brightness of either an entire room or a part of it.
While these lamps don't have a reputation for being task lights, you now get them with downturned reflector attachments as well, making them good reading lights as well.
Torchiere lamps are best placed away from heavy foot traffic. Consider the corners of rooms for these as well. That being said, play around with the positioning and decide for yourself.
Arc floor lamps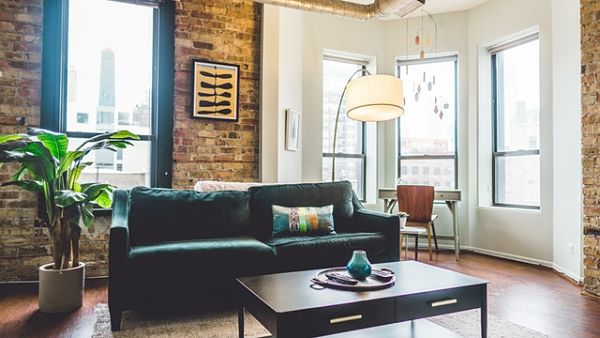 Arc floor lamps are specially designed to have an arc extending out of the lamp post. Most reflectors that come with these lamps face downwards.
Considering the design of the arc and the direction of the light, arc floor lamps are a great alternative to overhead lighting. The best areas to place them are over chairs and couches. Their unique design also helps add a contemporary look to any room they are a part of.
Shelf included floor lamps
Looking for a place to keep your reading glasses and current favorite book without having to get off your couch. Shelf included floor lamps have you covered.
These lamps come with convenient little shelves built into the lampstand to help you keep small things. Once again, these are best placed next to seating areas.
Tree floor lamps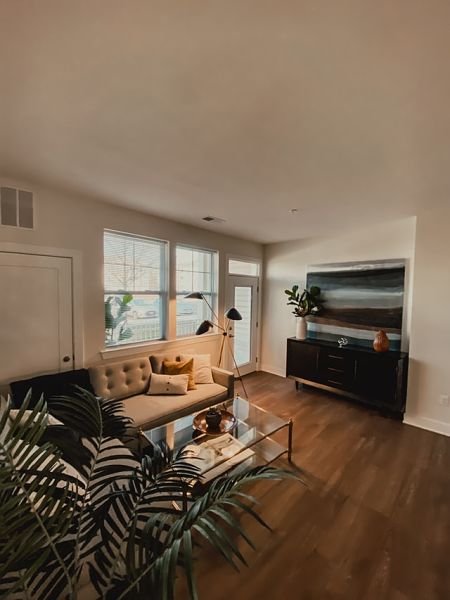 Another great option for ambient lighting is the tree floor lamp. These lamps have extensions branching off of the top of the lampstand. These extensions can feature pendant lights or even small spotlights.
Depending on the kind of lights you have on the extensions, place your tree floor lamps against walls, room corners, or even next to your bed stand.
LED floor lamps
Energy efficiency is a concern for all homeowners. Make the right choice when it comes to choosing light bulbs. LED bulbs on your floor lamps will save you a lot more money on your energy bills than incandescent bulbs will.
LED lamps are also known to lessen eye strain while offering you full-spectrum white light, better color rendering, and lasting a lot longer than regular bulbs. These are among the top contenders when it comes to brightness as well.
Tiffany floor lamps
If pushing the budget isn't a problem for you, consider buying plush Tiffany floor lamps.
These lamps are characterized by lampshades made of a mosaic of tiny multi-colored glass pieces. These pieces are arranged in geometric patterns, animal and plant shapes, among popular design options.
Pharmacy floor lamps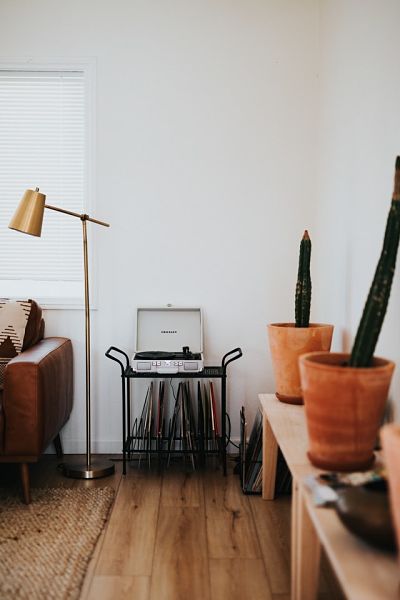 If you're looking for a task light that chooses function over form, the pharmacy floor lamp is the best choice for you.
The design of these lamps makes the direction of light almost unidirectional. Some options come with rotatable necks while others are height adjustable, offering you a certain amount of customization.
Tripod floor lamps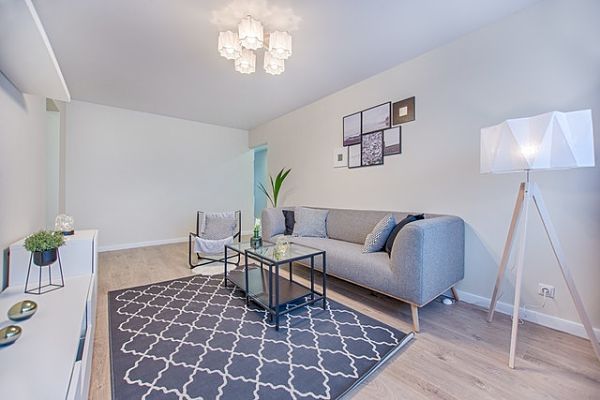 Looking for a floor lamp that is understated yet elegant for ambient lighting? The tripod floor lamp is just what the doctor ordered.
Most tripod floor lamps are simply designed, and come fitted with bulbs that generate soft, warm light. Buy one with a dimmer attached to let you control the ambiance to suit the occasion.
Adjustable gooseneck floor lamp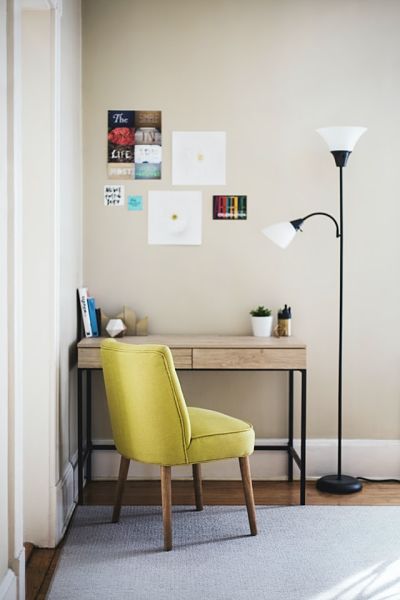 Adjustable gooseneck floor lamps are another great choice for task lights. These lights emit a perfect brightness with a protective eye level, making them a great choice for reading, painting, playing board games, sewing, and more.
The adjustable gooseneck allows you the flexibility to point the light in whichever direction you want.
Halogen floor lamps
A top choice when it comes to bright lighting and vintage looks, halogen floor lamps will take you to the days of retro disco and bell-bottoms.
While halogen floor lamps may be really bright, they aren't the most energy-efficient. Add to that other woes like the fact that their filaments are easily damaged, the bulbs themselves heat up tremendously, making them difficult to handle with bare hands, and the fact that the bulbs break very easily, you're better off choosing LED lights that are just as bright.
Pro tips
Now that you're aware of what your options are, here are some pro tips to help you narrow down your choices.
It is nigh impossible to choose one light source to adequately light up an entire room and be sufficient for all purposes. Most rooms require a combination of ambient, task, and focus lights at the least to best results. So consider using table lamps, canned lights, and other types of light fixtures in addition to floor lamps.
The ideal height for floor lamps is between 58 inches to 64 inches.
Reading lights ought to have an average color temperature of between 4000k and 5000k. Ideally, get reading lights with adjustable color temperatures so you can set it up to suit your personal preferences.
There is no substitute for natural lighting. While modern LED lamps can mimic natural light to a certain extent, always try and ensure your home has enough natural lighting and ventilation.
Planning to renovate your home? Click here for a free estimate to help you plan.
An Analysis of What Type of Floor Lamp Gives the Most Light
was last modified:
October 11th, 2022
by
Recommended