Furniture is an essential part of a house. The types of home furniture you choose can add style as well as comfort to your home.
If you're planning to buy a new house or contemplating a home remodel, you've got a number of choices in terms of the types of home furniture you'll want. It's best if you learn about your options before you decide on how to fill your home.
Let's begin by listing out some must-have furniture items that will make your home a joy to live in.
Sofas and couches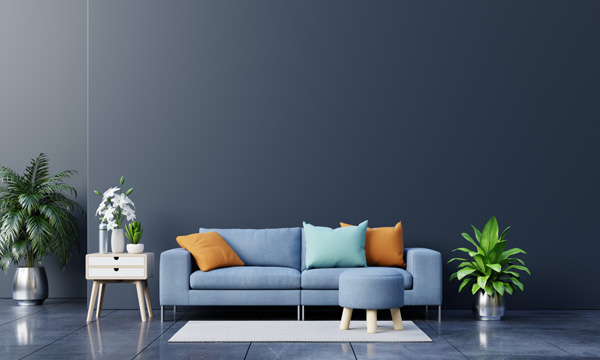 Your living room is a place where the family comes together. The sofa or couch fulfills its significance as it houses each member comfortably.
There's a vast variety of sofas available out there. You can choose the best type of sofa according to its size, design, color, upholstery, comfort, and home decor. Let's try to simplify the most important living room furniture, by breaking it down into the following categories.
Sectional sofa:

A type of sofa that has two or more sections, which when placed together usually form two or more sides.

Recliner sofa:

A sofa that reclines to give you maximum comfort.

Camelback sofa:

A stylish sofa with a high back that drops continuously to form the arms.

English sofa:

Such a sofa has rolled arms that are lower than the backside.

Chesterfield sofa:

This kind of sofa comes with beautifully tufted upholstery.

Lawson couch:

In this large sofa, the back cushions are detached and can be easily removed from the main sofa.

Bridgewater sofa:

A type of sofa whereby the low, cushioned arms roll outward at an angle.

Cabriole sofa:

This sofa has its back and arms in one continuous line.

Chaise lounge:

It's more like a chair — with a long seat and no arms.

Sleeper sofa:

This pull-out sofa or convertible sofa can turn into your bed or a futon.

Loveseat:

A small sofa that's meant only for one or two people.
Read more: Easy furniture financing options online for good & bad credit
Luxurious, comfortable beds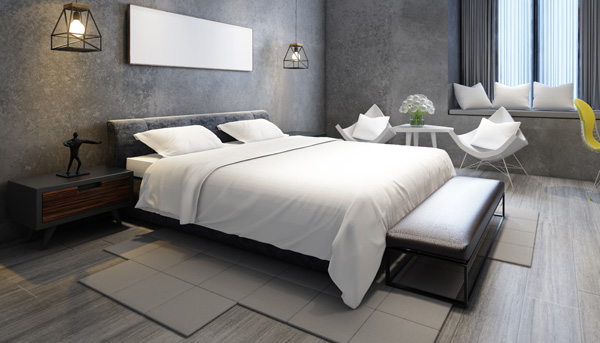 A very important piece of furniture in your home is your bed. Your choice of bed can add a sophisticated touch to your interior design. It's best to opt for a smart, padded headboard for luxurious comfort.
Go for a mid-century or contemporary design and style it with cozy and beautiful bedding. Do remember to choose a bed with ample storage space. The additional storage will help you keep the clutter in check.
Sturdy dining table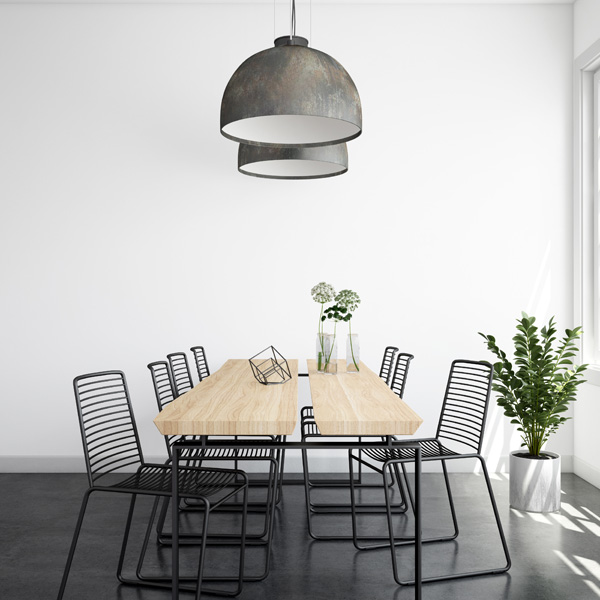 Excellent addition to a dining room, your dining table can be the perfect focal point; the room's centerpiece. It can be a good gathering spot for your family and friends during meals. In choosing the best dining table, you must consider its quality, stability, capacity, and material. Whether you choose a wooden dining table or a glass dining table — make sure you shop for the best dining room furniture option.
Comfortable chairs
Everyone loves to sit comfortably. While shopping for home furniture such as chairs and sofas, it's important that you make sure that they help you maintain the right posture.
Fortunately, when it comes to types and styles of chairs, you're spoilt for choice. For the living room or family room, accent chairs, club chair, wingback Bergere, and English rolled arm chairs are a good choice. And, of course, the ever comfortable armchairs and recliner chairs.
If you have a dedicated reading nook, do invest in a good reading chair. Your dining table chairs should also be as comfortable as possible. And yes, do not forget to buy stylish bar stools if you have a bar in your home. 
Read more: Benefits of armchair slipcovers
Multi-functional tables
Apart from your dining table, you'll need a number of tables to keep your knick-knacks. And, of course, to add to your home's aesthetic value. You'd be surprised at the types of tables available on the market. Think end tables, console tables, accent tables, nightstands, work tables, coffee tables, ottoman tables, and the indispensable bedside table or nightstand.
Smart dressers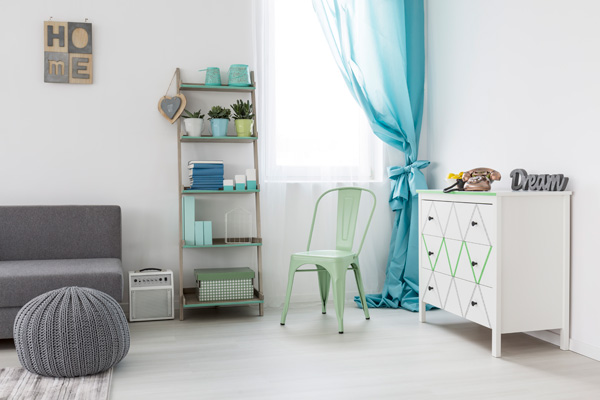 If you're looking for dressers for your bedroom furniture, decide whether you want a conversation-starting piece or a utilitarian one with lots of storage. Pick the best according to the design, type of material, and style you want.
Modern bookcase
If there's a family member who loves to read, and has a book collection, you will need a bookcase. This type of home furniture will keep your living space in order. And, lend it a pleasing look. You can choose a combination of drawers and open shelves. That will ensure plenty of storage.
Well crafted entertainment unit
Your living or family room will require an entertainment unit; a piece of furniture designed for holding all your electronic appliances, such as a television.
Choose a design that fits both the functional and harmonious style of your room. Ensure that the unit is durable. Quality is something that you should never compromise on when it comes to your home or office furniture.
Takeaway
Your home should be beautiful inside and out. The types of furniture you choose will help in that regard. But, before buying new furniture, do plan ahead with some good research. Make sure that furniture designs are not just fashionable but also comfortable and suitable for your lifestyle.
Read more: Space Saving Furniture Pieces
Smart Types of Home Furniture for Stylish Living
was last modified:
September 21st, 2022
by
Recommended