5 Types of Protection Films for a Clean and Safe Jobsite
Wherever you're working, protective films need to be prioritized if you want to ensure a high-quality finish. Nothing screams bodged job more than a stained carpet, scratched floorboard, or cracked window. These scenarios can easily be avoided with some carefully selected protective films. Read on to find out how you can protect flooring, windows, HVACs, and surfaces.
1. Protecting hard surfaces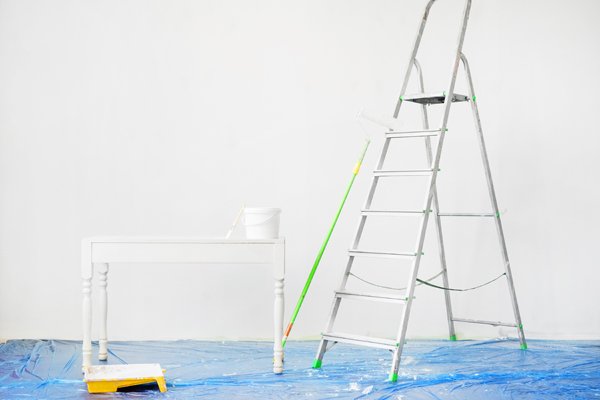 Hardwood flooring and other hard surfaces are easy to damage so getting some protection in is invaluable. Fortunately, there are multi-purpose options available that can suit a variety of harder surfaces so you don't need to buy lots of different products.
Hard surface paint protection film is an easy to use and cost-effective option which can be rolled out onto hardwood flooring and can also be used to protect bathroom appliances and tile flooring. This sort of protection lasts for around 30 days so is sufficient for temporary protection requirements or for jobs that you know can be turned around within the month.
2. Protection film for carpets
It doesn't take much to damage a carpet and you certainly don't want to be in a position where you need to replace it. The carpet protection film is the best way to protect carpets during construction work or redecoration as it provides a robust layer between the carpet and any potential hazards such as paint, punctures, and the wear and tear from heavy-duty footwear.
Carpet protection film is easy to apply to carpets as the adhesive backing layer attaches to the carpet securing it in place without leaving any residue. There is a wide range of sizes available depending on the carpet and it can form a protective layer for up to 30 days.
3. Protection for countertops
Protecting precious flooring may be first on your list but make sure you don't forget countertops as these are just as valuable! Whether you're doing the work yourself or for a customer kitchen worktops can be delicate (not to mention expensive to replace). It really is essential to ensure you've got substantial protection in place from water damage, paint spills, and potential scratches.
Protective film can be added to countertops or other work surfaces to ensure they stay in good condition. Simply roll it on and be rest assured that you've protected your work surfaces from any potential harm that construction work and redecoration can bring.
4. Protection for windows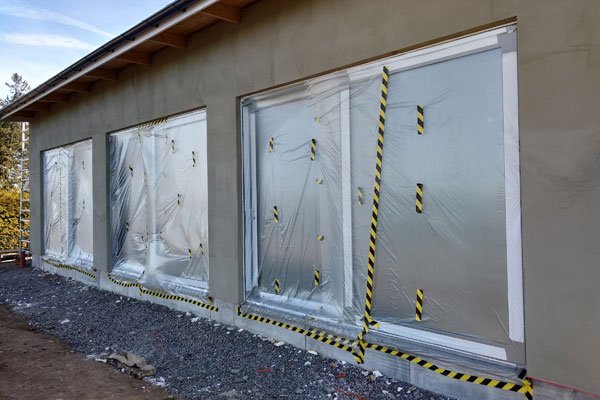 Work with ease knowing that windows are safe with some adhesive window film. It's easy to forget windows when planning in work on the job site but they are equally vulnerable to paint stains and scratches. Save yourself some sleepless nights by purchasing some adhesive window film. Clear and blue film for windows is a temporary protection which can also be used for glass surfaces. It sticks to the surface without leaving any sticky residue and, once in place, it protects from punctures, stains, splatters, and spray.
5. Protection for HVAC ducts
With so many aesthetic aspects to consider it can be easy to overlook the air quality that can be compromised when undertaking construction work. However, it is best to avoid breathing in the excess dust and dirt that is unearthed and this can be done by an HVAC dust protection film. Simply place the protective film over the duct of your HVAC device and this will reduce the amount of residue and ensure better air quality during the construction process.
Considering the different types of protection film you require before beginning any construction work is essential to ensure a high-quality finish. All of these protective films are a simple and cost-effective way of making sure paint spills, scratches and dropped tools don't cause irreparable damage.
5 Types of Protection Films for a Clean and Safe Jobsite
was last modified:
November 1st, 2021
by
Recommended