Everyone wants their outdoor to look beautiful, but not everyone can afford an expensive interior designer. No worries! You have got our back. Our top 16 lighting ideas are cheap and are as easy as counting 123 that would not only help you get your outdoor space shine like a diamond but would really give you some chills down the spine. So, let's get started and bring in a little more sparkle to your outdoor space.
Here, you will find everything from hanging tea lights to paper lanterns to brighten up your outdoor.
Outdoor Candle Holder Lantern
This idea simply works like magic. Here is what you need to do; just use any old tuna can and glasses of different shapes and sizes to turn it into a beautiful outdoor lantern. The estimated cost would not be more than $3.
Strips of Hidden LED Lights
Introducing LED lights along the bottom of your stairs or under the furniture is an effortless way to brighten up your outdoor and it also makes the space safer. Not only this, but it also creates a super contemporary look and changes the outside area into a place that can be enjoyed at all hours of the day and night.
Read more: Indirect lighting ideas make your home inviting stylish
String lights are evergreen, and apparently, it's one of the most straightforward and relatively inexpensive ways to brighten up your space. Just string them up, plug in and you are ready for a starry night outside.
Do you know Mason Jars are probably one the most accessible things to recycle and re-purpose? You can now turn mason jars into light fixtures for any kind of project.  If you replace the typical top of a mason jar with a screw on solar light cap, you are about to create environment-friendly solar lanterns with a bit of charming chic flair.
Give your outdoor an ethereal look by using orbs and spheres all over your backyard, patio or on your garden. You can also hang them individually or put them together on the ground to create a mystical vibe and a perfect little oasis.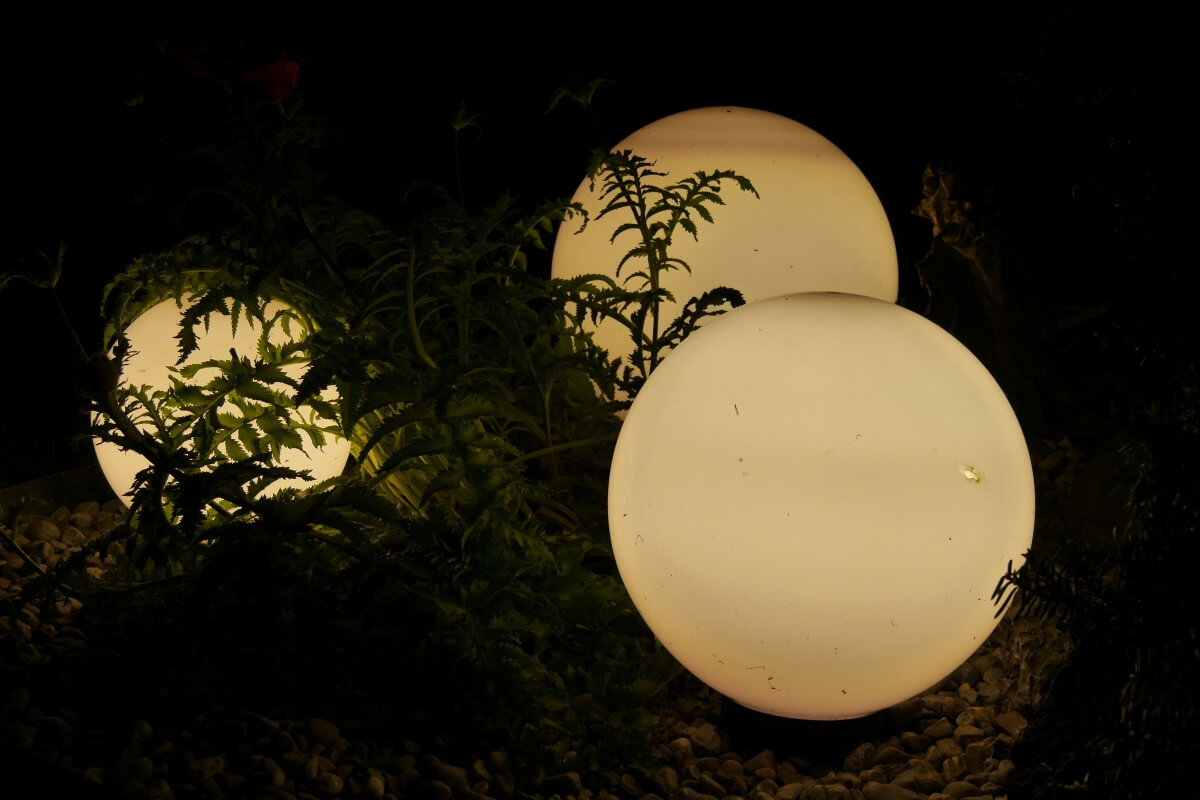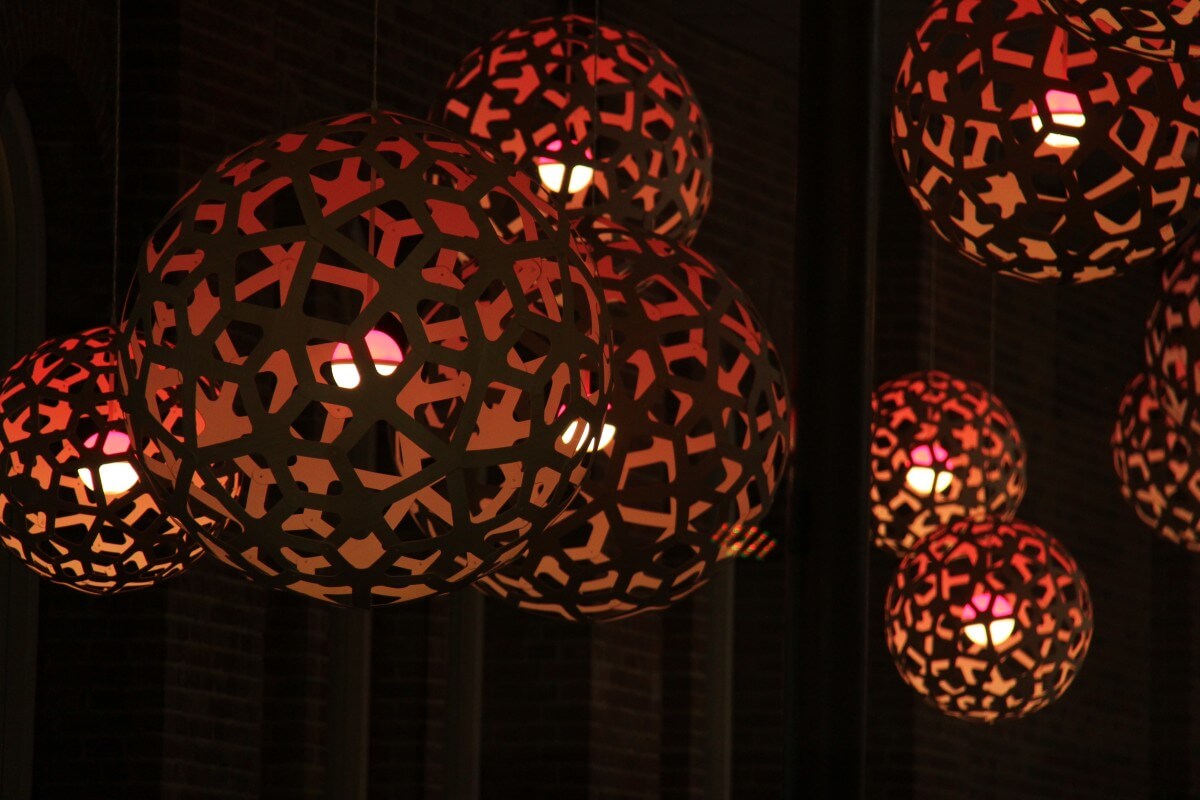 There are 99% chances that if have an outdoor you would probably be having planters in your yard. So, why don't you make them perform double duty as both planters and light sources? Whether you are planting a few flowers or a large hedge, an illuminated planter is a perfect choice for this job.
Do you have a dedicated dining space in your outdoor area? If yes, then pendant lights are a right choice to shed some light on your mealtime and bring it on the outdoor festivities late into the night.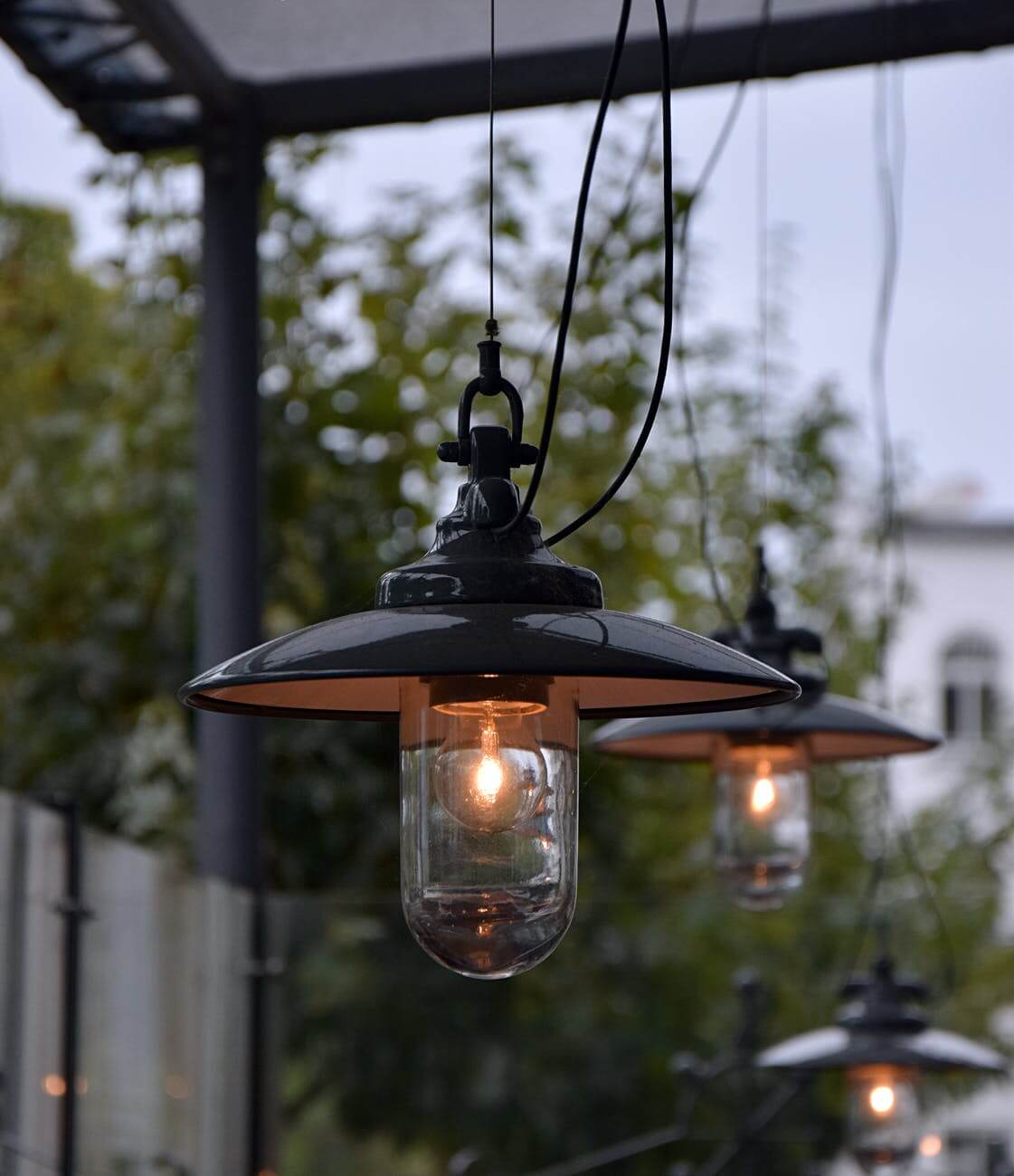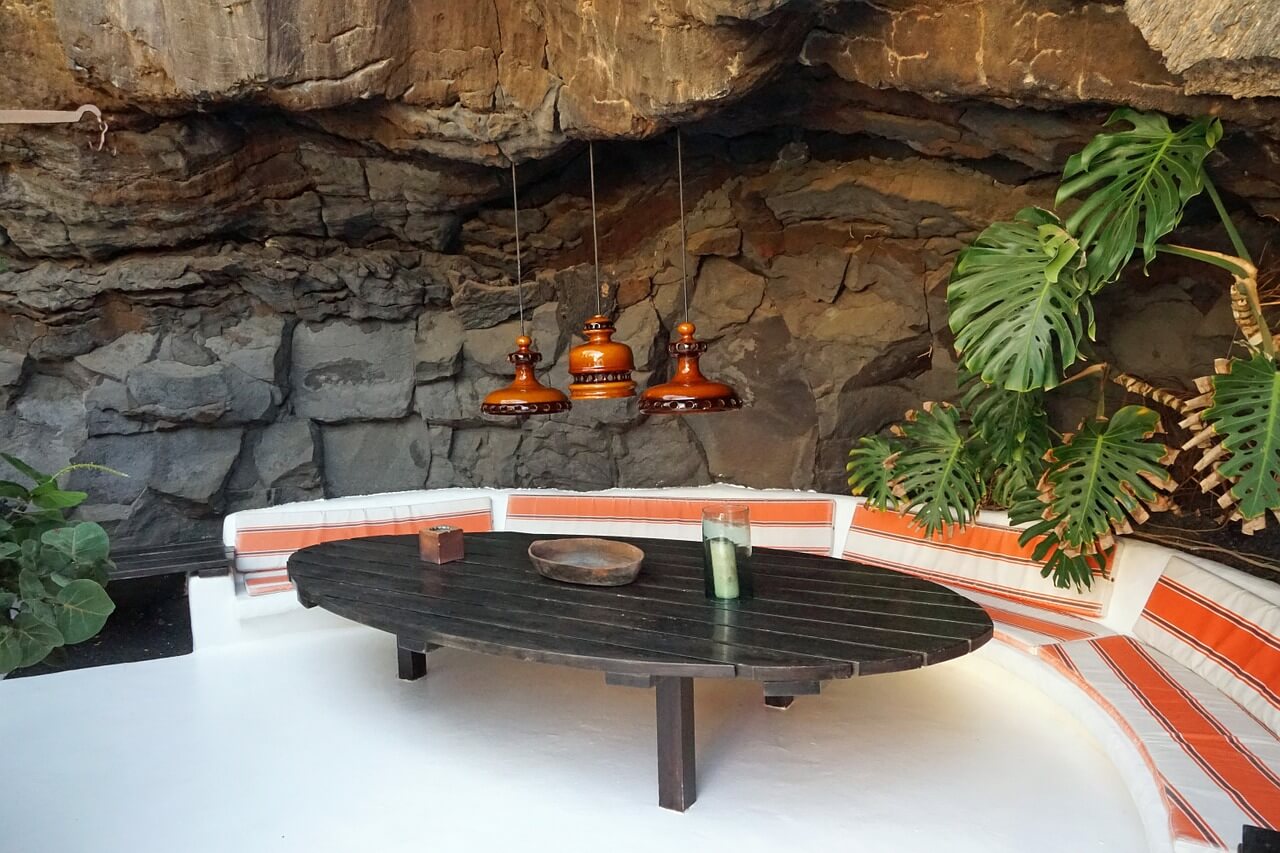 Yes! You heard it right. Add glowing furniture to your outdoor. This is a fun and the most creative way to brighten up space while also solving the problem of indoor and furniture and decor.
The Wonderful Party Lights Prepared From Recycled Bottles
The lights look appealing both in the day and at night. This creative idea literally adds ambiance to your gathering and help our mother earth at the same time.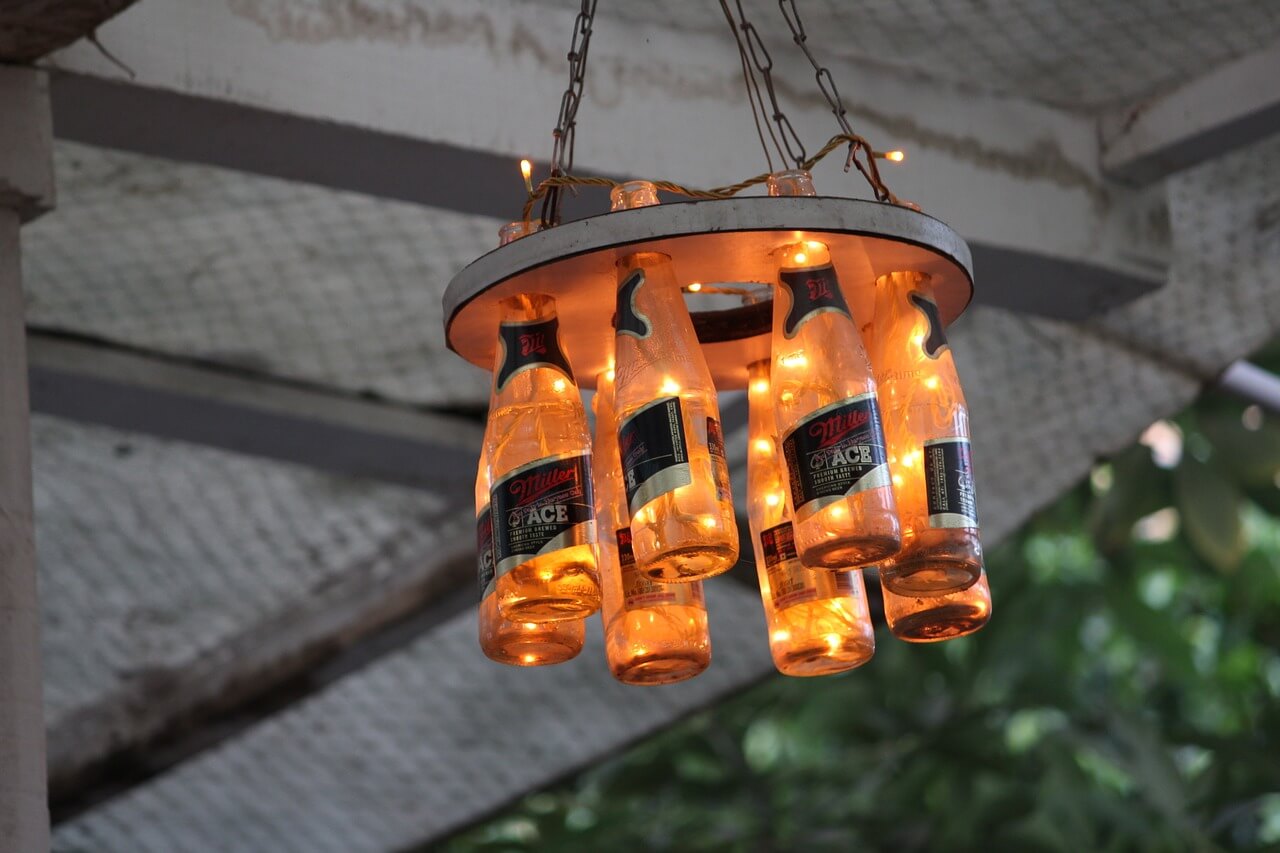 The inexpensive solar illuminated planters are powered by the sun, so you can put them anywhere without having to worry about outlet placement. You also have the option of color changing mode or choose a single color to complement your plants.
Lamps are not only meant for indoors. Electric table lamps made for outdoor use are absolute outdoor decor items that give your outdoor a beautiful look.
Highlight your outdoor deck, stairs or railing with solar deck accent lights. They turn on automatically at dusk and offer an attractive look for 8 hours approximately after a full day sun.
Metal Flower Shaped String Lights
Turn your outdoor space into a dreamy garden by hanging Metal flower string lights.
Hanging Glass Firefly Lanterns
Hanging glass firefly lanterns would also look elegant for Halloween and Christmas. Moreover, they use battery operated tea lights, so would be secure to use indoors or outdoors.
Wine Glass Candle Lampshades
It's quite easy and actually allows a lot of room for creativity. You can leave yours as plain vellum, or blow decorative holes in them, screen-print them, or even paint them! It's your choice, but regardless, this wine glass candle lampshade is remarkable, reasonably priced, and ideal for any evening party!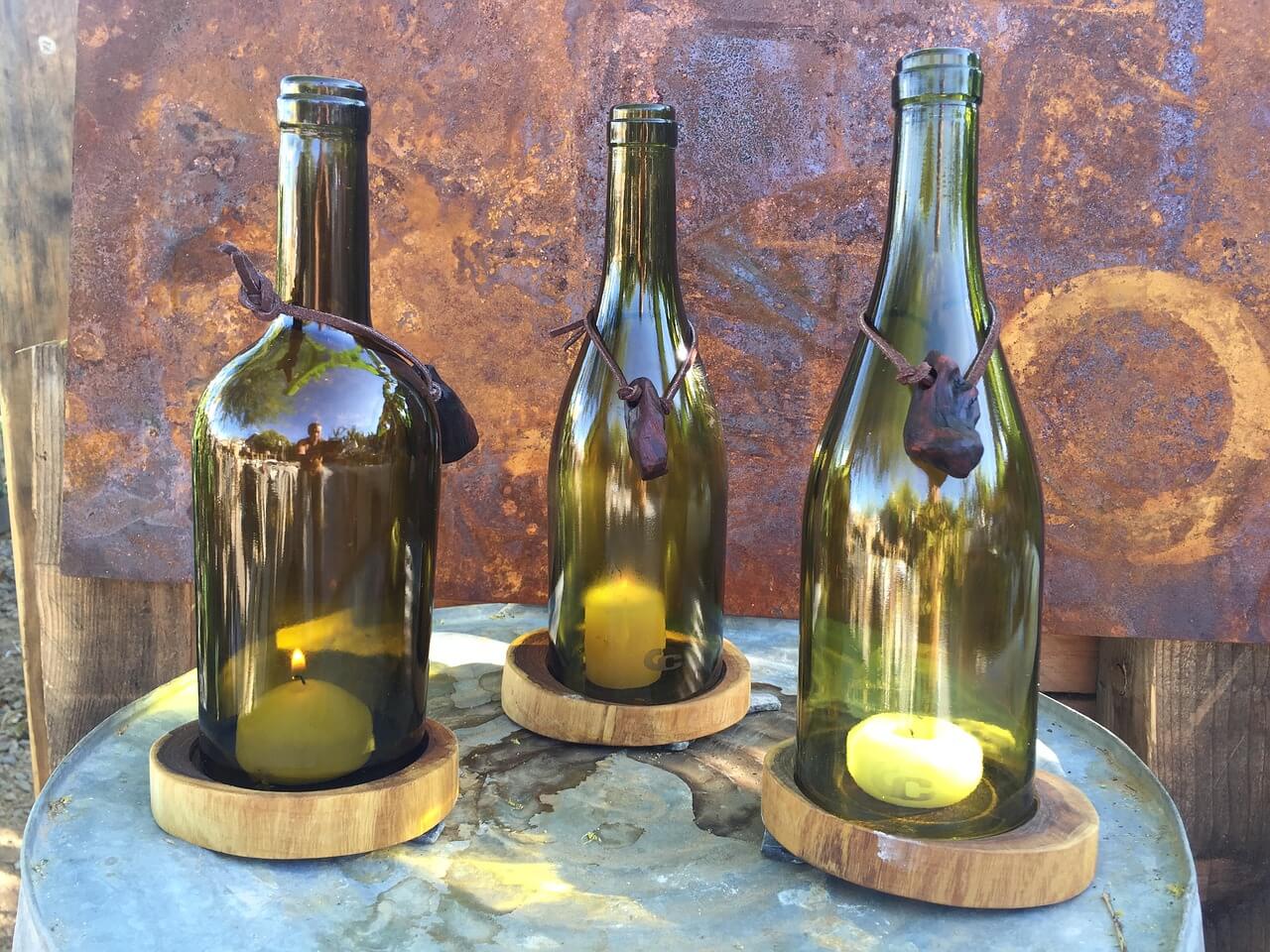 Moon Lighting is indeed one of the most epic ways to brighten up your outdoor. This is how it goes, place lights high in trees to give the effect of real moonlight. Keep the fixtures hidden from view to get the most natural look. Moreover, uplighting on trees near the house and in the taller trees and beyond offers a woodsy feel and lighten up walking areas so that no path lighting is required.
The best part of the 16 ideas as mentioned above is that you won't need an electrician for many of them, which makes these options easy to install and rental-friendly.
So, are you ready to implement these ideas? Just add these outdoor lighting ideas to your life and enjoy. Don't forget to tell us the best idea that worked for you.
Read more: Solar garden lights tips
Ultimate Outdoor Lighting Ideas To Brighten Up Your Space
was last modified:
May 18th, 2022
by
Recommended