Understanding Home Security Systems: All You Need to Know
There are a lot of homes burglarized around the world annually. According to the federal bureau of investigation or FBI, a record of two million homes becomes a victim of a burglary in the United States. That means someone is trying to break into homes across the country for about every thirteen seconds. This has become a problem for most homeowners, but you shouldn't have to worry as there are a lot of ways to deter intruders today.
To prevent burglars from breaking into your home, getting a security system must be a top priority. You know that locking your doors and closing your windows isn't enough to keep your home safe. Having a home security system is crucial when it comes to keeping your home and family safe from burglars.
Choosing the wrong system could still be disadvantageous to your safety. However, having the right one could keep your home and family safe for years. There are various types of home security systems out in the market, and you need to consider a lot of things before installing one. Here's what you need to know about security systems.
How to Choose the Right Security System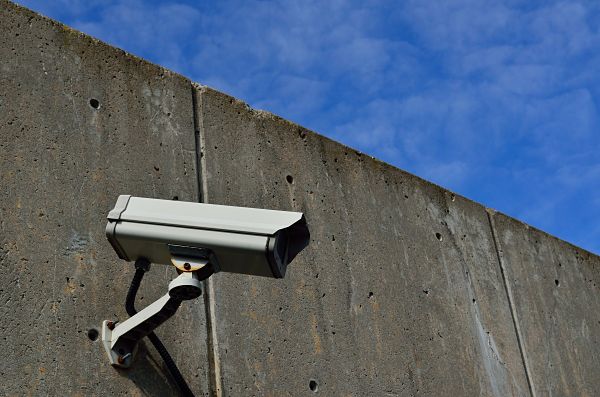 Photo by Pxhere CC0
In choosing the right security system there are things you need to consider. Here are some of them:
● First and foremost, you need to look at the quality and type of security system you want to purchase. This is essential for you to identify if you have the right and suitable system for your home.
● Next is you need to look for essential features that come with the system you chose. For instance, most security systems have minimum requirements of at least a control panel. Some security systems have window and door sensors already and a control panel as well.
● Adding more features to the system you chose will be your expense already as well as the security devices you need for your home.
● You can add devices such as security cameras, more door and window sensors, glass break sensors, and many more.
● You can also choose a smart home security system, which allows you to control your security devices remotely. This type of system is essential for people who are always out of their home.
Home Security Systems are Different from Burglar Alarms
There are significant differences when it comes to home security systems and burglar alarms. However, both of them have the same function, that is to keep out burglars and help protect your home and your family. Also having both security system and burglar alarms can be an excellent investment for your family.
Before signing up with a security system provider, it's essential that you need to understand what you're getting, how are you protected, and how the security system works. Burglar alarms are one of the traditional types of home alarm system. It has sensors on windows and doors. When someone triggers the alarm, it will automatically notify the authorities.
Further tips on How To Improve Your Home Security Effectively? Take a look at our guide!
Home security alarms can be very beneficial, but a home security system can warn you about environmental hazards. These hazards can be a flood, fire, carbon monoxide, and even a storm. When you decided to install a home security system, make sure you have the right choice. Consider reviewing types of systems that might suit your needs.
Differentiate Wireless from Hardwired Home Security System

If you want to install a home security system, you should consider thinking if you're going to install a wired or wireless system. There's not much different about them as they have the same function. Wireless security system, from its name, has no wires needed. It's essential for homeowners who don't want any hassle in installing their home security system.
Wireless home security systems also have back up batteries in them to ensure that it functions even when there's a power outage. Installing them are easy and doesn't need much work to do. On the other hand, hardwired home security systems have wires connected directly to the main power. Also, you need to keep in mind that you should connect the cables to the backup power in case of a power outage.
Installing hardwired home security systems can sometimes be troublesome. For starters, you need to have adjustments on your home, so you might need to drill on your wall to run the cables and hook everything into the main power. It doesn't matter if you install a wired or wireless home security system. You just have to make sure what suits your area the most. In the end, both of them can keep your home safe and secured.
Take a look at our guide on choosing the right home CCTV
Takeaway
All home security systems have their features and advantages. They can sometimes be expensive, but if you look on the bright side, it can also be a significant investment. Now that you know the basics of home security systems, you can start shopping for the right security system provider. This way, you can not only deter burglars, but you can also keep your home and family safe.
Do Fake Security Signs Keep Your Home Safe? Let's find out!
Understanding Home Security Systems: All You Need to Know
was last modified:
May 27th, 2022
by
Recommended