What is Rustic Design and Why Should You Choose It?
The design world is full of terms and names for distinct styles. Many consumers and interior design enthusiasts may know what they like, but not what the style they gravitate toward is called. We are here to give you expert advice on rustic design, so you can find if this falls into your personal interior design aesthetic.
What is rustic design?
Gone are the days when the term "rustic" was only associated with woodland cabins or used to describe a place that isn't very nice. Today's rustic design is all about making natural things chic, and there's an undeniable "home" feeling that comes with a well-done rustic space.
Think unfinished, knotty, reclaimed wood that's either rough, refinished, or a mix of the two. Wood colors range from dark to light and are far from being confined to your tables. Look for wood on floors, ceilings, beams, and furniture.
In addition to natural wood, the rough stone is also seen on walls and featured on fireplaces in rustic-style spaces, which furthers the idea of "bringing the outdoors in." Think of a really beautiful lodge with a large stone fireplace, perfect for warming up beside after a day on the slopes.
Color palettes for rustic spaces are usually natural, light, and neutral. This style also employs a lot of texture and organic elements – think linen, burlap, leather, and fluffy textiles (like throw pillows, rugs, or blankets) to warm up the atmosphere. A rustic-style home can have all these elements, or only a few. Wood and natural light (usually from large windows) are other common denominators.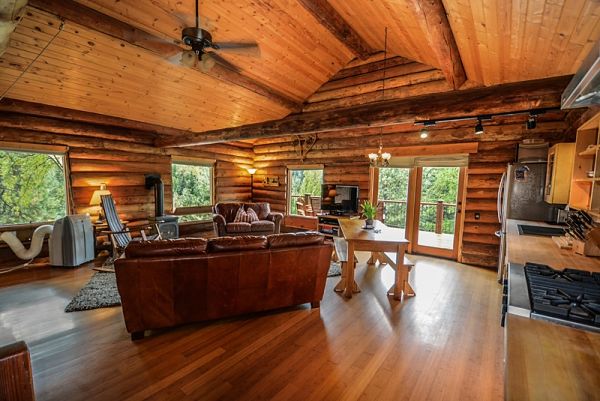 Pixabay
One fun part of rustic style is that it can be more on the vintage side or have a modern edge. Wooden barn doors mix with metal light fixtures and stools, and contemporary furniture with clean and simple lines are right at home in this interior design style, as are vintage and recycled or used furniture pieces.
A rustic space can have elegant contrasting touches with chandeliers or elaborate, refinished, antique pieces of furniture. It can remind you of a country house, a barn, a mountain retreat, or an exotic or coastal vacation home. It can simply be mid-century modern with natural organic elements, or very industrial with lots of wood, metal, and industrial light fixtures and furniture. In all cases, the outdoor views are important, as well as large windows and lots of natural light.
Read more: Reasons rustic shelves are the ultimate wall furniture
Three reasons why you may like rustic design
Freedom:

Mix vintage with modern, coastal with more of a mountain feel, industrial with the country. Rustic style welcomes contrasts.

Lots of light:

This rustic style loves to bring nature indoors with big or small windows.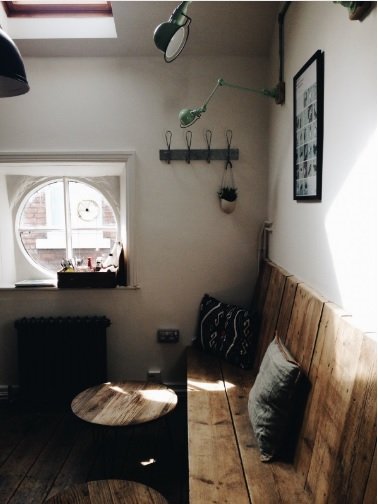 Pixabay
Chic meets cozy:

With pieces like comfortable leather armchairs and fluffy textiles fitting into this style, your space can look good and make you feel good, too.
Read more: 10 beautiful rustic kitchen ideas
What is Rustic Design and Why Should You Choose It?
was last modified:
April 19th, 2022
by
Recommended