4 updates to increase your home's value
There are many projects homeowners can do to increase their home's value. Some are small and inexpensive, while others are more costly. But all of them have the potential to add value to your home. Whether you're just starting your journey of home improvement or looking to do a few final tweaks before selling, read on for some of the most popular projects that can help boost your home's resale value!
Add some smart tech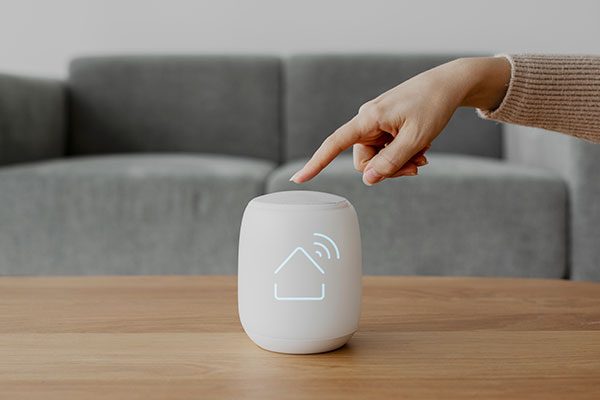 If you're looking to increase the value of your home, adding some smart technology upgrades is a great place to start. These days, many homebuyers are looking for houses that come with the latest and greatest tech features. Adding a few strategic pieces of technology can make your home more appealing to potential buyers and fetch a higher price when it comes time to sell.
One of the smartest investments you can make is to add a home automation system. This will allow you to control your home's systems—from the lights to the thermostat—from your smartphone or tablet. Another smart technology that can add value to your home is a security system. These include options like cameras, alarms, and motion detectors. By installing a security system, you can give potential buyers peace of mind.
Update the bathroom
When renovating your home, the bathroom is often an excellent place to start. Updating an outdated bathroom can be as simple as replacing fixtures or tiles. Alternatively, you could go for a more comprehensive update that includes expanding the space or adding additional features like heated floors or a jetted tub.
One of the most important things to keep in mind is that potential buyers are looking for a space that feels clean and modern. While you don't need to gut the entire room, updating fixtures and finishes can greatly make your bathroom more appealing. Consider splurging on high-end materials like marble or granite for countertops and floors if your budget allows.
Another key element of any successful bathroom renovation is storage. Today's buyers are looking for homes with plenty of space for their belongings, so increasing storage capacity is always a good idea. If possible, add additional cabinets or shelving units to help keep things organized and out of sight.
Increase energy-efficiency
Consider adding some energy-efficient features to your home to save money on your energy bills now and have a selling point in the future. There are many simple steps you can take to reduce your energy consumption. For example, you can switch to energy-efficient light bulbs, which use less electricity and last longer than standard incandescent bulbs. You can also unplug appliances when they're not in use or invest in power strips that make it easy to turn off multiple devices at once.
One of the most obvious ways is to ensure that your home is well insulated. By sealing cracks and gaps around doors and windows, you can reduce heat loss in your home and help keep your energy bills down. Another way to reduce energy consumption is to install energy-efficient appliances. Many newer devices come with an ENERGY STAR rating, which means that they meet strict energy-efficiency standards set by the U.S. government. When shopping for new appliances, look for the ENERGY STAR label to help save money on your energy bills.
Finish a basement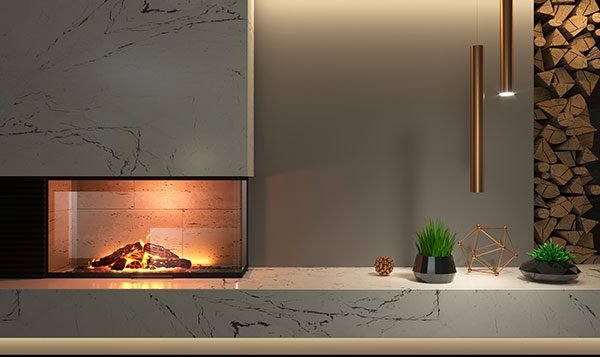 Adding living space is a great way to increase your home's value, and if you have an unfinished basement, finishing it off lets you use an area already in your home. This space can often be turned into additional bedrooms, bathrooms, playrooms, or home offices—all appealing to potential buyers.
To finish a basement, make sure that your basement walls and floor are in good condition. If there are any cracks or leaks, they need to be repaired before you start working on the finished space. Next, you'll need to insulate the walls and floor to ensure your new space is comfortable year-round. Once the insulation is in place, you can start adding framing and drywall.
Don't forget about the details! This space will be used regularly, so you want it to be comfortable. Adding trim and molding can help to give your basement a polished look, and choosing the right flooring and paint colors can also make a big difference. With a little planning and effort, you can transform your basement into a stylish and functional living space.
Update Your Home, Increase its Value
If you're looking for ways to increase your home's value, look no further. We've outlined some great projects that can immediately impact your property value. Whether you want to install some smart tech, renovate your bathroom, or finish your basement, there are plenty of options. And don't forget about energy efficiency–making your home more efficient is a great way to save money in the long run and add value simultaneously. So what are you waiting for? Start increasing your home value today with one of these projects!
4 updates to increase your home's value
was last modified:
October 5th, 2022
by
Recommended