Adding a video game room to your house is perhaps the greatest gift that you can give to your children. While deciding to have that special room is something, designing it correctly is another. Decorating a child's room may seem to be a child's play after this! There are absolutely no rules when it comes to video game room ideas. You can simply allow your creativity to take a full swing.
Things to consider
Every individual has a different set of requirements and taste. It is important that you design your video game room the way your heart desires. However, there are a few factors that you may want to consider in regard to game room decorating.
1. Comfort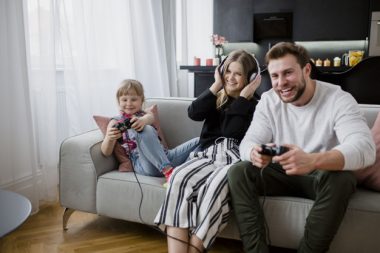 People photo created by freepik – www.freepik.com
The game room is a place to enjoy your favorite video games. It is extremely important that you feel comfortable spending time in this room. Give special attention to the sofas and chairs to ensure that they are comfortable for you and your family.
2. Cooling
A video game room is likely to generate a lot of energy and heat. The high-performance machines and the constant movement of muscles are best complemented by a proper cooling system. The right combination of fans and air conditioners will make you want to stay in this room forever.
3. Storage
If you or your kids love gaming, it is safe to assume that the number of video games you would want to possess will always be on the higher side. You will need a proper storage unit to showcase and preserve your prized possessions. Having small spaces for storage will not only make the entire room look messy, but will also damage the games in the long run.
4. Technology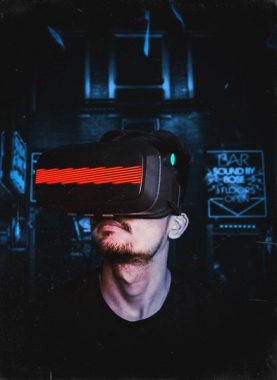 A gaming room can never be complete without a proper collection of the latest technology. You need to consider including cooling pads, wireless headsets, adjustable TV stands, home theater, cable organizers and high-tech speakers in your shopping list.
5. Lighting fixtures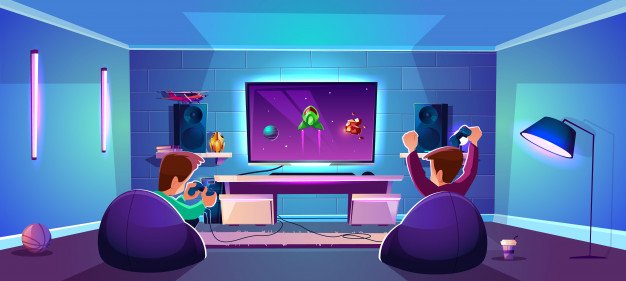 Background vector created by vectorpouch – www.freepik.com
This is perhaps the most important feature of a gaming room. Usually, gaming rooms do not get a lot of natural light. Having ambient lighting at the right places will dictate the final look and feel of the room to a large extent.
6. Nutrition
It is a good idea to have sufficient food and water in the gaming room. There will be times when you may want to play through the night. Leaving the game for a food break can prove to be tough even when you are feeling hungry. This is where a well-stocked refrigerator can come in handy.
Video game room design ideas
With the six fundamental factors in mind, you should try and design your gaming room in line with your personality. Here are some decorating ideas that you may want to give a try.
Read more: An architect's tips on the perfect game room floor plan
1. The couple room

Background vector created by roserodionova – www.freepik.com
This is ideal for people who love playing video games with their partners. Get a pair of fancy beanbags, some nice lights, a side table and gaming set to start with. You will find yourself spending most of the nights in this room. For hardcore gamers, enjoying some fine wine while playing your favorite game as a couple will easily be the finest date idea that they can come up with.
2. The football room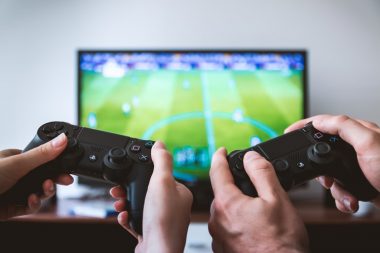 Photo by JESHOOTS.COM on Unsplash CC0
If you are a football fan and consider your collection of FIFA and PES games to be the most important possession of your life, this is for you. Get a nice flat television set and a couple of wireless controllers to add to the gaming experience.
3. The friend's den
This is most likely going to be the room that all of us dreamt of during our childhood. A room with perfectly-fitted sofas, gaming equipment, a side table and a storage unit. Well, what more can one ask for? Just get a beer crate, call your friends and start the tournament! If you are looking to have a perfect basement game room, check this blog out.
4. The long duration room
A look at that room will make any gamer go wow! The exquisite set of sofas and finely decorated walls will take any gaming experience to the next level. The lights add to the look and feel, making this a perfect choice for people who intend to spend long hours enjoying computer games. You can just add a refrigerator to make it more compact.
5. The carefree room
This is a room that most young gamers will resonate to. The drum set gives this room a completely different dimension and meaning. Some may say that this room perfectly demonstrates the concept of enjoying one's youth.
6. The wall of fame
Add this wall to your video game room as a token of appreciation to the legendary games such as star wars. This will not only add value to the interior, but also help you gain respect from your fellow gamers.
7. The projector room
Why restrict your experience to a small screen, when you can use the entire wall? Get yourself a projector room if you want to experience the idea of great gaming. Perfect for board game tournaments among friends, this projector room will never let you down.
Read more: Using video walls in your home
8. The soundproof room
If you are planning to install these speakers and your gaming room is close to the living room, make sure to get a soundproof room first. These exquisite speakers will make you live every second of your favorite video games in style. Surprise your friends by throwing a gaming party once you get these installed.
9. The classic room
This gaming themed room will always be one of the favorites for people, who are now in their 30s. Brings back a lot of childhood memories, doesn't it? You can also surprise your child by gifting this special video game room as a token glimpse of your childhood.
So, what are you waiting for? Pick the one that you like best and remodel your gaming room today!
Read more: A Complete Guide on YouTube Studio Setup at Home
Video Game Room: What Are the Must-Haves?
was last modified:
May 27th, 2022
by
Recommended