6 Ways to Reduce Indoor Air Pollution
Do you want to reduce indoor air pollution? There are simple tips and tricks to do that. Let's begin highlighting the best ways on how to clean indoor air for your family's health in the following.
Use Natural Cleaning Products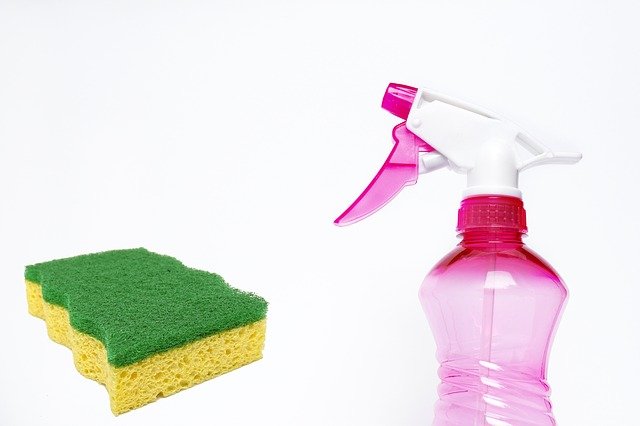 Pixabay
Choosing and using natural cleaning products is another way to reduce air pollution. For one, you can look for and select naturally scented or fragrance-free laundry or cleaning products.
You can also reduce indoor air pollution by not using aerosol sprays, including carpet cleaners, hair sprays, deodorants, air fresheners and furniture polishers.
TIP: Aside from using natural cleaning products, you should also open the windows to prevent any toxic materials from building up in your house. You must also keep the rooms ventilated with an AC system.
You can also consider having an indoor plant that can work like an air purifier. A plant like Aloe Vera has roots and foliage that can work together to absorb any chemical pollutants.
Keep the "No-Smoking" Rule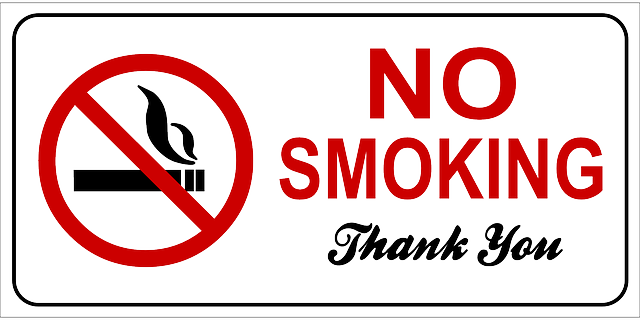 Pixabay
One of the most common causes of indoor air pollution is cigarette smoking. The particles and residual gas from the smoke that linger in the air can pose health hazards especially those in rooms with carpeting or fabric.
Experts also agree that the risks from cigarette smoke are the highest among children, seniors and loved ones with a weakened immune system or chronic lung and heart problems.
You can reduce indoor air pollution by making your home a no-smoking zone to prevent secondhand smoke.
In case you don't know yet, cigarette smoke has more than 4,000 chemicals. Research reveals secondhand smoke could increase a child's risk of developing respiratory and ear infections, cancer, asthma and sudden infant death syndrome.
But for the smoker, the effects can also be worse because this addiction can cause heart attacks and cancer.
If you need help to stop smoking, you can try nicotine replacement therapy or joining support groups. If you just cannot quit smoking, smoke outside.
The Importance of Good Ventilation
One of the best ways to reduce indoor air pollution is to ventilate and using clean air filters.
Activities, such as polishing your nails, using hairspray and cooking can release volatile organic compounds associated to a myriad of health problems.
You might want to consider using exhaust fans or hoods in the bathroom or kitchen in order to reduce VOC exposure.
Qualified and experienced air conditioning companies can also help in minimizing humidity that can lead to mildew and mold formation on the walls and crawl spaces, among other places that tend to collect moisture.
And before turning the fireplace on, check that the flue damper is wide open. By following these tips, you can improve ventilation and prevent pollutants to linger in the air.
Read more: Mold in air ducts
Prevent Mold

Photo by Martin Grube (Public domain)
Mold can thrive anywhere, including on clothing, carpet, paper and food. It can also grow in hidden areas, such as above ceiling tiles, inside walls around condensing or leaking pipes, the backside of drywall.
Mold is not just costly and difficult problem to fix but also hazardous to health. It can produce irritants and allergens that may trigger allergies and asthma attacks among sufferers.
Mold can also lead to respiratory problems, eye irritation and rashes among loved ones with weakened immune system, such as children and seniors.
You can prevent mold through moisture control. There are certain things to do, including drying wet areas immediately, identifying problem areas and correcting them and cleaning or repairing roof gutters.
But if you think that mold has gotten beyond what you can fix yourself, you can seek help from a company specialized in mold remediation. The pros can help in identifying problem areas, devising a targeted plan and executing it to remove mold in your home. The experts can also offer you with advice on how to reduce humidity, such as not boiling water in hot days or taking cold and short showers.
Read more: How to remove mold and detect it's early signs
Keep Your Floors Clean
As a general rule of thumb, you should keep the house clean to make it a healthy one. Good hygiene indoors can cut down animal dander, dust and other pollutants. Focus on strategies and techniques that can reduce pet dander, mold and dust accumulation in the air.
One of the best ways to do that includes vacuuming the area rugs and carpets at least once a week using a vacuum cleaner with a HEPA filter. On the other hand, you can choose hard flooring that can cut down home allergens better than wall-to-wall carpeting can.
Read more: Persian rug cleaning
More Tips in Reducing Humidity Indoors
Check for leaking pipes, including cold or hot water pipes.
You should also cover exposed soil in the houseplants. By doing so, you don't have to water the plants often due to evaporation.
Use solar attic fans in extra room or attic. They can help in releasing excess humidity and prevent musty odors. Consider running them to prevent the building up of heat and improving airflow in your household.
If possible, avoid using heat-generating appliances, such as oven, stove and washing machine during humid days.
Use a dehumidifier that can get rid of excess humidity indoors.
You can cover the dirt floor in the crawl space with a polyethylene ground cover. However, check that there is no standing water in the area before doing it. You can also use fans to dry out the area if you need to.
Use a dryer or hang wet clothes outside to prevent excess humidity indoors. Doing so, you can keep any moisture exposure from affecting your health and home.
Clean the AC filters. With regular cleaning, you can prevent them from being clogged and negatively affect airflow. Cleaning them, you can reduce humidity levels in your home, too.
Follow the mentioned tips if you want to breathe easier, maintain proper humidity levels and ventilate your home. If needed, consult air conditioning companies that can offer you solid advice on how you can reduce indoor air pollution, which would otherwise lead to short- or long-term health effects.
Read more: 4 tips to replace household products with hazardous materials
6 Ways to Reduce Indoor Air Pollution
was last modified:
July 15th, 2022
by
Recommended