You probably won't find anyone who will disagree with you when you say that the kitchen is the most important room in your house.
After all, it's the one place where food gets cooked and shared by everyone in a household. In most homes, the kitchen is also a popular spot to hang out to read a book while sipping coffee or munching on a bowl of cereal. To say that the kitchen is the heart of the entire house would truly be an understatement.
Now, would you like to see your loved ones spend even more time than usual in your kitchen? All you have to do is turn it into a luxurious spot, and watch your spouse and children make it their hangout.
Here are some luxury interior design tips that will help you transform your kitchen.
Put up a high-quality kitchen countertop
A kitchen countertop may only be a small portion of your kitchen, but it can transform the way the entire room looks. For a more luxurious kitchen, it would definitely be nice if you choose a granite countertop.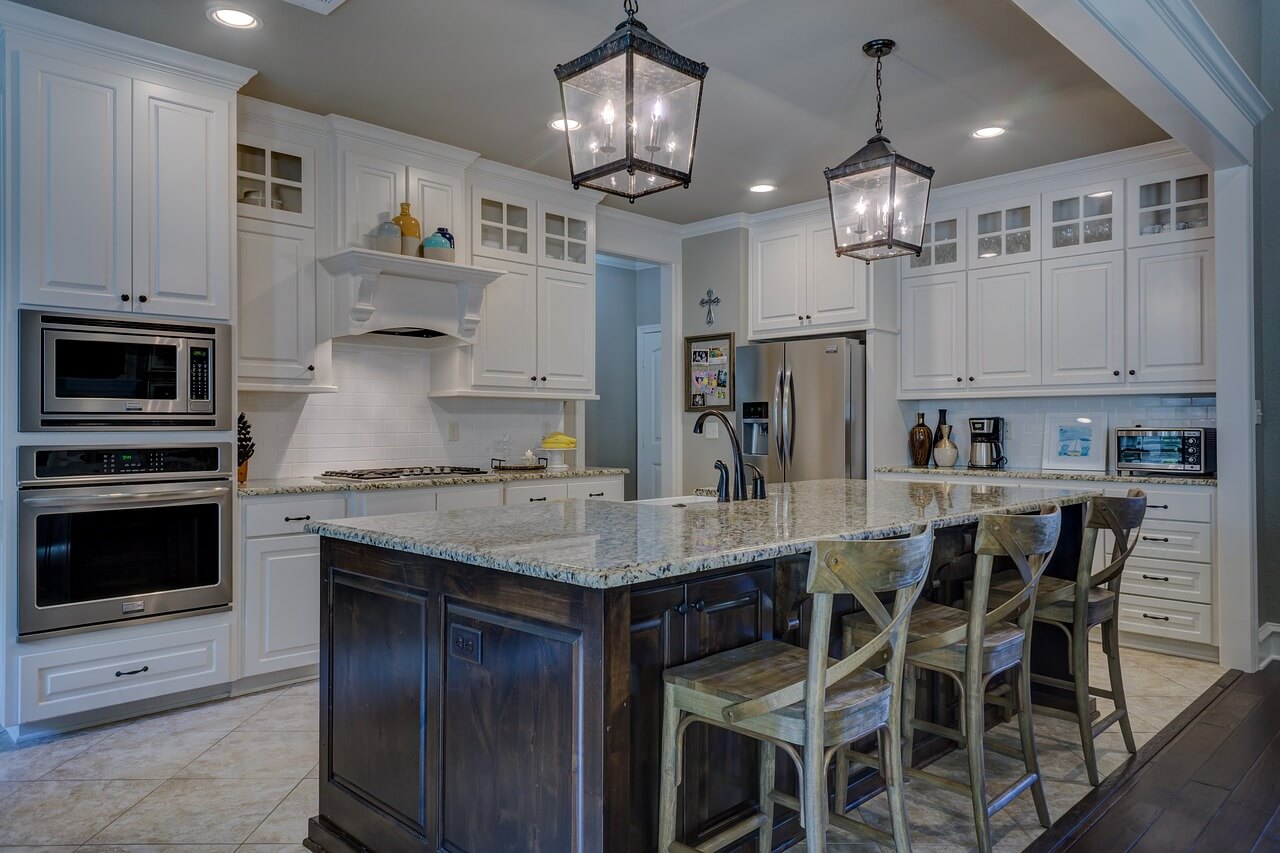 Elegant, gorgeous, and 100% natural, granite countertops can take the aesthetics of your kitchen to a whole new level. Considering that there are more than 20 shades of granite available, you will be able to find one that will complement the cabinet, walls, and flooring of your kitchen. This is not to mention that it's also quite durable being resistant to heat, scratches, and stains.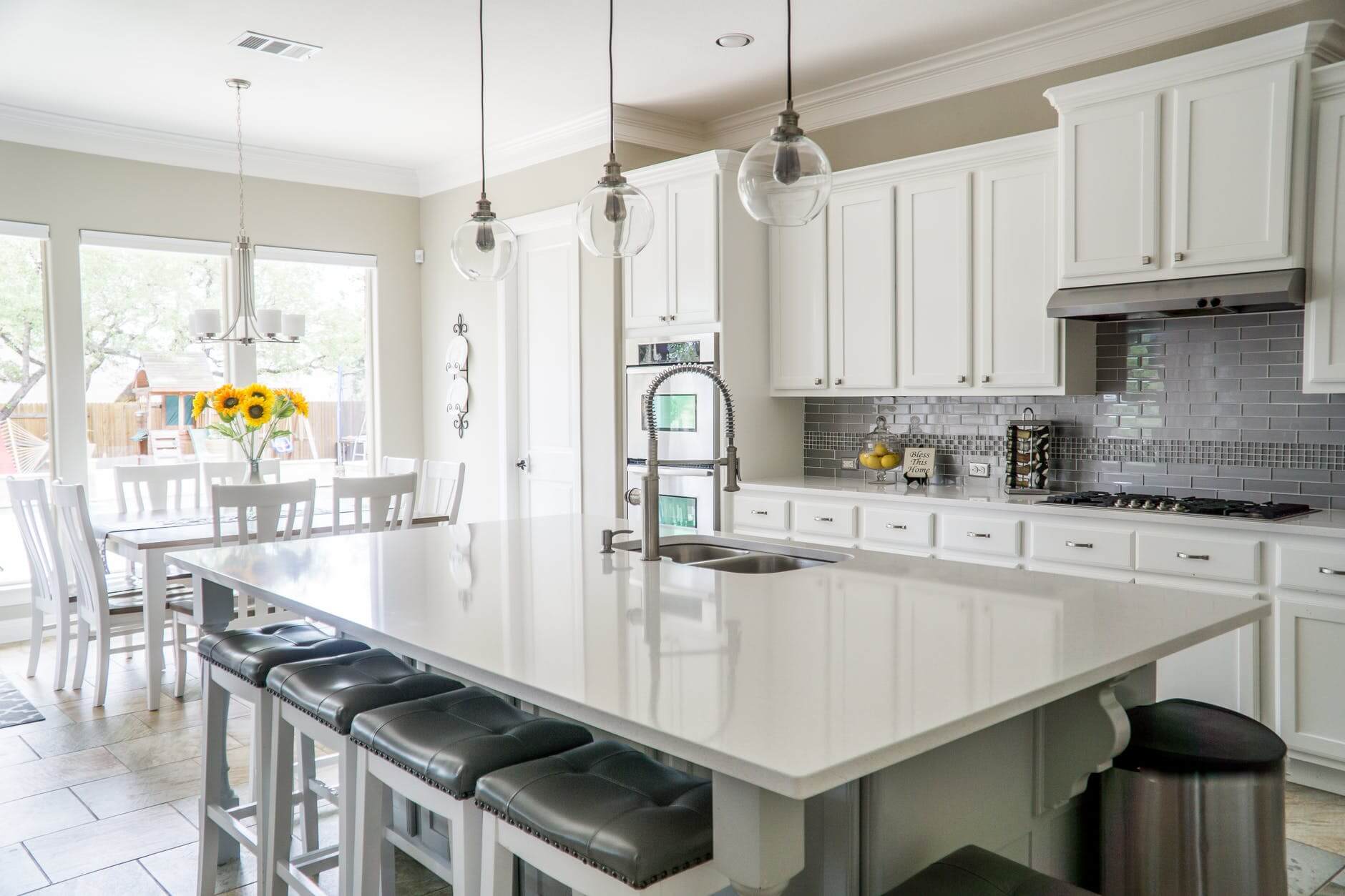 However, granite isn't your only choice when it comes to high-end countertops. Today, you have a wider selection of countertop materials, including quartz, stainless steel, and even concrete.
Improve your lighting
While standard bulbs illuminate your kitchen just fine, you can do better and make the area look and feel more sophisticated.
You can go for simple but elegant recessed lights, which you can arrange in a variety of patterns. If your kitchen design is on the traditional side, chandeliers should be good enough for setting the tone for the room's décor. Even more stylish would be pendant lights, which you can hang above tables and the kitchen counter.
Install an instant water filtration system
So your kitchen boasts of shiny, elegant tapware. Do you know what would boost the luxury factor of that area in your kitchen? Installing an instant filtered water system will do the trick.
A fully integrated water filtration system will definitely be an impressive sight in your kitchen as it blends with your tapware. Functionally, an instant filtered water system is also incredibly convenient and posh as it gives you access to boiling, chilled, or sparkling water anytime you want.
Add more kitchen cabinets and drawers
Additional drawers can dramatically change how your kitchen looks. There's also the fact that they can help you organize your kitchen stuff better. Most luxurious kitchen drawers are now organizers, which helps make any kitchen look uncluttered. With these organizers, all people would see outside would be the majesty of the kitchen itself, with no tools or utensils in sight.
Improve your kitchen flooring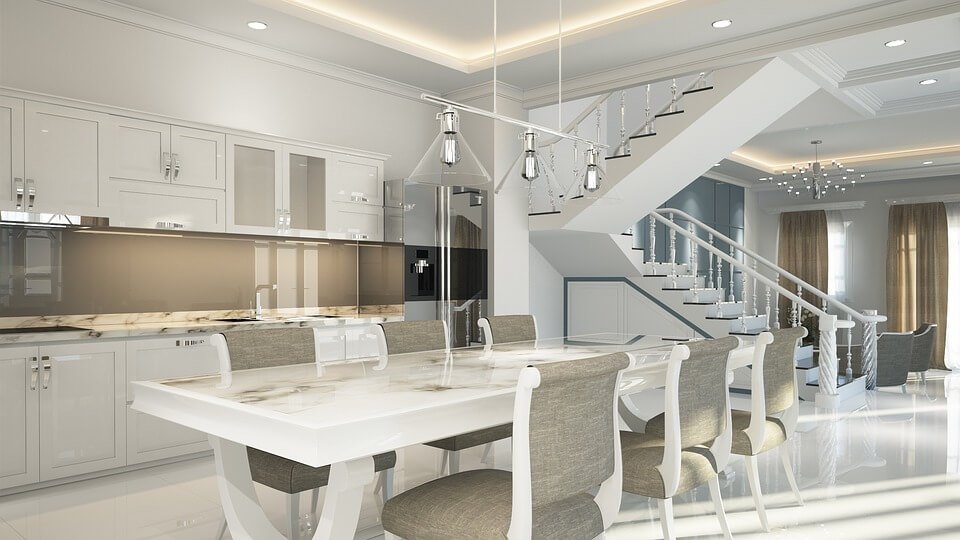 Ceramic tiles look great, but if you want to transform your kitchen into a luxury hub, you have to go for something more high-end. Marble flooring readily comes to mind. Polished concrete flooring is even more luxurious, as you can get polished concrete contractors to add color, textures, and designs to the final product.
Read more: 6 kitchen flooring trends for every style and budget
Bring art into your kitchen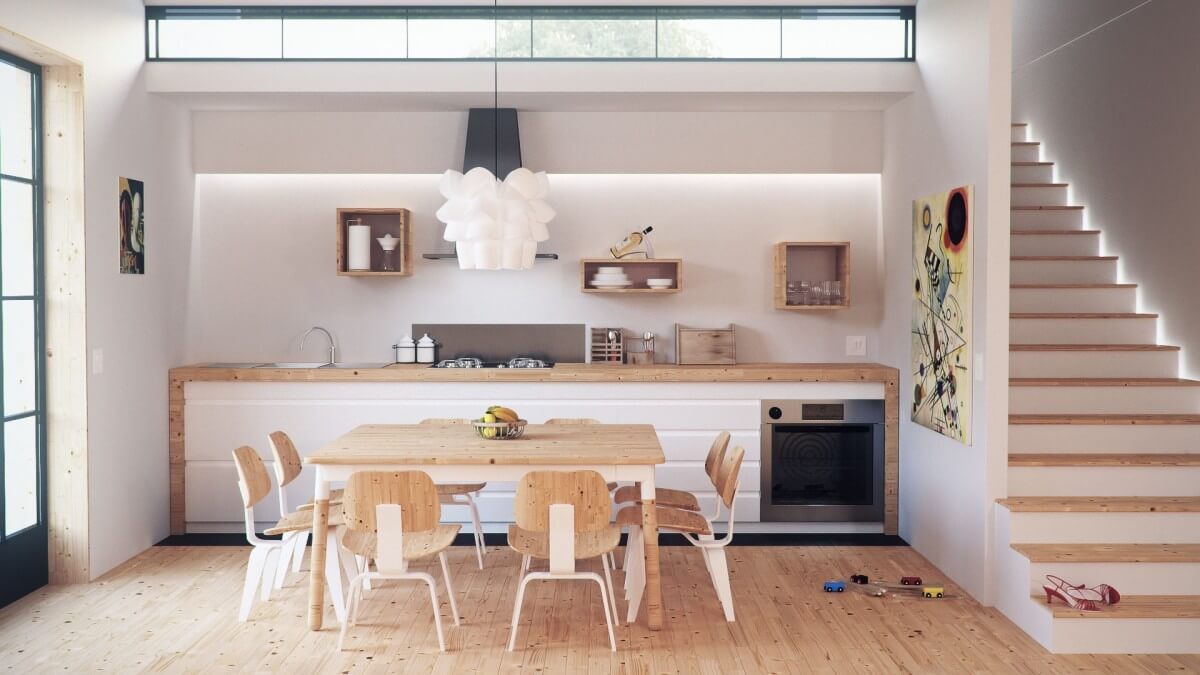 If your kitchen has a bare wall, how about hanging your favorite painting there? It adds a touch of class to the whole room and livens it up as well. Just make sure that the wall isn't right next to the stove, the oven, or any appliance that gives off heat, or your painting will look like an abstract work of art.
Read more: Select right artwork for minimalist home
Add an area rug
Admittedly, even a luxurious kitchen can look cold. A runner or area rug can solve that problem and make the kitchen retain its air of luxury just the same.
Aside from adding warmth to the space, a tasteful, durable runner or area rug can also keep your feet comfortable as you cook and prepare meals.
Add great gadgets
Sometimes, we focus on the overall design of the kitchen too much that we forget how your entire kitchen can look more luxurious by upgrading the appliances and adding sophisticated gadgets. Apart from bringing in the latest in ovens, refrigerators, and dishwashers, you can add gadgets such as a coffee maker that can be hooked up to a smartphone app so you can get the freshest coffee by just tapping your phone screen.
These are just some of the many ways for your kitchen to look as luxurious as you can make it. You can implement some or all of them, and you can also get ideas from countless sources just to make your kitchen the hub of luxury you and your family can enjoy for a long time.
Ways to Turn Your Kitchen Into A Hub of Luxury
was last modified:
September 28th, 2022
by
Recommended