A carefully chosen basin can give a completely different look to your newly remodeled or already existing bathroom. A sparkling, premium sink not only adds elegance and sophistication but also serves multiple purposes. It should be utilitarian and must be easily accommodated in your available space. Several families also focus on the aesthetics of a sink — which can range from an ornate, traditional to a sleek, modern bathroom vanity unit. Be it a small bathroom or a large one, the market for home improvement products is filled with multiple types of bathroom sinks — incorporating a gamut of types, colors, and styles. You can browse through all these options and choose one based on your requirements, functionality, and of course, budget.
Types of Bathroom Sinks
Pedestal Sinks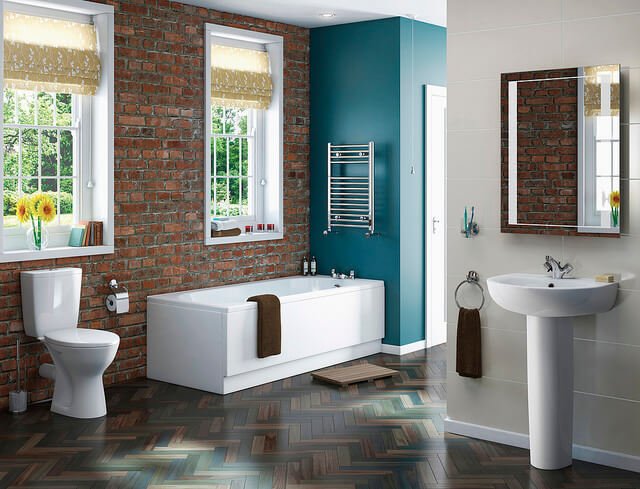 Photo by Lizzie Benton
This extremely versatile sink is also termed a free-standing sink. It can be installed within a very little area, takes up minimal floor space, and looks trendy and neat. You can opt for a pedestal sink from the several designs available on the market — to go with almost any type of bathroom layout or theme. It is supported with the help of a column beneath the sink and doesn't require any additional square footage. However, they do not come incorporated with a vanity unit.
Wall-Mounted Sinks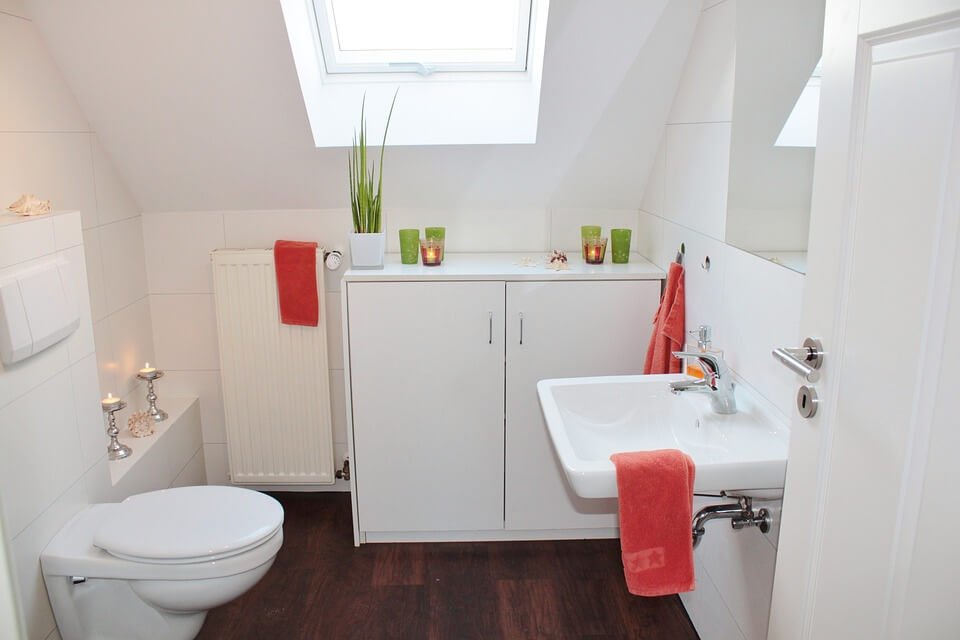 True to its name, a wall-mounted sink falls under the category of types of bathroom sinks which have a sturdy body. It is installed directly on the wall next to it and hence, occupies minimum space. You are able to clearly see the plumbing fixtures — which when done properly can give a distinct look to your bathroom design. Wall-hung sinks do not come with a vanity cabinet and help in conserving floor area — to be utilized as storage space.
Self-Rimming Sinks
Also called top-mount or drop-in sinks, self-rimming sinks are installed in a cavity on your vanity unit or counter-top. These types of bathroom sinks come with a rolled and finished rim to keep the basin in place. This is one of the easiest sinks to be placed in a bathroom. It is even easy to clean, can be fixed over any material, and is quite simple to replace — because you don't have to change your counter-top or vanity unit during the process.
Undermount Sinks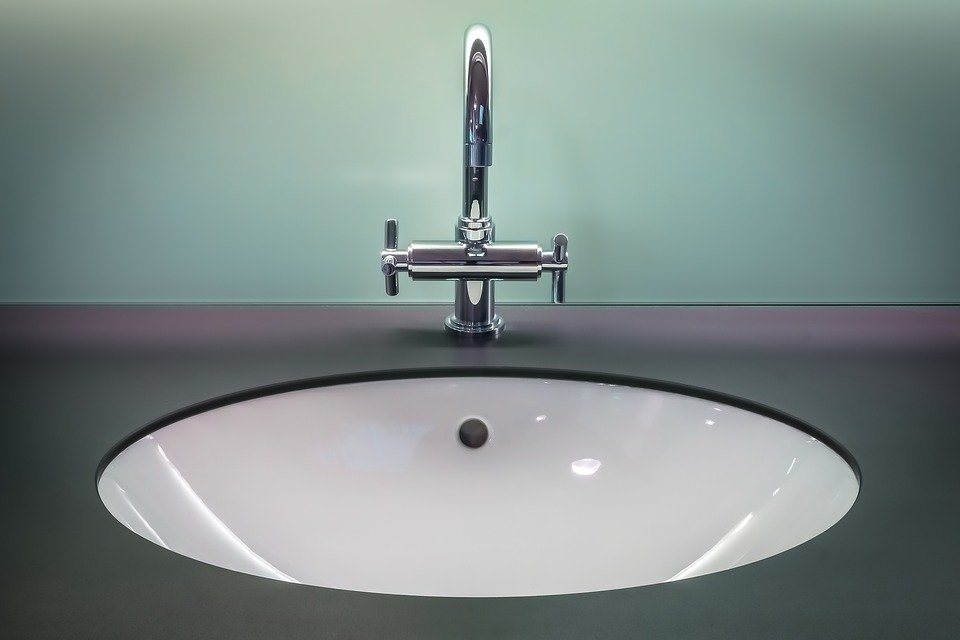 An undermount sink is mounted below a vanity unit or counter-top. Your counter-top material can be anything — such as granite, stone, stainless steel, or marble. The cavities where the sinks sit are customized according to the dimensions and shape of the basin. Therefore, it is a bit difficult to replace such types of bathroom sinks.
Vessel Sinks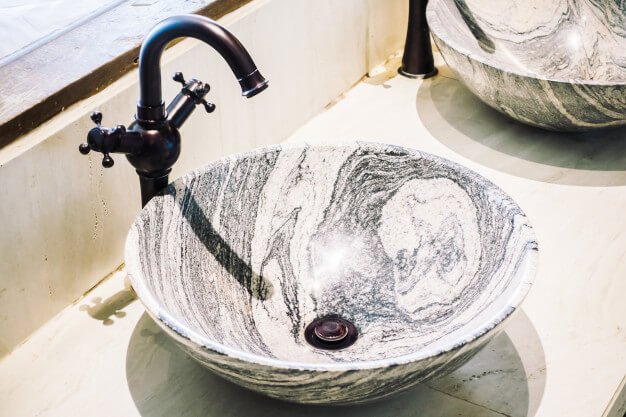 Designed by Lifeforstock
Vessel sinks usually arrive in the shape of a bowl. It is installed above your counter-top and sometimes, partially fixed in the counter area. However, in both the cases, there is enough space available on the top of the surface. They are available in a wide range of materials such as ceramic, glass, crystal, mosaic, and stone etc.
Vanity Sinks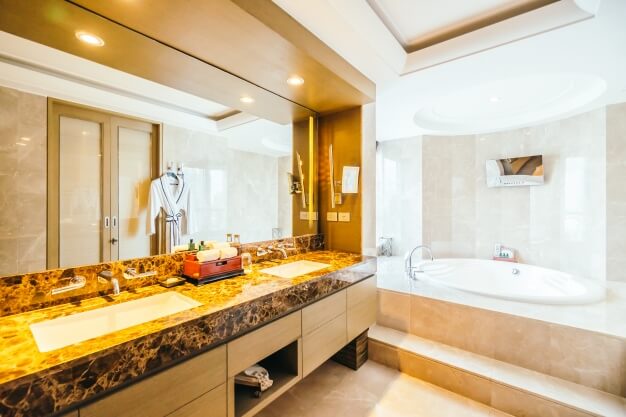 Designed by Mrsiraphol
If you are on the lookout for luxurious types of bathroom sinks, then you can go for vanity sinks. They are ideal when you have a lot of space available at your disposal. Vanity sinks come with a table or vanity unit. The spacious cabinet below can be used to store multiple accessories. It can come in the form of an undermount, self-rimming, or vessel sink.
Console Sinks
These are just another variant of wall-mounted sinks that are supported on two or four legs. You usually don't get any counter-top space. Even the plumbing fixtures are exposed — which when properly designed can go well with the rest of the bathroom. It is less bulky and is a good, space-saving option.
Now that you know about the different types of bathroom sinks, consider a few important factors before bringing one home. Check the amount of space you have in your bathroom, the extent of traffic it experiences, and the level of maintenance the sink requires. Once you are sure about the above aspects, choose a basin that meets all your requirements.
What Are the Various Types of Bathroom Sinks?
was last modified:
December 28th, 2018
by