What do millennials want in a home?
More and more millennials are looking to buy a home, with nearly four times as many millennials (40%) citing the current low-interest rates as the reason they house hunting, according to a survey by Clever.
In its annual Millennial Home Buyer Report, Clever asked 1,000 people who are planning to purchase a home in the next year about their hopes, anxieties, and the compromises they're willing to make to become homeowners. Here's what they discovered about the preferences of millennial homebuyers when it comes to a home.
Lots of space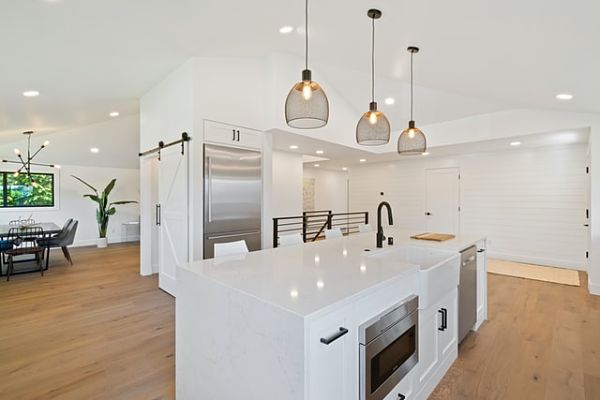 If there's one thing millennials have learned from being cooped up in small apartments during the pandemic, it's that they could use some space. Clever's report found that millennials are looking for homes around 2,400 square feet — a 41% increase from before the pandemic when they wanted a home around 1,700 feet.
Of those surveyed, 60% mentioned they were looking for a large kitchen in their next home. With more time spent on home-cooked meals instead of dining out, this comes as no surprise. Forty-three percent were looking for a home with a basement, and the same percentage wanted space to "grow into" with a family. Because millennials are currently 24 to 40 years old, many are in the midst of starting a family or looking to in the near future, and their housing preferences reflect this.
Millennials may also be thinking about having enough space for extended family to visit or even live with them full-time at some point — 17% are looking for a guest home or mother-in-law suite. Millennials also value storage — something there tends to be a lack of in apartment living. Thirty-nine percent of millennials would like a walk-in master closet, and 61% are looking for a garage in their next home.
Read more: Turn guest house into an Airbnb
Planning to buy a property? You need to get your hands on as much info about it as possible. Kukun iHomeReport will provide you a full report on the house you want to buy. Simply enter the address and you'll be able to download a complete report — including information on previous remodels, building permits, neighborhood comp, etc.
Posh amenities and calm vibes
Millennials lives — both social and professional — have been completely disrupted by the pandemic. Many are working from home or at the very least, spending much more time in their home or apartment than they ever anticipated. This has caused them to think more about their living space and how they can make it a small oasis.
Almost half of those surveyed (45%) care a great deal about outdoor living spaces, and nearly the same amount (44%) are looking for homes with lots of natural light. An open floor plan is also top on the list, with 41% looking for this room to breathe. Twenty-seven percent are in tune with the environment and prefer eco-friendly and energy-efficient features such as geothermal heating, solar panels, and sustainable materials.
And in keeping with the trend of bringing their social life home, 20% of millennials want a home with a pool or hot tub.
Read more: What's trending in millennial house design?
Dedicated office space
Nearly a third of millennials (31%) think dedicated office space is important in their next home, undoubtedly due to almost a year of working at home for some. Even after the height of the pandemic woes have subsided, it's likely the work-from-home life will stick around — at least in some capacity — and millennials are tired of trying to balance work and home life from their living room.
Moderately priced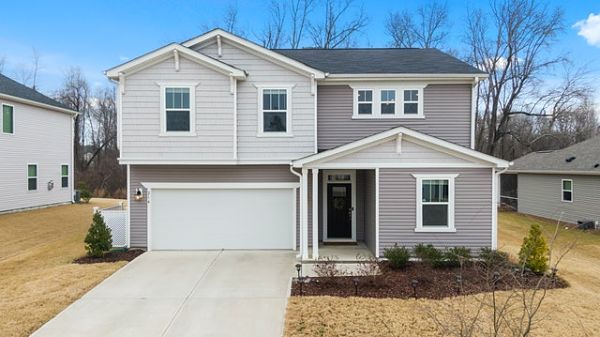 Although millennials are ready to buy, their savings accounts and down payments may say otherwise. The average U.S. home value is currently $266,104, but 56% of millennials want homes under $250,000. As their savings inches up due to future job growth and the potential for student loan forgiveness, and if interest rates stay low, millennials will begin to be able to afford what 80% of them say is part of the American Dream — owning their own home.
They're even willing to buy without first seeing a home — 80% of millennials say they'd consider buying a home sight unseen. Twenty-nine percent would buy a house after only seeing photos or a virtual tour.
And while they are willing to pay middle-of-the-road prices for their next home, millennials aren't afraid of a little paint and elbow grease. Nearly three-quarters (71%) of millennials say they would be willing to buy a fixer-upper — likely putting their renovation costs on a credit card. They may be looking to cut costs even more by taking advantage of various mortgage programs or using a discount buyer's agent.
Read more: Which generation is buying the most homes around the US?
Suburbia
Although millennials have typically gravitated to the city, the pandemic has changed some preferences. In fact, 30% of urban-dwelling millennial home buyers plan to relocate to the suburbs. Whether due to getting more in touch with nature or mourning the loss of the social scene, many are opting to move outside the city (and probably enjoy the cheaper home prices as a result).
Millennials are definitely buying
According to Clever's survey, 30% of millennials are house hunting earlier than planned due to the pandemic. Working from home and slowing down has caused them to seek out more space to be comfortable and raise a family.
Read more: How to find the best real estate agent
What do millennials want in a home?
was last modified:
March 28th, 2022
by
Recommended