A homeowners insurance policy is a financial product that is vital in protecting your house and everything inside it. It protects against such events as fire, theft, or vehicle damage.
Home insurance also protects residents and their guests from legal action resulting from bodily injuries or property damage. Most insurance companies will not provide you coverage if your dog breed is aggressive, which is why it is very important to make sure you have dog-friendly homeowners insurance.
A home insurance policy will not cover every type of disaster your household may encounter. If a natural disaster occurs in your neighborhood, your insurance provider is unlikely to reimburse the loss if structural damage occurs.
Homeowners insurance explained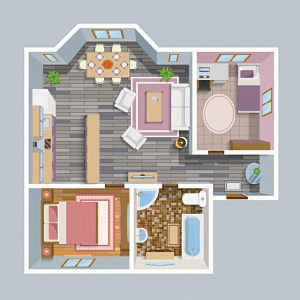 Homeowners insurance policies cover a residence's contents, the destruction and damage to its exterior and interior, loss or theft, and third-party liability. There are three principal types of coverage available: actual cash value, replacement cost, and extended replacement value.
In addition to a provision for contents, most homeowners insurance policies also cover personal property that is not attached to the home, which is one of the reasons why the theft of personal property is generally covered.
Many homeowners insurance coverages will additionally cover damage to landscaping, fencing, and outbuildings. In most cases, this coverage is equal to 10% of your total insurance premiums.
If your home is damaged and you can't live in it during the time that it's being repaired, the insurance company will provide you with temporary living expenses.
Liability insurance typically covers a claim for bodily injury, property damage to a third party, or death on insured property.
Want to save money by getting the best rates on home insurance? You can use our new tool to compare rates from different companies and choose the best suited for you!
What does homeowners insurance cover?
The home insurance policy covers items such as clothing, furniture, appliances, electronics, and other personal property. Theft or damage caused by a natural disaster would be covered by your homeowners' insurance policy. Most homeowners insurance policies cap the value of the personal property on high-value items.
How much does homeowners insurance cost?
As each insurance company applies a different formula to calculate premiums, it is impossible to predict exactly how much you may have to pay. Any closing on a home will include the cost of homeowners insurance. The closing disclosure outlines the terms and conditions of your mortgage so you are aware of the total cost of ownership.
Prices vary depending on the types of insurance you choose, the features of your home, and value of your personal possessions, and your insurance's specific coverage limits. An agent can identify all possible discount options and help you determine the coverage that best fits your needs.
Every homeowner's insurance policy includes a liability limit that provides the insured with the amount of coverage they are entitled to should the unfortunate occur. The standard limits for the policies are usually set at $100,000, but the policyholder can choose a higher limit.
If an insurance claim is made, a liability limit determines how much insurance is to be used for the cost of replacing or repairing the property, belongings, and living expenses.
Types of homeowners insurance coverage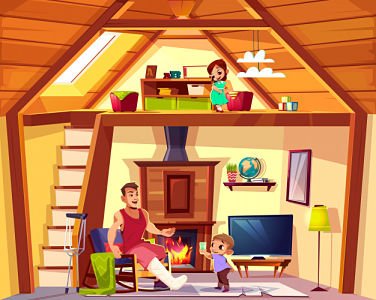 A homeowners insurance policy usually covers four kinds of damage to the insured's property: interior and exterior damage, loss or damage of personal assets or belongings, and any injury that occurs while on the property. When you file a claim on any of these incidents, you'll have to pay a deductible, which is the cost you pay out of your own pocket.
In general, earthquakes or floods are excluded from standard homeowners insurance policies due to acts of war or acts of God. An area prone to these natural disasters may require specialized insurance coverage to protect homeowners from floods and earthquakes. Generally, a homeowners policy will cover events such as hurricanes and tornadoes.
Read more: House flood insurance
Replacement cost policies
The replacement cost policy replaces the lost property once the deductible is paid. It does not take into consideration depreciation. There are two types of replacement cost policies: standard and assured. The value of your item will be determined at the time of claim after inflation has been taken into consideration.
A guaranteed replacement cost policy will compensate for a replacement of a property that has progressively increased in value, such as collectibles.
Liability insurance policy
A homeowners insurance policy usually includes liability coverage in the event you are held liable for an injury caused to someone not living on your property. In some instances, it may be possible for you to increase your liability coverage limits by adding a personal umbrella policy. Your agent can explain how this can be done.
Actual cost policies
Actual cost policies calculate the depreciation of the items you claim to replace before funding their replacement. This means that if you have an item that goes missing or is damaged in an event, you could be reimbursed less to replace it.
What a homeowners policy usually doesn't cover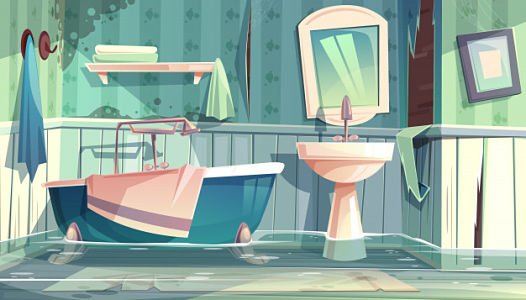 While there are many things that homeowners insurance policies do cover, there are some types of damage that may not be covered by your policy or may be restricted.
Floods
If your house sustains damage from a flood, you aren't covered by your standard homeowners' insurance policy. Your flood insurance policy will need to be purchased separately. The National Flood Insurance Program is a partnership of over 60 insurance companies that offers extensive flood insurance coverage for your home and possessions.
Infestations
Bedbugs, termites, mice, and other vermins are generally not included in home insurance policies, since wear and tear are excluded. To your insurer, getting rid of pest infestations and repairing any damage they caused just falls within the same umbrella as maintaining your home.
Earthquakes
When earthquakes occur, they can cause costly and even catastrophic damage to your property. However, most policies also don't cover problems caused by earthquakes, landslides, and sinkholes. You may want to look into ways to make your house earthquake proof.
How to choose the right homeowner's insurance policy
To determine which insurance policies or companies will provide adequate coverage for your needs, shop around for the best prices and policies. Research before choosing an insurer to determine which policy is most appropriate for you and your residence. Talk to a few insurance agents and learn the differences between home insurance quotes.
You should understand what is and is not included in your policy, especially if you live in a region that sees floods, earthquakes, or hurricanes frequently. Many policies won't cover these damages, so make sure you know what you're getting.
Property insurance is designed to protect you and your lender against financial losses. Homeowners insurance is not required by law like auto insurance. Your lender may, however, require that you get insurance before they will agree to issue you a loan.
What homeowners insurance does (and doesn't) cover
was last modified:
January 6th, 2022
by
Recommended