What is a bedroom community?
Every day, many Americans commute to the big cities for work, but only a small number can actually afford to live in a city. Even certain suburbs have become out of reach for the majority of employees. That's when the concept of a commuter town or a bedroom community became popular. So, what is a bedroom community?
The idea of a bedroom community offered a convenient remedy to employees – helping them with their work-life balance. They move out of the city to a smaller town located farther from the major city – even away from the suburban communities.
Usually, there are no heavy industries or technologies to drive the economy in such communities. Instead, housing sales and general retail sales keep the town financially alive.
What is a bedroom community?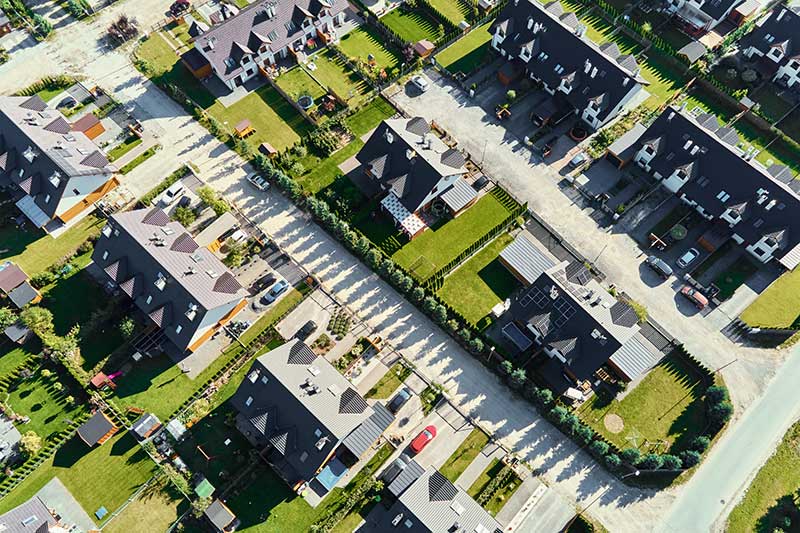 Bedroom communities are residential areas from where the majority of residents commute to a larger city for work. This is where they come home after work to be with their family and sleep. These semi-rural areas became a popular choice for many due to the COVID-19 pandemic. Most Americans worked remotely and needed more space for their families. They needed larger homes, less expensive than those found in the big cities.
Basically, people live in a bedroom community but do not work there. That's why it's called a commuter town. Residents often spend most of their time in the city – whether for work or leisure activities – but commute back to their homes away from the city.
Such an area typically offers basic shopping and entertainment opportunities for residents.
How did bedroom communities come about?
Shortly after World War II, between 1946 and 1964, many Americans moved to the suburbs to get away from big-city issues such as air pollution and the higher crime rate. Young families with children wanted well-manicured lawns, good schools, and basic amenities. By the 1970s, suburbs and bedroom communities were established as a preferred way of life. Since many of the residents had cars or access to public transportation, they didn't mind living away from their place of work.
Is a bedroom community the same as a suburb?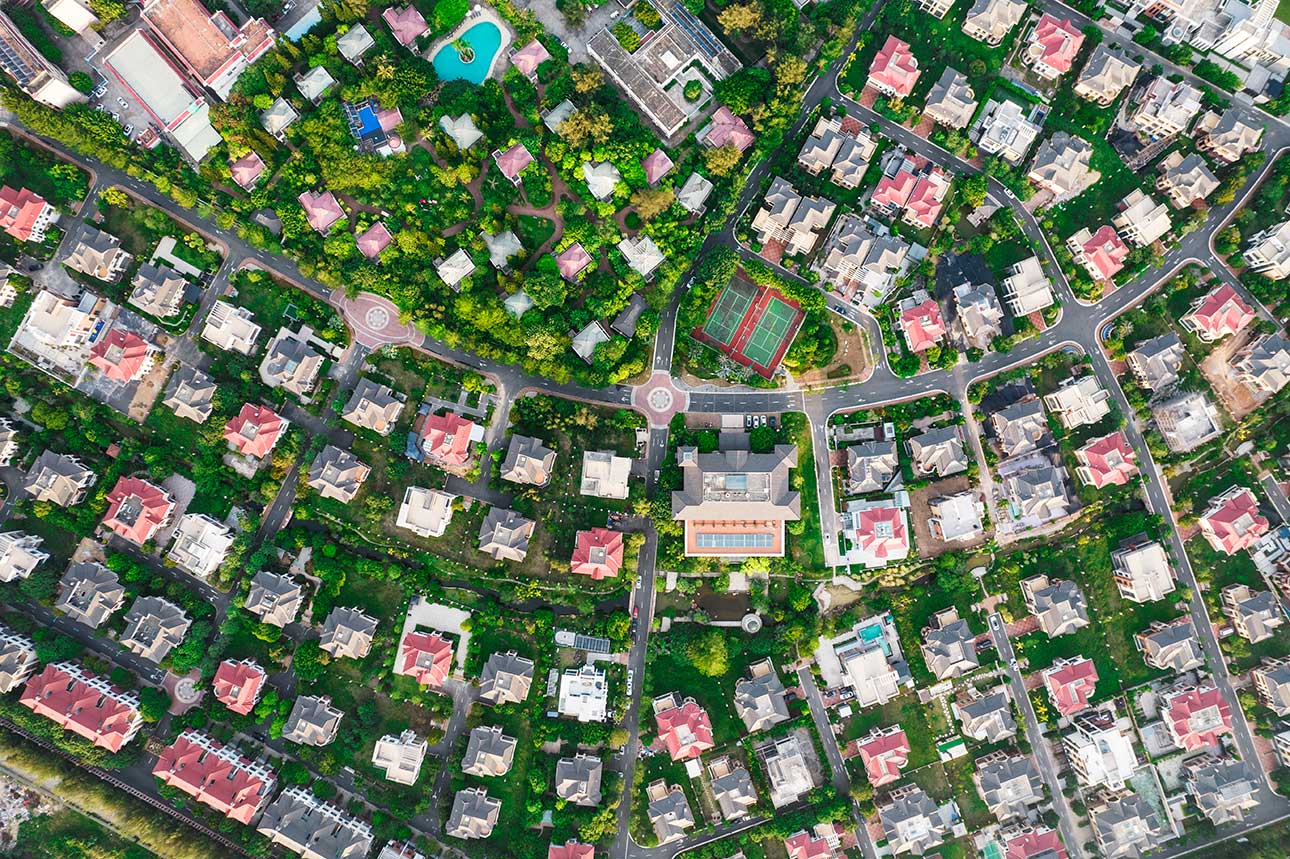 A suburb and a bedroom community are comparable but not exactly the same. Often, a city's periphery is surrounded by suburban neighborhoods, and there is hardly a discernible boundary between the city and the suburbs. A bedroom community is often farther away, usually separated by huge open spaces and in more rural or semi-rural areas.
What are the advantages and disadvantages of a bedroom community?
Bedroom communities have several advantages. But in exchange for these, locals frequently have to give up conveniences found in towns and other urban settings, such as a wide variety of places to eat, make big-ticket purchases, and have fun.
Ultimately, you have to decide whether a bedroom community is right for you or not. The choice will depend on your priorities, the phase of life you are in, and your employment.
Here are some pros and cons of living in a bedroom community:
Pros:
Sprawling single-family homes with outdoor living areas. A house in a bedroom community is larger, usually with lawns and a garage – giving you more bang for your buck. As compared to compact urban areas, real estate in a bedroom community is more affordable and offers more square footage.
It has a small-town charm. Generally, neighbors know one another and socialize together. It's often a close-knit community where the residents raise their children together.
A bedroom community usually has good schools. These schools provide the children with more personalized learning and result in better test scores than in urban schools.
It usually has lower crime rates. Statistics have shown that there are fewer incidences of violent crimes in these communities.
Cons:
There's less time available due to the long commute to the city for work. The residents always seem to be in a rush – spending hours in transit every day from their home to the workplace and vice-versa. Long commutes leave them very little time to enjoy life with friends and family.
Heavy-duty shopping and entertainment can be a challenge. A bedroom community will have limited shopping areas and entertainment venues. If you're looking for specialty items or big-brand stores, you'll have to go to a bigger town or a nearby city.
Life tends to get monotonous. Such residential areas are quiet and may we say little predictable. With limited restaurants, shopping areas, and amenities, and practically no nightlife, living here can become a tad boring.
Last thoughts
The idea of living in a big city may be appealing but not many can afford it. The home prices are exorbitantly high and the quality of life is not much to write home about.
And once you have a family, you'd want to provide them with the best – good schools, well-maintained lawns, and parks.
The fact that the best jobs are in the city, does not prevent many people from operating out of commuter towns. These areas are close enough to make commuting to the city doable, yet far enough to be peaceful and safe.
If you're at a phase of life where a quieter community, more green spaces, and better schools appeal to you more than the hectic life of a big city or fine dining at a plush restaurant in a metropolitan area – you should buy a home in a bedroom community.
What is a bedroom community?
was last modified:
February 21st, 2023
by
Recommended