What is a federal contractor, and how do you become one?
Who, or what is a federal contractor? Well, federal contractors are workers who enter into a contract with any of the governmental departments or agencies of the United States in order to perform a specific job. It could be a contracting job, supply of labor and materials, or sale of products and services.
A federal subcontractor is one who does business with another company that has a direct contract with the federal government. For example, if your company manufactures a product or provides a service that it sells to a federal contractor. When it comes to business dealings, both federal contractors and subcontractors have to perform certain obligations.
Read more: Understanding the role of subcontractors in home renovations
Who makes the ideal federal contractor?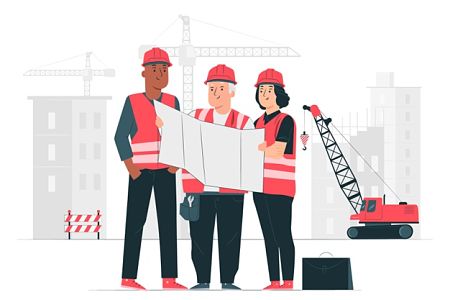 There are some moral and legal obligations that federal contractors have to follow. They cannot discriminate on the basis of sex, race, color, sexual orientation, veteran status, national origin, religion, or disability.
What's more, the contractors need to take proactive steps when it comes to hiring individuals. They must hire workers from groups that have been traditionally discriminated against.
Furthermore, if you're a federal contractor or a federal subcontractor with $50K in contracts and have 50 or more employees, your company will be legally required to have a written Affirmative Action Program or Affirmative Action Plan or AAP.
General signs that you are a federal contractor
It's extremely important to know if you're a federal contractor or not. Trust us, you don't want to be caught unaware if the U.S. Department of Labor's Office of Federal Contract Compliance Programs (OFCCP) sends you an audit letter, and asks to see your AAP.
If you're asking yourself, "How do I know if I am a federal contractor?" then here are some typical signs that you are one.
Whether you're in direct contract with the government or work as a subcontractor under someone who has that connection, you need to check your agreements with your sales team or contracts department. You will typically find contractual language referring to some kind of affirmative action, Executive Order 11246, the Rehabilitation Act of 1973, or the Vietnam Era Veterans' Readjustment Assistance Act (VEVRAA).
If you get a notice from any client informing you that they are federal contractors.
If you get a request from a customer to see your AAP or an "audit letter" from the OFCCP.
In case you're a part of a large company or a parent organization that has contracts with the government.
Let us help you find the best contractors in your area. Try Kukun's Find a Contractor
Online resources to help you know if you're a federal contractor
Here are some government sources to help you find out whether you're a contractor or not:
Federal Procurement Data System (FPDS): You can enter your organization's name to get complete information about contracts, their dates, amount of money, contracting agency, type of contract, etc.
USASpending: This site allows you to search for information using employer name, Dun & Bradstreet number (DUNS), or contract number. The database will give you info on the contract amounts, dates, and more.
What are the federal contractor requirements?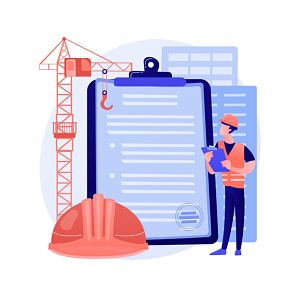 If your construction business or organization has a federal contract, a federal subcontract, or a federally assisted contract, in excess of $10,000, for a 12-month period — you may be subject to the civil rights requirements enforced by OFCCP.
Similarly, if you hold government bills of lading, serve as a depository of federal funds, or are an issuing and paying agent for U.S. savings bonds and notes — you will have to meet the requirements and laws set by the OFCCP.
The obligations vary depending on the dollar amount and the nature of the contract. For example, if the amount is in excess of $10,000, the contractor is subject to Executive Order 11246. If it's in excess of $15,000, they are subject to Section 503 of the Rehabilitation Act of 1973 (Section 503). And, if the amount is in excess of $100,000, the contractor is also subject to VEVRAA. Keep in mind that federally assisted construction contracts and subcontracts have to only adhere to Executive Order 11246.
Want to save money by getting the best rates on home insurance? You can use our new tool to compare rates from different companies and choose the best suited for you!
Read more: 4 Most important steps on how to become a contractor
What are the qualifications to get a federal contractor job?
The qualifications and skills of a federal contractor are the same as just another licensed contractor. That is to say, if you're an electrician having contracts with the federal government, you would still have to have the basic qualifications of an electrician.
Interestingly, the federal government ties up with contractors from almost every industry — be it real estate, cleaning, construction, or security.
Read more: What are the general contractor insurance requirements
Last thoughts
If you're a worker or part of an organization in business with the federal government or agency, you are a government contractor or subcontractor.
And if you know that you indeed are, you'll have to follow certain federal recruiting, hiring, and labor laws in order to remain under federal contracts or subcontracts.
Most of these laws include equal opportunity hiring, disability employment, and safety compliance — requirements that you wouldn't have issues following.
What is a federal contractor, and how do you become one?
was last modified:
October 7th, 2022
by
Recommended