Finance your next remodeling project!
Check the loan offers you qualify for.
Your credit score will not be affected
What is Remortgage?
To remortgage (known as refinancing in the USA) your current home is the process of paying off your current mortgage with the financial backing of a new mortgage, the property remains unchanged. The common reasons for remortgaging is to secure a more lucrative deal or if you are in great financial difficulty.
A lot of people may think that wanting to remortgage in a negative situation. It can save you a lot of money depending on your reasons for opting in. With a mortgage likely being the most expensive debt you commit to, it's important to make sure you're paying the best rates and reduce your personal risk.
Manchester Solicitors Firm Gorvins said: It is important to ensure re-mortgaging is cost-effective for your personal situation, for example, if the value of your outstanding mortgage is small, it is quite likely that the costs of re-mortgaging will cancel out any potential savings on offer.
At times, remortgaging can save people thousands of dollars each year but not for everyone. Everyone has a different offer and situation and making sure it benefits your mortgage is key. Here are the pros and cons of remortgaging.
Pros and Cons of Remortgaging
Pros:
Current Deal is about to End
The better mortgage rates like a fixed rate, tracker or discounted rate they only tend to last a short period of time, around two to five years. After the offer rate has expired you will be put onto a standard variable rate (SRV), it's likely that it will be higher than your previous rate and higher than the current offers around. If you are interested in looking for a better deal by remortgaging then start looking around 14 weeks before yours is due to end.
Receiving a Better Rate
If you are tied into a deal that isn't suiting your needs or has extra fees such as early repayment charges or exits fees considering better deals and what lenders elsewhere can offer you is a good idea. By the time, you make the transfer fees or any other fees you may not be saving too much, really consider all the cost before committing to remortgage.
The Value of Your Home Has Increased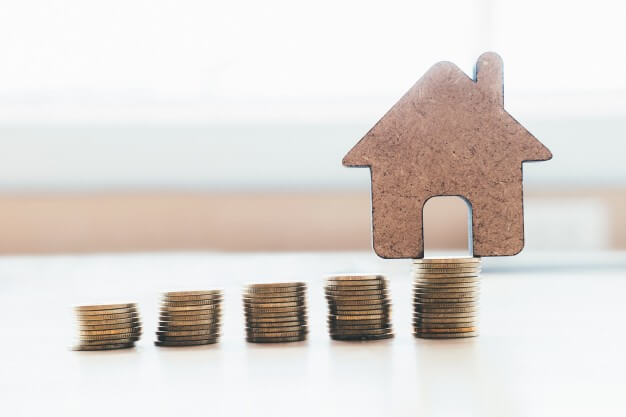 Background photo created by ijeab – www.freepik.com
Checking the maths is correct is essential, but if the value of your home has increased then you might be entitled to be put in a lower loan-to-value band, and eligible for lower rates.
Read more: How much spend preparing house for sale
Your Interest Rate Could Potentially Increase
Be wary of changing anything, if it's the bank's base rate that is predicted to increase this could affect your mortgage payments directly. However, if it's the rates that are changing for new customers it doesn't mean that yours will be going up.
You Want to Overpay
If you have inherited money or have a dramatic pay increase, and you want to pay extra, some deals don't include the option to overpay or include unreasonable charges to do so. Remortgaging will allow you to reduce your loan size and potentially get a cheaper rate. But again, compare this to the fees you may have to incur by leaving.
You Would Like to Borrow More
If your current lender has refused to loan you additional funds or isn't offering acceptable terms, remortgaging might enable you to raise the funds at a cheaper rate. Commonly the acceptable reasons to raise the money is for home improvements, buying a car or paying off other debts, but if they accept your reasons they may require proof that the funds have gone toward your previously mentioned reasons.
Getting a Flexible Mortgage
Everyone will have a different reason for it, such as job change, going back to education or traveling, but there are flexible mortgages for those who want to take payment holidays. It's never a free service though, so make sure you need the time off before committing to a flexible rate.
Read more: Mortgage loan types
Cons:
Your Mortgage Debt is Small
Averagely, if your loan falls below £50,000 if may not be worth switching. The fees to remortgage can be high and it means you lose out on the reason for switching. Some lenders won't even accept mortgages under £25,000. The lower you mortgage the worst the fees become that you'll need to pay.
Your Early Repayment Charge is Large
Sometimes, it's better to just wait until your incentive period is over, there would be no gain and high charges for those who want to pay early to get out. A better idea would be to ask your current lender if you can change deal and do some sort of product transfer. It's not likely that you'll receive the best current deal, but you might find its better than your current situation.
Circumstances Have Changed
Your financial position always can a chance of changing, whether it's due to unemployment or unexpected bills and you may not be able to pay for the current mortgage deal you opted in for. Since 2014 lenders rules have become stricter and they would need evidence of your financial strain. New lender may not be an option as you may not fit their criteria for a new offer, so staying with your current lender may be the only option.
The Value of Your Home Has Dropped
Originally you might have got a great offer on your home and mortgage, paying 10% up front and owing 90% of the home's value. If the value of your home has dropped and you owe a bigger portion back, you are a victim of evaporating equity. Sometimes making the repayments isn't enough and you have negative equity where the value of the debt is more than the home. The best option is to make overpayments and avoid paying extra fees whenever you can, sadly it may just be a case of waiting for the value in your area to increase again.
You Have Little Equity
Usually, if you borrowed more than 90% then you will struggle to find a better deal, currently there is a spike in mortgages at 95% so looking around wouldn't hurt, but it's likely that a better offer isn't available.
Credit Problems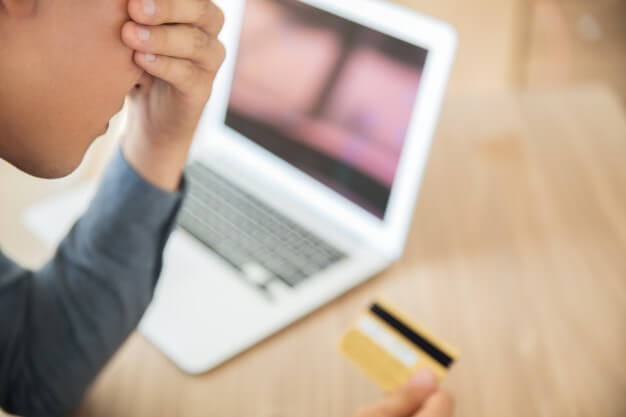 Business card photo created by katemangostar – www.freepik.com
The Financial Conduct Authority must verify that mortgages are affordable and that you can cope with the payment even if there is an increase in rates. If you have had credit problems since your mortgage then you may struggle to get a remortgaging option. The FCA wants to know a lot more about your outgoings and current situation. It only takes one missed payment of a bill of any sort to create a flag in your file.
So in case, your credit score is acting as a barrier, there's always help you can get from any of the best credit repair companies for 2018 to help you improve your score quickly and efficiently (so it doesn't come back to haunt you).
Your Current Deal Has a Good Rate
This is a great time to appreciate your current deal and keep things as they are. Likely the deal won't last forever and you'll need to research remortgaging options for a better deal in the future, just don't lose out on a current good deal too early.
Read more: 7 reasons why non-traditional mortgage financing might be for you
What Is Remortgage? Pros and Cons of Remortgaging You Should Know
was last modified:
August 13th, 2021
by