Disasters are never convenient, and a kitchen flood is no exception. A flooded kitchen can be physically, emotionally, and financially exhausting. Not only do you have to deal with the cleanup, but you also have to manage restoration, deal with insurance, and live without your kitchen until everything is made right again. Learn how to make the unfortunate process better for yourself and your home.
Your Initial Steps
If your kitchen is still flooding, your obvious first step is to stop the flow of water. This is easy if your kitchen is flooding because of a burst pipe. Look under your sink for your water valves. There should be two — one for hot water and one for cold. Turn both valves clockwise until they're tightly closed, being careful not to over-tighten the valves. You don't need any tools for this; your hands will do. Next, turn on your water faucets and run the water until it stops.
Move furniture to a dry room. If you can't move the furniture, protect the legs by wrapping aluminum foil around them.
Important: If you see sparks or smell gas, turn OFF the electricity to your kitchen. Leave your home immediately, and call 911.
Read more: What Are The Signs of a Broken Sewer Pipe?
Next: Get the Disaster Relief Company on Its Way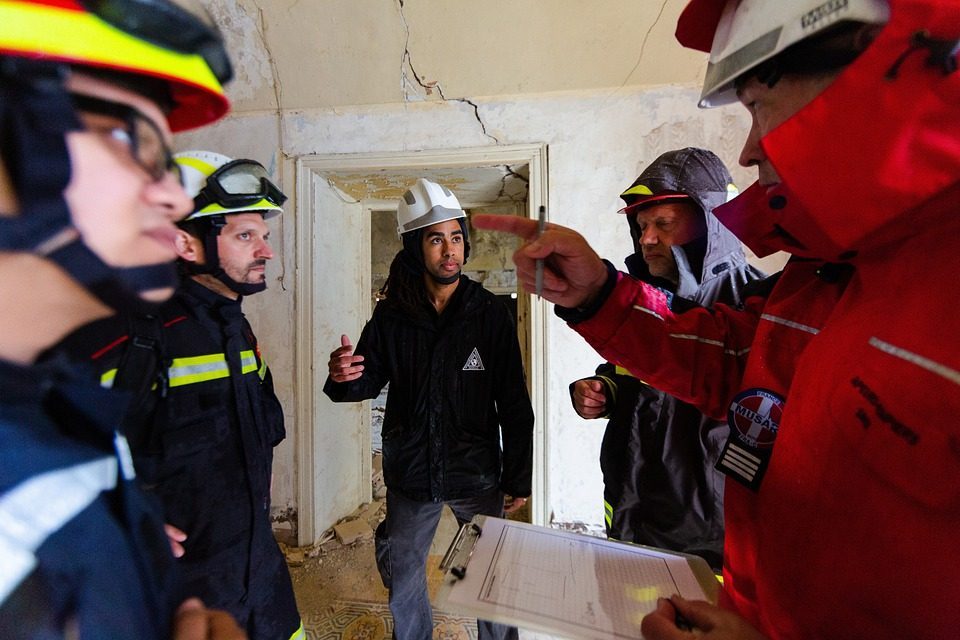 Most people think you should call your insurance company first, but this actually isn't the right order of things in a kitchen flood. In a home flood situation, time is of the essence. The longer the water sits in your kitchen, the more damage will occur. Calling a water damage restoration company right away will ensure further damage can be halted. Most disaster relief companies are available 24/7, and will hurry to your home to begin cleanup.
It's smart to use your own disaster relief company, rather than the one provided by your insurance company. A disaster relief company that is working with your insurance company will have both your interests and the insurance company's interests in mind, and this could result in a smaller payout to you.
Begin Documentation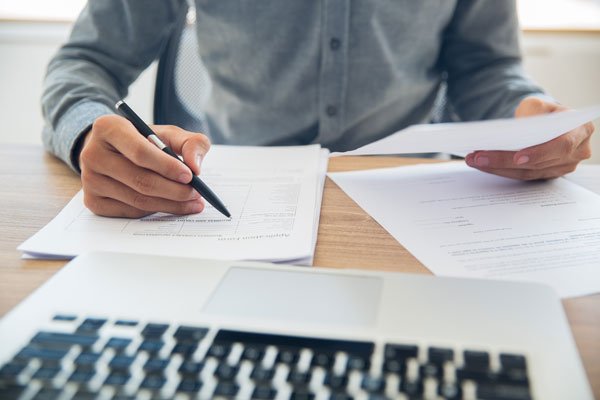 The disaster relief company will properly document the damage in your kitchen. You can also begin your own documentation. Take pictures of the scene and the items that are damaged, and take notes on everything. The disaster relief company will use their own notes and documentation, as well as yours, to help negotiate with your insurance company for your claim.
Read more: Apartment Flooded? Here's What You Need To Do.
Clean-Up Time — Proceed with Professional Help
Water damage is always best left to the professionals. Water is sneaky and can get into cracks and crevices you aren't even aware of. And once it's there, it can contribute to rot, mold, and other damage. Plus, cleaning up the damage yourself may compromise the documentation of the disaster relief company, resulting in issues with your insurance claim.
A WTR-Certified disaster relief company will follow the proper scientific procedures to clean up your water damage, will use the proper equipment, and will even look for the chance of future damage that can't currently be seen.
Read more: Flood sensor
Now It's Time to Call Your Insurance Provider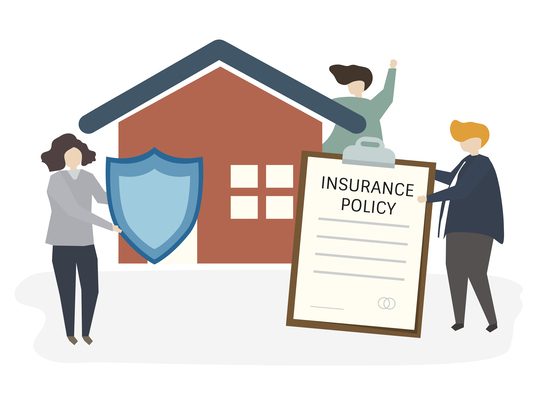 After you've ensured you aren't in any immediate danger and you have the disaster relief company on their way, it's time to call your insurance provider. While this shouldn't be your first call, it should happen very soon after the flood. Waiting too long could damage the outcome of your claim.
Have a conversation about what they will cover, extra costs, and more. Tell them about the disaster relief company (and again, don't be pressured to use the insurance company's preferred provider).
Tip: If you're reading this article before a kitchen flood, this is a good time to check your insurance coverage. Are you covered for a flood that originates from inside your home?
Read more: Insurance claim water damage kitchen
Handle Negotiations
An adjuster from the insurance company will arrive to assess the damage in your home. However, it could take from 48 hours to two weeks for this to happen. That is far too long to let cleanup wait. Make sure your disaster relief company is on top of the cleanup, and just as importantly, make sure you stay in contact with your insurance company about what the disaster relief company is doing.
Begin Restoration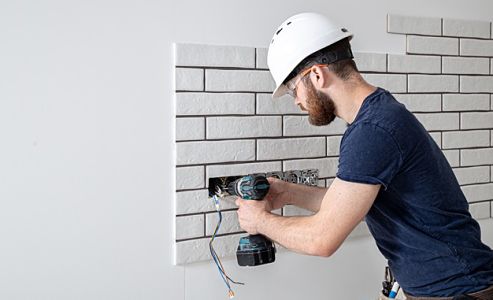 Your budget and your insurance claim will determine how much you can do to restore your kitchen. Some people take this opportunity to update or remodel their kitchen, adding some of their own money to the insurance money they receive. Your disaster relief company may be able to do the restoration process for you.
A flooded kitchen can seem like the end of the world at first, but when you choose the right disaster relief company and stay on top of details, you can get through the process — from damage control to restoration.
READ MORE: Fire Damage Restoration Process For a House
What You Should Do For A Flooded Kitchen
was last modified:
October 14th, 2022
by
Recommended