What's The Best Time of Year to Replace Your HVAC System
Heating and air conditioning systems, like everything else, need to be replaced after a while. The average durability of a domestic HVAC system is around 12-15 years. So it is only natural that the effects of wear and tear take their toll on the system. But what's the best time of the year to replace your HVAC system? Let's begin with how to recognize it's time to retire your old HVAC system before we answer that question.
When Is It Time to Replace Your HVAC Unit?
If your HVAC system has been around more than 12 years, or if it was installed before 2010. This is because older systems use hazardous gas CFC as a refrigerant.
If your air conditioner operates at an energy efficiency level of below 13 SEER (Seasonal Energy Efficiency Level). Most older systems operate at 10 SEER or below. An older system means your monthly electricity bills are between 16% to 30% higher than they ought to be.
If your current HVAC system keeps breaking down and needs constant maintenance.
You keep hearing rattling noises in your vents, and experience dust leakages frequently.
Your home just isn't heating up or cooling the way it should.
When Is the Best Time of Year to Get a New HVAC System?
To put it simply, the off-season is the best time to replace your home's heating and cooling system. By off-season, we mean spring and fall. More specifically, the off-season is from the last week of September to mid-November, and again from the first week of March to mid-May.
Replacing your HVAC system during these times of the year is a sure-shot way to save money and get excellent service while you're at it.
Pre-empting your HVAC replacement without waiting for a total breakdown will also see you ride through the seasons when we use these systems the most without breaking a sweat.
Why is Off-Season Better?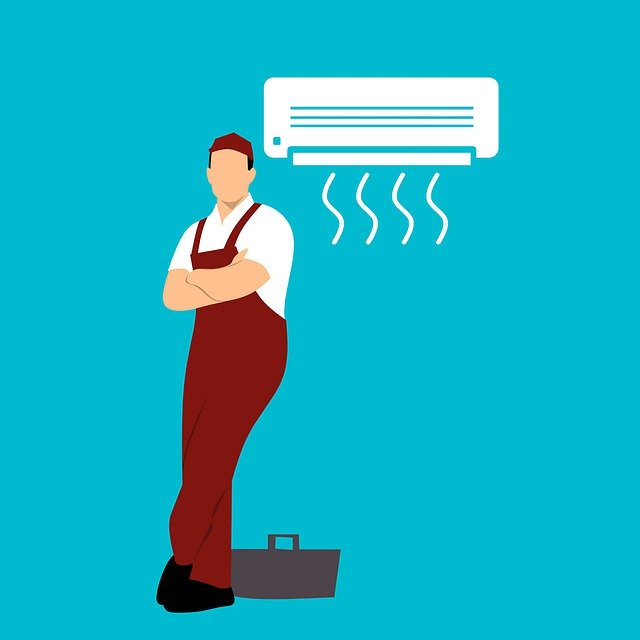 There are multiple reasons why mid-fall and late spring are the best time for getting your new HVAC system installed. Let's take a quick look at some of them.
1. Availability
The summer and winter months are peak seasons for HVAC contractors. That is when they are most busy maintaining, repairing, and replacing HVAC units everywhere. So much so that they are booked out weeks in advance.
This means that you will almost certainly not be able to get a contractor to come to replace your system when you want it. Waiting can be a major irritant, especially if your existing HVAC system is performing less than optimally.
On the other hand, contractors wait for jobs installing HVAC systems during the off-season. You will be able to get the job done at a time that is most convenient for your schedule.
2. Cost
HVAC companies work at full capacity during peak season, and finding a contractor when you want to is almost always out of the question. This makes you jump at the first contractor who's available to work on your system. The problem with this is that it does not put you in a position to negotiate how much you pay for the services. You may end up spending a large chunk of change just to get the job done.
On the other hand, you will have contractors queuing up to install your HVAC system during the off-season. You can get multiple quotes and choose the one that works best for you.
Not only that, in a bid to get positive reviews as well as keep busy during the off-season, but both HVAC manufacturers and contractors also offer great deals and discounts during off-seasons.
Let us help you find the best contractors in your area. Try Kukun's Find a Pro
3. Precaution
Our HVAC systems are pushed to their limits during peak summers and winters. Imagine your air conditioner starts leaking refrigerant in the middle of June! There's only so much your ceiling fans can do. Or imagine your heating pump stops working just before Christmas. How many weeks do you think you can survive on your less efficient heating strips? And imagine the utility bills you will have to pay using an ineffective HVAC system.
Take precautions and get your HVAC systems replaced during the spring or fall when the weather is at its most pleasant and prices are at their lowest.
The Time is Now!
The off-season is upon us as we speak, and now is a great time to buy a new HVAC system. Use the opportunity to get some great discounts on both products and labor costs. Add to that the fact that newer HVAC systems are a lot more energy-efficient, and you're looking at definite savings on your energy bills this winter. Your brand new HVAC system will keep your family and you warm and cozy through the holiday season.
What's The Best Time of Year to Replace Your HVAC System
was last modified:
December 7th, 2021
by
Recommended