It is believed that on average, we open and shut our residential garage doors a staggering 1,500 times a year. Now, obviously, with that kind of heavy usage, wear and tear to the door's moving parts is definitely expected.
However, what should you do when you start noticing problems with your garage door system? A common conundrum faced by homeowners is whether they ought to repair or replace the doors. Garage doors tend to last a really long time, boasting of a lifespan of between 20 and 30 years, just as long as they get proper maintenance.
In this educational blog post, we're going to help you recognize when it is time to replace your garage doors.
Factors that affect the longevity of garage doors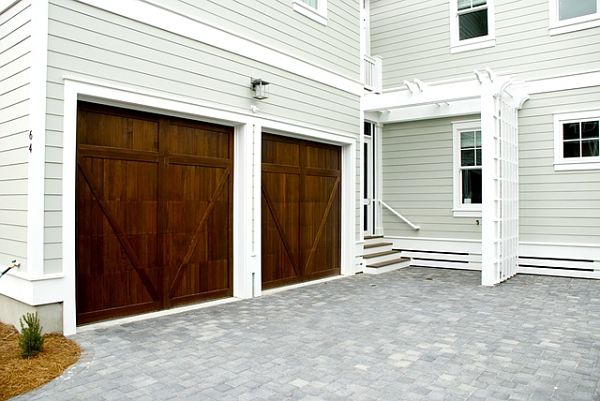 As we mentioned earlier, garage doors tend to last as many as 30 years if taken care of well. Let's begin by taking a look at the different factors that could affect how long your garage door lasts you.
Construction and installation quality
If the garage door itself has been made out of substandard materials, or if the garage door installer has not done a good enough job while installing the door for you, the life expectancy of the door will reduce. This is why it is advisable to always call a professional trained by the manufacturer for installation and to buy your doors from a reputed manufacturer.
Get the best estimate for your garage door replacement by using our estimate tool.
Regular inspection
It is advisable to schedule an annual inspection with a trained professional from the garage door manufacturer so that you know what parts may be damaged and need to be replaced before it is too late. This will ensure your door lasts for decades.
Regular maintenance
Regular garage door maintenance, including simple things like periodic lubrication and cleaning the door with a mild detergent, all go a long way in increasing the longevity of your garage door.
Choosing the correct door material
It is important to choose a garage door made of a material that can withstand local weather conditions. For example, if you live in a place that experiences heavy rainfall, choosing a wooden garage door may not be a good idea since the wood is liable to warp.
Similarly, vinyl garage doors are easily damaged by UV rays, so that should not be a choice if you live in a very sunny place.
Signs you need to replace your garage door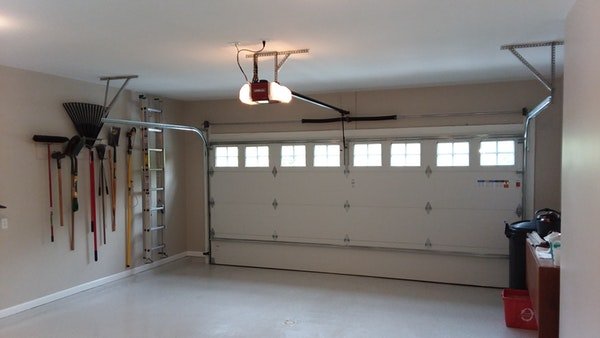 As with everything else, even garage doors need some extra care as they get older. Here are some signs that you may need to get your garage door replaced.
There is considerable wear and tear
Considering the frequency with which we use garage doors, some parts face more wear and tear than others. Here are some signs that the wear and tear have been tremendous.
The overhead door torsion springs and lifting cable can wear out because of constantly holding up the weight of the door. Eventually, this could lead to broken springs, causing the door to drop suddenly.
Excessive inclement weather, such as strong winds, snowfall, rain, and UV rays can cause the garage doors to discolor, warp and rust.
It isn't uncommon for garage doors to get dented. Kids could ram their toys into them repeatedly. You might have bumped your car into the door accidentally. Either way, a dented garage door is unlikely to function properly and may need to be replaced.
Your door isn't functioning properly
You know your garage door is alright just as long as it opens and closes smoothly. If your door isn't functioning properly, here are some of the possible reasons.
An old or malfunctioning garage door opener can lead to all sorts of trouble. For example, if the door doesn't reverse when there is a person or object obstructing the way, it could lead to injuries.
Then, there is the fact that your home's safety may be compromised as well since a door opener that isn't working properly makes it easier for break-ins.
Not only will a new garage door opener handle all these issues, you will also have a more silent and efficient garage door.
Another reason could be that your remote has simply run out of batteries. The simple solution for this is to replace the remote batteries. However, it could also be that the door motor unit has burned out, in which case you will need to invest in a new motor unit.
Your garage door will not function properly if the photo eye is misaligned or damaged. While a misaligned photo eye can be realigned easily, you will need to replace the sensors if they are damaged.
Read more: Why won't my garage door close
Your energy bills are rising
Your garage door is supposed to do more than just secure your garage. It is also meant to provide insulation to that portion of your home, ensuring the HVAC system needs to work less hard to maintain indoor temperatures.
If you see your energy bills rising, the culprit could well be a faulty garage door. A garage door that is damaged. Then it won't shut completely or that remains open is sure to drive up your energy bills. It would be prudent of you to get a new door.
Read more: Garage door opening by itself
Garage door replacement costs and options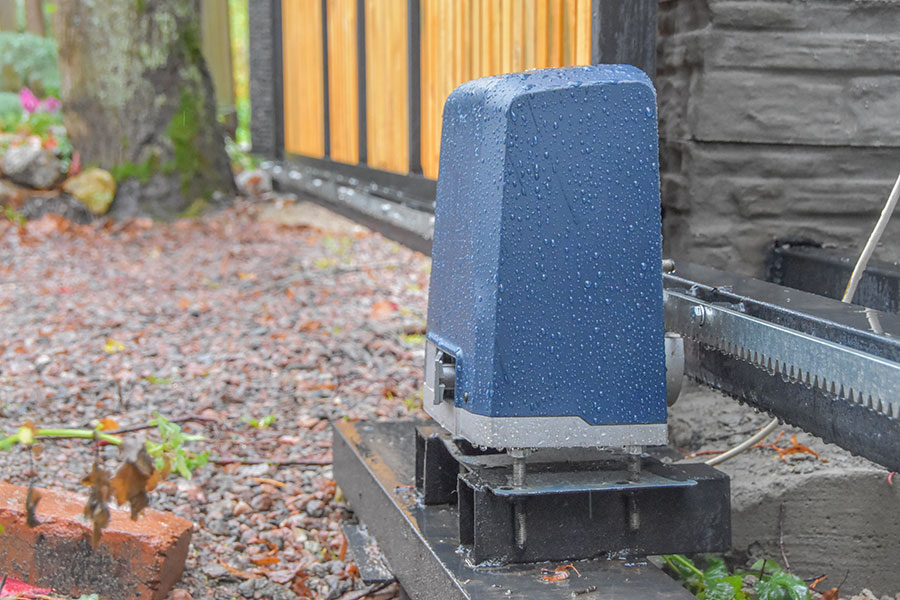 The average cost of replacing a garage door is $1,200, with the cheapest doors costing as little as $250 and the most expensive ones costing thousands of dollars. So while cost-effective choices do exist, here are some of the factors that affect the final price.
The material the door is made out of affects the overall price of the door. For example, vinyl and fiberglass doors tend to be more expensive than those made of materials like steel or wood.
Adding extra insulation to the garage door will increase the overall cost of the installation.
The number of parts that need to be replaced also affects the overall cost. If you can reuse some marts from your old door, you could save some money.
Labor costs could vary from $200 to more than $500, depending on where you live and the type of door.
The type of garage you have will affect the cost of the replacement as well. For example, a two-car garage door will cost more than a single-car garage door.
Read more: Garage liability insurance
The importance of regular maintenance
The key to ensuring your garage lasts you as many as 30 years is regular maintenance. Taking care of minor repairs and replacing parts as soon as you notice the damage is sure to save you a lot of money and give you peace of mind in the long run.
Maintenance 101: When is it time to replace garage doors?
was last modified:
March 15th, 2023
by
Recommended