When will housing prices drop? Here's what experts predict
The rising home prices, despite higher mortgage rates, have perplexed homebuyers, real estate experts, and property investors. And, the numbers in the U.S. housing market continue to go upward. Everyone wants to know, when will housing prices drop. 
We will endeavor, through this blog, to provide some vital housing market predictions for this year, and try to figure out when will housing prices drop.
According to the National Association of Realtors (NAR), the median home sales price has jumped every month this year – with home costs up by a whopping 45 percent since the beginning of the coronavirus pandemic.
This has taken a serious toll on home shoppers. Many home sellers are getting multiple offers while frantic homebuyers are paying more than the asking price due to the rapid home price growth.
What's more, mortgage loan applications have been the lowest in the past 22 years – a fact substantiated by the Mortgage Bankers Association (MBA).
So, when will housing prices drop? Well, real estate experts do not predict widespread price drops anytime soon. The main reason is that the housing inventory is still constrained as there has been no significant increase in newer constructions and the home buyers who had benefited from low mortgage interest rates during the pandemic are unlikely to sell their properties in the near future.
What are the existing home sale prices?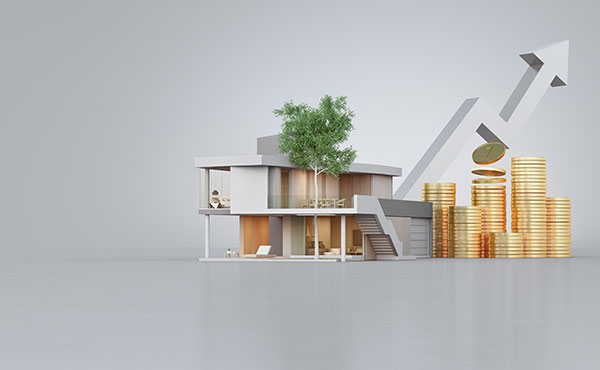 For a long time now, housing experts have been making predictions that the hot housing market would eventually cool. They say, what goes up will come down. Home prices have risen at a far quicker rate than incomes. Especially in areas such as metro cities of Florida, California, Phoenix, and Utah. As a result, mortgage rates have doubled since August 2021 – resulting in a significant drop in buyer interest. Once that happens beyond a point, there will be a decrease in housing demand. The potential home buyer would rather rent a house than buy one.
How much house can one afford?
What kind of house you can afford will depend on how much money you earn, your household expenses, and how much debt you carry each month. When it comes to home affordability, one rule of thumb that most financial experts recommend is the 28/36 percent rule. Ideally, you should spend less than 28 percent of your gross monthly income and less than 36 percent on your total debt amount.
What do real estate experts say about the rising house prices?
The realtors, housing economists, loan lenders, and real estate experts do not want another boom and bust of the 2005 to 2007 period. They agree that prices are accelerating at a worrisome pace. Such a skyrocketing home price appreciation will not be sustainable.
According to Doug Duncan, chief economist at Fannie Mae, this type of instability in the housing market is a recipe for disaster. The imbalance between housing supply and demand will create a disconnect between the buyer and the seller. 
When will housing prices drop?
Economists and financial analysts feel that the prices will drop, cooling down the market a bit. However, there won't be a sharp drop in pricing anytime soon.
In fact, Bankrate's chief financial analyst Greg McBride believes that there may be a price plateau rather than a sharp fall in the future.
Other leading economists too are expecting a modest decline in home prices. Matthew Pointon, the senior property economist at Capital Economics, predicts home prices falling at the rate of approximately 5 percent by mid-2023, primarily due to the rising mortgage rates. He believes that there will be a slowdown rather than a total crash in the housing market.
Goldman Sachs analysts published a study whereby the bank predicts that activity in the US housing market will be down by the end of 2022. There will be a price decline in new home sales (22%), existing home sales (17%), and housing GDP (8.9%).
Will the housing market crash?
The U.S. housing market has seen this kind of turbulence back in 2005 to 2007 when the home values crashed and the real estate bubble burst – plummeting the global economy into the Great Recession.
Today, the unhealthy housing boom is being threatened by increasing mortgage rates and a potential recession. But, there are good reasons to believe that there won't be a crash like that seen in the past.
And, we will delve into the reasons below.
This time around, the foundations of the housing market look far more stable.
Fortunately, the market will not crash. The low inventory of houses, lack of new-construction housing, many new creditworthy buyers, and strict credit lending standards will not let that happen.
Why will the housing market not crash?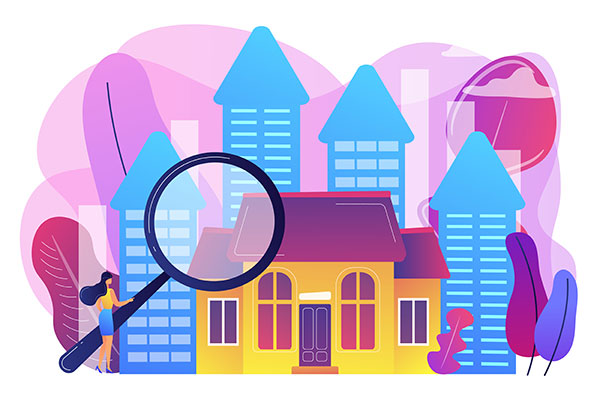 Despite this unhealthy home price increase, there are reasons to believe that there won't be a market crash. Here are some of them.
Low housing inventories
According to the NAR, the supply of homes for sale is dwindling. In February this year, it went as low as 2.0-month supply. In such a scenario, homebuyers have little choice but to bid up the sale prices. The supply-and-demand equation won't allow a total price crash.
Slower constructions
Homebuilders are not able to meet the growing housing demand. It has become too expensive to buy land. What's more, getting regulatory approvals also takes time. Therefore, matching the pace of the demand is almost impossible.
If there are more available homes on the market in the future and more homeowners decide to sell, the supply and demand equation may become balanced. But, that is still not on the horizon.
The surge of new homebuyers
Thanks to the demographic trends, there are now new buyers, demanding newer homes. For example, the Millennials are in their prime home-buying years. Hispanics too are a growing demographic that's keen on homeownership.
Strict money-lending eligibility
Lending standards are strict today. A borrower needs to have a good credit score, a credit history, or a huge down payment amount. The year 2021 saw the typical credit score for mortgage borrowers around 786. As long as there are tough lending standards, there won't be a crash.
Muted foreclosure activity
Today, thankfully, there are not many foreclosures flooding the housing market, as seen in the housing bubble burst of the past. Most homeowners today have good home equity – ensuring them comfortable homeownership and access to the best home equity loans. 
Last thoughts
Experts agree that home costs are pushing the bounds of affordability. However, the coming years may see a modest decline in home values. But, it won't be a freefall. Rather a plateau-like situation.
Having said that, the best homebuying strategy is to factor in your budget, preferences, and needs – and not necessarily time buying a house according to the market predictions. If you find a house and a neighborhood you love, and it also fits your home-buying budget, then it's best to buy a home at the earliest opportunity.
When will housing prices drop? Here's what experts predict
was last modified:
September 29th, 2022
by
Recommended