Buying a house? Understand why are housing costs so high
Buying a home is a significant milestone in your life. It's perhaps your most expensive investment – financially as well as emotionally. You save up for a down payment for years to buy your dream house. But, as you get ready to invest your hard-earned money or take a loan, the house prices go up. And, you're left wondering, "why are housing costs so high?
Here, we'll explore the various reasons why the real estate market is so hot right now, and why buying a house is not as easy as it was a few years ago.
Over the past few decades, the average house prices have risen considerably. In fact, real estate prices have risen by an astounding 15% over the past year alone – much to the disappointment of potential home buyers. The American dream of owning a house has become more distant than it was ever before.
There are several factors that contribute to increased home prices. We'll discuss all of them here.
Home prices and growth rate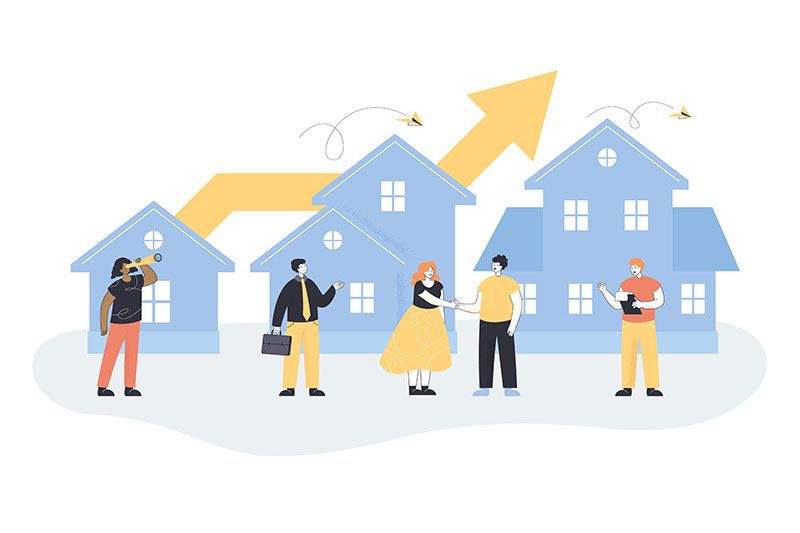 Let's go back a little in history to understand the real estate market. The 1940s witnessed the highest growth in house prices then – by almost 43%. In the 1980s, this growth rate slowed a little bit with just an 8% increase while after the Great Recession of the early 2000s, house values decreased by 12% and provided relatively more affordable housing.
However, since then, house prices have gone up year over year. The average cost to construct a house in 2021 was approximately $298,432. The total cost ranged between $154,000 and $477,00.
The year 2022 saw potential homebuyers struggling due to the inflation of home prices. Today, a single-family home costs more than $266,000!
What do real estate experts predict?
If you're wondering if the prices will drop, then there's some respite for you. Experts believe that what goes up must come down. As it is, the current growth rate isn't sustainable. They predict that homebuyers will begin pushing back offers on apartments and properties because they'll not be able to afford the sky-high prices. As a result, the demand for homes will decrease, with most householders opting to rent rather than buy a property.
Furthermore, as per Fortune's predictions, the Federal Reserve may raise the mortgage rates as a way to deal with property value inflation. However, this may end up eliminating a few homebuyers altogether.
This price increase has become worrisome because the average income hasn't increased significantly to match it. In fact, it's become difficult for a prospective homebuyer to keep pace with the increase in property prices.
The outbreak of the COVID-19 pandemic has further resulted in a financial crisis. However, despite the pandemic house prices are still increasing. So, why are housing costs so high today? Let's look at the most common reasons behind the growth rate.
Low-interest rates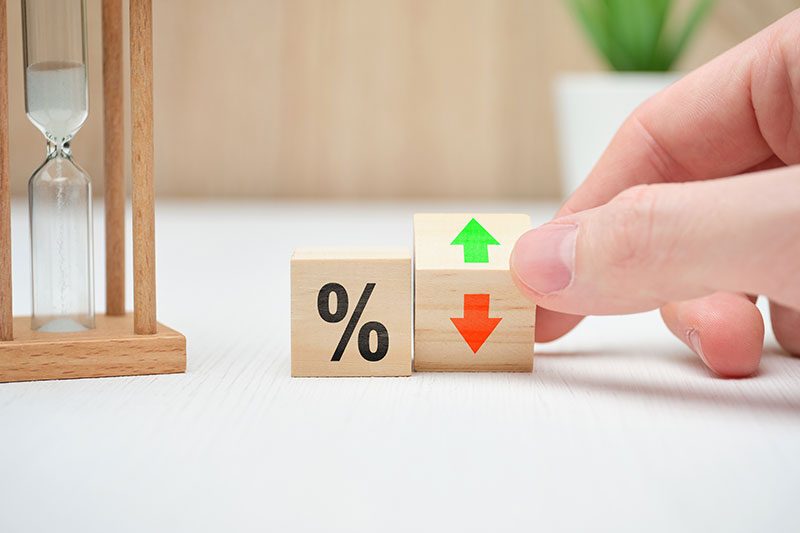 Although a reduced interest rate may seem great, if it persists for an extended period of time, the cost of financing a property reduces significantly. Because of the lower expenses, even those with low incomes can buy a property.
As a result, there are more people ready to buy a home, which ultimately results in a shortage of available houses. And soon enough, there's a housing crisis where there are not enough houses to meet the demand, and the housing market gets drained – resulting in increased housing costs.
Increase in the building costs
The inflation in building costs, construction, and building materials is another significant factor that contributes to the rise in house prices. Additionally, not all building materials are produced in the US, which necessitates their import. The price of importing building materials is also influenced by trade agreements between the US and other countries as well as political changes in those nations.
Prices are substantially higher due to tariffs imposed on imported materials.
Another reason is that in recent times, the labor cost has also gone up considerably. So, you can see how this vicious cycle is responsible for making housing costs so high.
Demographic changes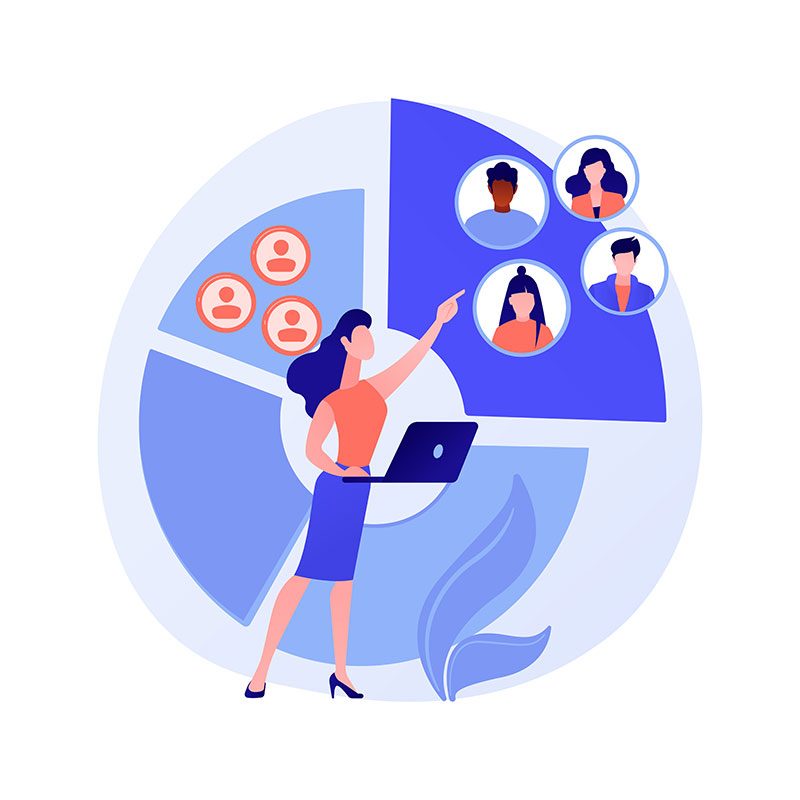 A country's population may alter depending on factors such as the average life expectancy, birth rates, family structures, and the average age. With more millennials keen to buy a home, there has been a spike in housing costs. The bottom line is that there's a large discrepancy in the supply and demand of houses.
Strict zoning regulations
Oftentimes, the zoning laws and regulations regarding buying a house can be very tight in a state. Zoning regulations are local or municipal laws and rules about properties, neighborhood growth, and allowance requirements.
Stricter laws and regulations may make the housing prices high in certain areas as these may not allow for the complete development of properties.
Land price augmentations
The cost of purchasing open land in the United States has increased as the population has increased. Even though there is no lack of land in the U.S., land prices have skyrocketed.
Read more: Questions when buying a new home
Coronavirus pandemic
As the world was in financial distress due to the COVID-19 outbreak, home ownership became a little tougher. Moreover, there has been a shortage of homes. In fact, between 2010 and 2019, there has hardly been any new construction.
During the pandemic, with more and more people working from home, there's been a greater need for space. Therefore, housing demand has significantly increased.
Another outcome of the pandemic was that the mortgage rate reached a record low. As a result, the cost of borrowing money to buy homes dropped. Today, many mortgage lenders are willing to lend money even to those with a bad credit score.
Read more: Why are apartments so expensive
Key takeaways
So, why are the houses so expensive?
Many factors play a role in making homes expensive. The most obvious one is that the demand is much higher than the housing supply. The housing market has become overflooded with potential buyers and an insufficient number of properties. As a result, homebuyers and real estate agents are pushing up their prices as buyers bid against each other to buy the limited homes for sale.
Here are the main takeaways when it comes to analyzing the real estate market:
The increase in the average salary hasn't been enough to match the rising housing prices in the U.S.
One of the reasons building costs increased is the higher import tariffs
With more people willing to buy homes, thanks to the lower interest rates and mortgage payments, the demand for newer properties has also increased.
The housing demand is much higher than the rate of supply.
Read more: How long is option period
Buying a house? Understand why are housing costs so high
was last modified:
December 7th, 2022
by
Recommended