Why are split-level homes harder to sell?
Those of us living in split-level homes know exactly why we love the layout. The separate floors and living spaces allow for large families to live comfortably without unwanted proximity. And unlike a single-story home or even a raised ranch-style home, you have oodles of yard space left once the home is built.
It is no wonder, then, that a split-level house is very sought after by young roommates and by multi-generational families that still dwell together. However, there is a stigma, especially in some parts of the country, that makes selling a split-level home harder than it is selling a ground-level family home. 
If you're trying to sell a split-level home, we'll explain why it is harder to sell, and give you some handy tips to help make selling the home easier.
Why are split-level homes harder to sell?
Visual appeal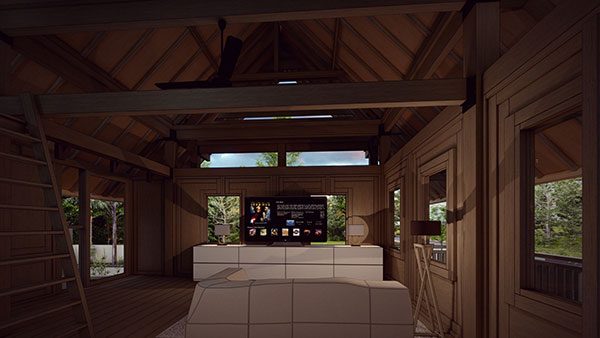 No matter what type of split-level home you have, whether it is a standard slit, side split, back split, or a stacked split, the style is reminiscent of the disco era. 
Whale split-level homes were all the rage in the 1950s and 1960s, but they fell out of favor quickly in the 1970s, when people shifted their preferences to two-story and ranch-style of homes. 
The outdated styling is equated with a lack of curb appeal, drawing away prospective buyers from this style of the house.
Stairs can be cumbersome
Most split-level homes are either bi-level or tri-level homes. Bi-level homes are characterized by a short flight of stairs that leads to the front door, living room, kitchen, dining room, and maybe bedrooms, while another flight of stairs leads down towards the basement, where it generally features more bedrooms, bathrooms, and other living areas.
Tri-level split homes feature the living room, kitchen, and dining room on the main floor, with a set of stairs leading to the upper level, where the bedrooms usually are. 
The common feature in both these layouts is the stairs, which a lot of people, especially the old and those with disabilities, find cumbersome. Even families with young children prefer homes without staggered floors since stairs can be a hazard for the kids. 
Another reason why people find stairs off-putting in this setting is because split-level homes have stairs leading up to the door.  This leaves you with a very crowded foyer, giving you very little space to greet people as they come in or out, make space for footwear, or even consider adding a mudroom.
Not enough natural lighting
The layout and architecture of split-level homes often do not feature enough natural lighting and ventilation. In fact, some homes feature only one window per room, without any windows on the sides of the homes.
Most people buying a house nowadays prefer home designs that feature open floor plans, since they have fewer walls as well as more and larger windows, allowing plenty of natural light and fresh air into the home.
The square footage doesn't add up
Square footage on a split-level home is calculated differently from other types of homes in some parts of the country. This is because any square footage that is below ground level is considered below grade, and is rated at 50% of ground level living spaces.
What this means is that if a ranch-style home and a split-level home have the same square footage in the same neighborhood, the ranch-style home will have a higher appraised value, since the lower level of the split-level home will be appraised at only half the value.
While this may make it more affordable to buy, a lot of prospective customers shy away from these properties because selling them at a later time may not fetch them a decent price.
Tips to help sell your split-level home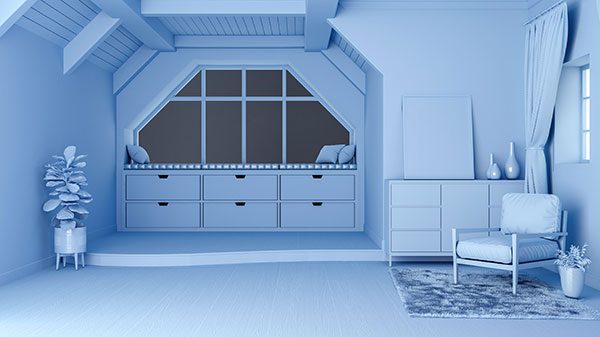 Now that we've discussed why people find it difficult to sell split-level homes, let's discuss how to make selling the home easier.
Consider a renovation
If you have the money, it is worth your while to consider a renovation. While renovating kitchens and bathrooms does pay off, what you ought to see if you can do is convert the main floor of your home into an open floor plan.
While not much can be done about the floor that has the bedrooms while remodeling a split-level home, consult an architect and see if you can open up the floor that houses the living room, dining room, and kitchen.
Get smart with staging
There's a lot that has been written and said about how to stage a home to help with a sale. However, the priorities of people have changed over the last two years thanks to the global Covid pandemic.
Now, one of the most sought-after features that home buyers look for is a comfortable home office. Take advantage of this trend while staging your home, and convert one of the rooms in the house into a home office. It is sure to attract a lot of attention and make it easier to convince people to buy your home.
Leverage the outdoors
As we discussed earlier, the layout of split-level homes allows for larger outdoor spaces, sometimes, even better views. Leverage on this advantage, and consider adding a porch or an outdoor deck.
Also, make sure your landscaping is on point because the outside of your home is the first thing prospective buyers will see when they come to your home. A well-manicured lawn, trimmed trees, and bushes as well as colorful flowers in planters will go a long way in creating the right impression.
Sometimes, all it takes is just a little patience
Every home has its pros and cons, so do not feel disheartened if your split-level home is taking longer than usual to sell even after you've done everything right. Very often, it is worth the wait until the right buyer comes along, someone who sees the beauty and functionality of your home and is willing to pay top dollar for it.
Why are split-level homes harder to sell?
was last modified:
August 17th, 2022
by
Recommended