Selecting flooring is more than just mere colors especially when it comes to your favorite corner, and that's kitchen. Do you wish to reinvent your kitchen with new style and flooring? If yes, then we have a list of tips to help you out in selecting perfect wooden flooring for your kitchen.
There are many options available for the flooring. However, the one that is always on demand is the wooden flooring! It has its rewards and serves the quality of experience in the kitchen.
Why wooden flooring?
Wooden Flooring offers you warmth on cold days and on a bright sunny day it gives you coolness. Primarily, there are two types of wood floors – solid wood floors and engineered wood floors. There are a large number of wood species options available. Some of the popular ones are reclaimed oak flooring, pine floorboards, parquet flooring, hickory etc. Either way, wooden flooring is bound to make your kitchen look sleek and stylish.
Here are the reasons why you should choose wooden flooring for your kitchen. Go ahead and check them out!
Read more: Best wood flooring options
1. Comfort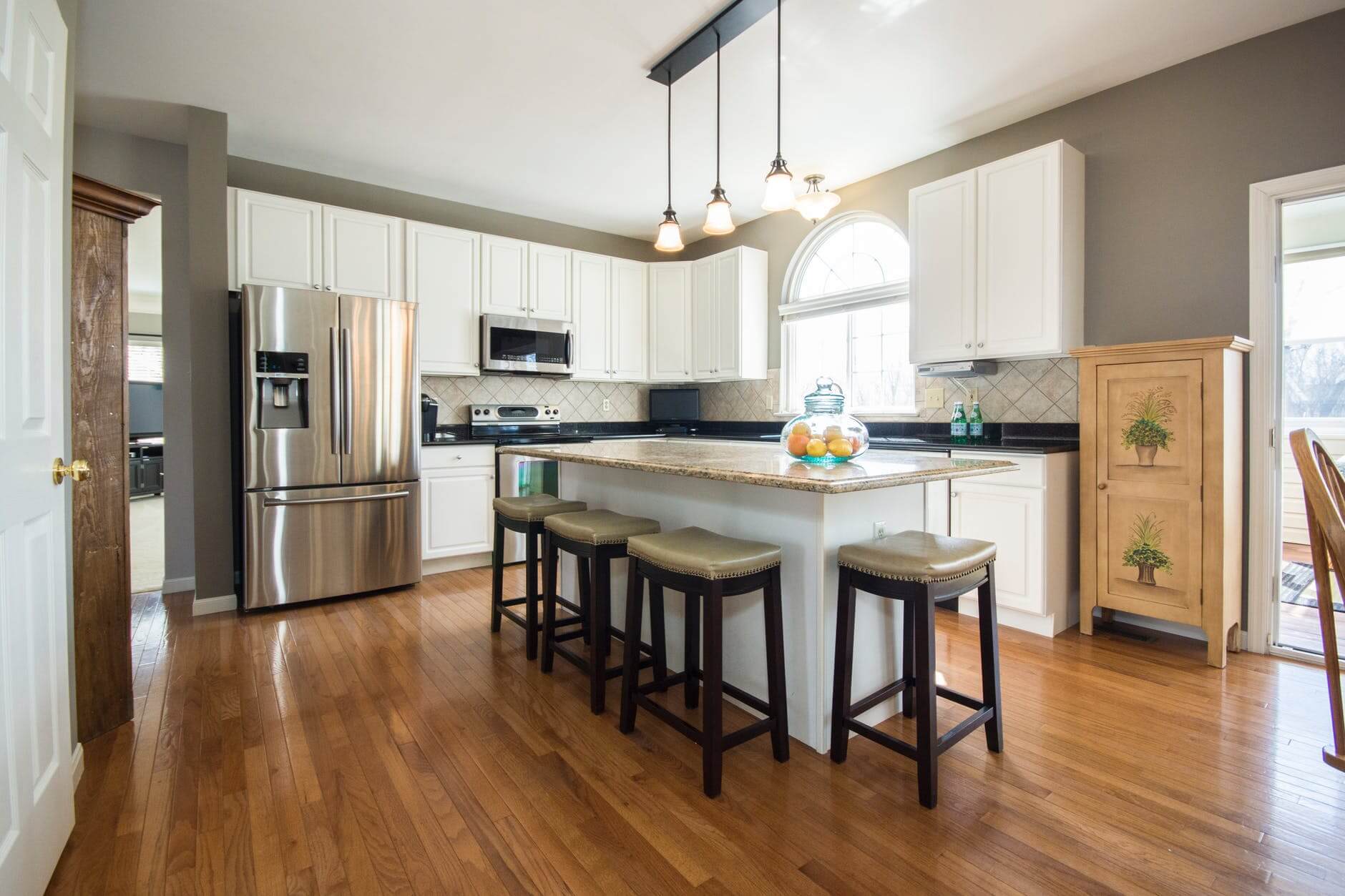 You might be living with your elderly parents or you might be spending a lot of time by standing or walking in the kitchen while cooking for your family, guests or friends. Standing on the floor for a prolonged period would harm to your joints and feet. Wooden floors are a better choice over tiles and ceramic as they are softer and are not as cold underfoot.
2. Ease in cleaning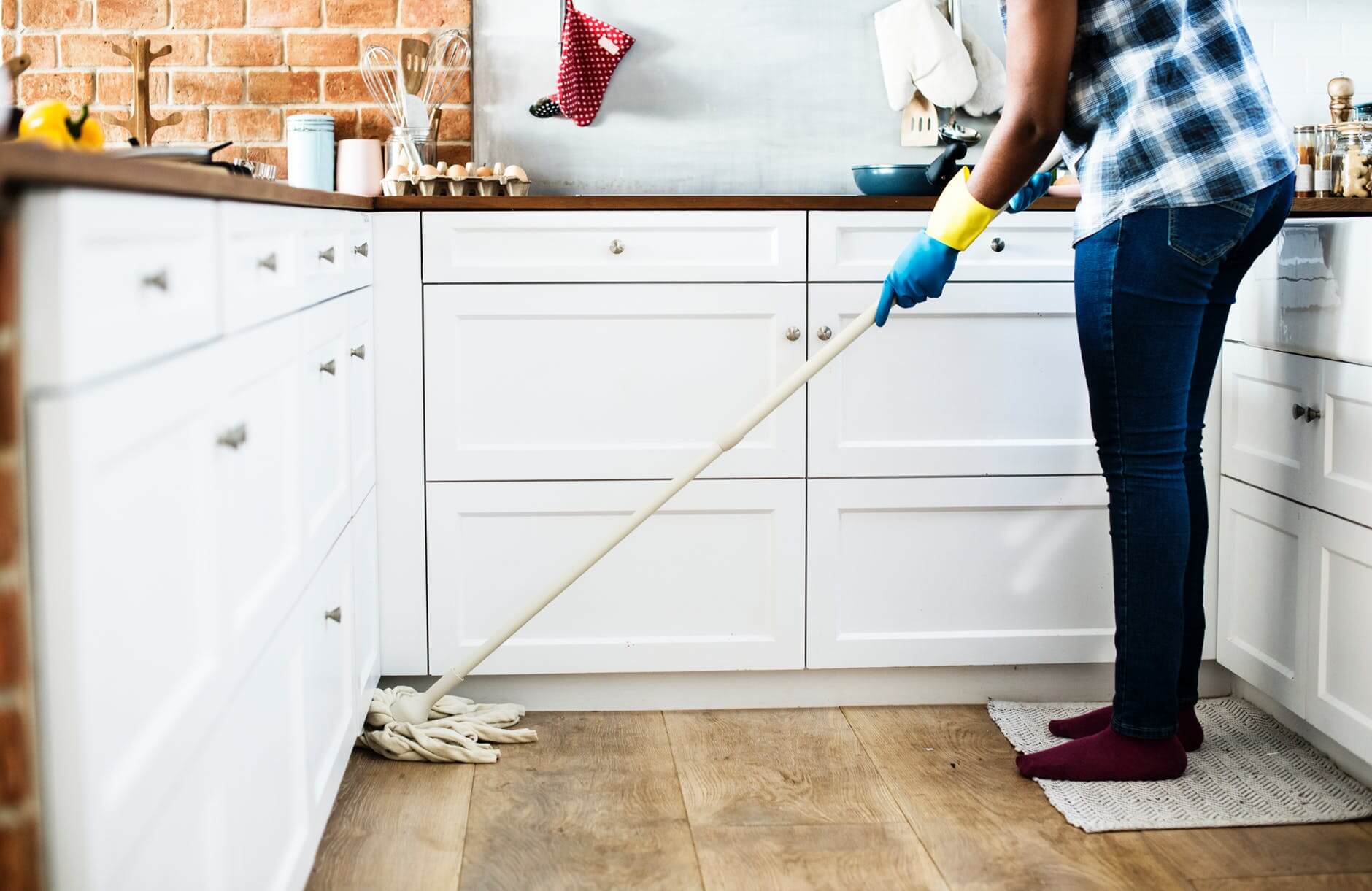 House photo created by rawpixel.com – www.freepik.com
The kitchen is the space of your home where much mess is created. To clean it regularly, you need ample of time that we don't have. Moreover, of course, nobody wishes to do that chore all day. That's why wooden flooring is a suitable option as it is convenient to maintain and clean. Even if you spill a drink, all you need is to wipe it. Furthermore, wood flooring is stain resistant.
3. Enhances the look
Wood floors add elegance and warmth to your kitchen. They help you make a great first impression. When selecting your kitchen flooring, you can either coordinate the flooring with the cabinets and countertops with contrasting color or blend modern, rustic, contemporary interior together to create a luxurious kitchen.
If you want the flooring to be the focal point of your kitchen, keep the theme subtle and flooring to a darker tone. You will also have to think patterns, textures, colors, and other variety of things.
4. Durability:
Wooden floors are extremely durable and can last up to decades. Unlike tiles and carpets, this type of flooring can be sanded and repaired over and over again instead of replacing. This reparable quality makes it a better choice for houses with pets and children who play with toys.
5. Cost:
Simply by refinishing your hardwood floor, your kitchen can get a completely new look. The cost to refinish is significantly lower than installing or replacing a new floor. If you do not like the color of your wood floors, all you have to do is sand them and stain them to your liking.
Since wooden floors are easy to maintain and less likely to get damaged, the cleaning and repair costs can be significantly reduced.
6. Adds value to your home: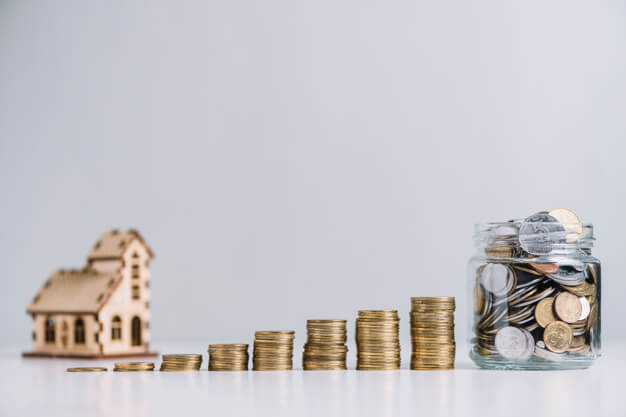 Background photo created by freepik – www.freepik.com
Hardwood floors add great value to your home. When the time comes to sell your home, buyers would pay more for a home with wooden floor than carpet or tile. This flooring will even help you sell the house faster.
7. Quality
The quality is paramount when it comes to flooring. All you need is to find a decent flooring service and an excellent quality wood for your kitchen flooring. Oak, maple, and, cheery are durable while the pine flooring is affordable and gives a captivating look to your kitchen. Pine flooring is also eco-friendly as it is a more sustainable source of wood than oak or maple wood species
Better air quality can be observed in kitchens with wooden floors unlike tiles, laminate or carpet. Laminate and tiles have embossing and grout lines which makes the dust and allergens to settle easily. Carpet has fibers which trap allergens, pollen, and dust.
The kitchen is the space where dropping of the knife, spilling drinks and water splashes take place occasionally. Therefore, a lot of care and attention is needed when selecting the floor. Wooden flooring in a kitchen is a great choice and comes with a long list of benefits.
Read more: How To Clean Hardwood Floors And The Mistakes You Should Avoid
Why Should You Choose Wood Floors in Kitchen?
was last modified:
May 18th, 2022
by
Recommended