Buying a house is of course exciting. It's perhaps one of the most crucial financial decisions you'll ever make in your life. But, homeownership entails more than just real estate purchase. You need to choose the best mortgage to pay for your new home. And, for that, you need a credit score that you can be proud of. So, why is credit important when you buy a home?
Having good credit is as crucial as choosing your dream home. Probably, more so. Your credit score determines whether or not you'll be able to qualify for a home loan. If you're planning to purchase a home through a loan, a strong credit score will help you secure the best mortgage from a bank.
Read more: A complete guide on how does credit score affect home loans
The importance of credit score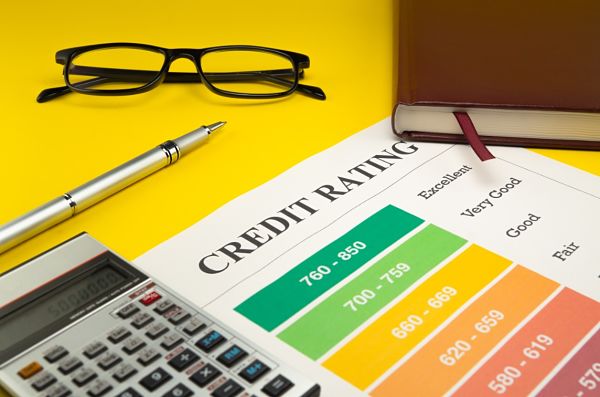 Keep in mind that banks or financial institutions won't lend money to just anyone. So, how do they determine the most eligible borrowers and their creditworthiness? By looking at their financial history through FICO credit score. Additionally, borrowers with higher credit scores are more likely to get better interest rates and lower down payments. If borrowers with bad credit somehow manage to secure a home loan, the mortgage rates are much higher, meaning higher monthly payments.
Simply put, good credit reflects your capacity to pay your debts — on time, every time. So, whether you can qualify for a mortgage loan, a credit card, an auto loan, or rent an apartment — is determined by how good your credit score is. Therefore, knowing your credit score, and improving it at the earliest, is an important first step toward successful homeownership.
How loan lenders view your credit score?
Lenders see borrowers with excellent credit as a low-risk investment — thereby offering them a lower interest rate. Conversely, if your score is low, lenders see you as a risky investment. Any loan approval, if at all, comes with higher interest rates in exchange for the perceived risk.
What factors go into a credit score?
If you're trying to understand the what's and when's of your credit score before beginning the mortgage process, the first step is to evaluate your credit report.
Your credit score represents your credit profile, and your creditworthiness — based on factors such as your financial situation and how you've dealt with any type of credit in the past — be it credit cards, home loans, etc. Once you do that, you need to positively impact your credit score or maintain it in order to give yourself the best chance of qualifying for a good mortgage.
While credit scoring models may vary from one lender to the next, the standard FICO® Score certified by credit bureaus is often used as a base. The scores range from 300 to 850. The credit score is compiled on the basis of factors such as payment history, the amount owed, types of credit borrowed, length of credit history, and any existing credit. Needless to say, the lower the score, the lesser your chances of loan approval.
What credit score do I need to buy a house?
While most lenders refer to a baseline credit score to approve or deny a mortgage applicant, there is generally no exact qualifying score. The reason is that some lenders do look at other factors apart from your credit to see if you qualify for a loan. These may include your income, employment history, debt to income ratio, property type, loan amount, assets, debt levels, and the amount of down payment you're willing to make.
Having said that, any score in the 700s or higher will most likely get you a loan with a low-interest rate.
A score of 680 may still be considered good for a conventional fixed-rate mortgage, but anything lower than that may render a mortgage loan program off the table for you. Of course, it all depends on a particular lender and their required loan qualifications.
Moreover, it also depends on the type of loan you apply for. For example, some types of mortgages, such as the FHA home improvement loans (Federal Housing Administration) or VA loans (issued by the Department of Veterans Affairs) are easier to get and are designed for borrowers with credit scores as low as 500.
Here's a look at some minimum credit scores for the different types of mortgage loans:
| Loan Type | Minimum Credit Score Requirement |
| --- | --- |
| Conventional mortgage loan | 620 |
| FHA loan (3.5% down payment) | 580 |
| FHA loan (10% down payment) | 500 to 580 |
| VA loan | No minimum score; but some lenders require a score of at least 620 |
Read more: How to get bad credit mortgage loans
Can I buy a house with zero down payment?
If you don't have sufficient funds to pay a sizable down payment, you can always approach a bank or lender for an unsecured personal loan. However, ideally, a zero-down home mortgage plan is not a great idea. You will not qualify for a lower interest rate and better terms and conditions. A zero-down home loan is especially a bad idea if you're buying a house in a less-than-ideal real estate market.
Keep in mind that the bigger your down payment, the more is the likelihood that you'll qualify for a mortgage with a lower interest rate. The moment you agree to a high down payment, your lender begins to feel confident that you'll not stop making your payments in the middle of your loan term. After all, you've already invested a significant amount of money into your loan. That way, a lender is able to predict your future financial responsibility.
Read more: Paying minimum hurt credit score
Can I buy a house with bad credit?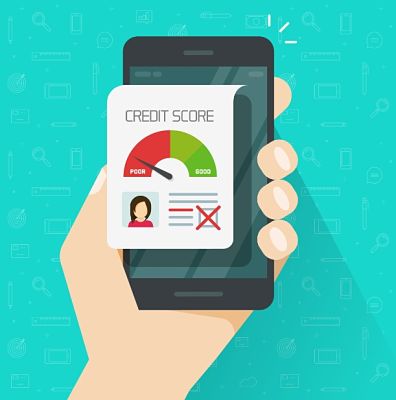 If you're a candidate for a bad credit home loan or a subprime loan, with a credit of 500 or less, you need to be aware that your loan interest rates will be a couple of percentage points higher than those for prime borrowers. Furthermore, sub-prime loans also come with additional fees.
Moreover, if you're unable to make a 20% down payment, your loan lender may want you to pay private mortgage insurance (PMI) premium.
So, although you might be able to buy a house if you have bad credit, it will cost you more money each month and over the life of the loan.
Read more: How to get first-time personal loans (No credit history)?
Does your credit score go down when you purchase a home?
Taking out a mortgage loan may hurt your credit score — but only temporarily. It's only until you prove your ability to pay back the loan. In order to improve your credit score after buying a house, you need to consistently pay your payments on time and keep your debt-to-income ratio at a reasonable level.
Once you pay off your mortgage balance, without any late payments, it will show up on your credit report — positively impacting it.
And if you're thinking of applying for new credit right after your loan closing, it's best to wait a while.
To avoid any complications when closing your home, it's a good idea not to check up on your credit report, not to open new credit, or close any credit accounts. And, definitely, not quit your job. Moreover, do not add to your credit cards' credit limit or cosign a loan with anyone.
Read more: Private mortgage insurance
How to improve a bad credit score?
If you have bad credit, you can employ ways to improve it, and therefore your creditworthiness. The best way to go about it is to look at your financial habits and make amends. Work toward paying your bills on time or limiting any hard inquiries against your credit. Pay down your debt if possible. Also, review your credit reports for any errors. Do not shy away from disputing them if there are any.
Once you've taken the steps to improve your credit in each of the main factors that go into your credit score, you can make yourself eligible for a better loan, at a better interest rate. Ideally, before you apply for a mortgage or home loan, it's always a good idea to begin the loan process on a sound footing. A good credit score yields a good home mortgage!
Not only that, good credit lets you live comfortably — be it in choosing the type of house you buy, your auto loan, student loan, business loan, or credit checks for employment.
Last words
If you're hoping to buy a home, wait! Have a strong credit score first. Good credit is crucial in building a solid financial foundation for you. Most importantly, mortgage lenders show greater confidence in your financial decisions before qualifying you for a mortgage. And, you get to enjoy more favorable terms and lower interest rates.
So, now you understand why is credit important when you buy a home. You must never underestimate the value of having a strong credit score.
Why is credit important when you buy a home: Top reasons
was last modified:
August 8th, 2022
by
Recommended