6 reasons why location is key for home buyers
When searching for a home, there are many factors to consider. The layout, square footage, and upgrades your home contain are likely high on your priority list. However, one of the most important factors is the location you choose for your new house.
You may not initially realize just how important location is. You might think you can sacrifice where your home sits for all the beautiful upgrades it holds inside. But this may not always be the case.
Location is an essential part of your home's value and appeals for various reasons. So why is location so crucial when purchasing a home? Let's find out.
Your home location affects your insurance rates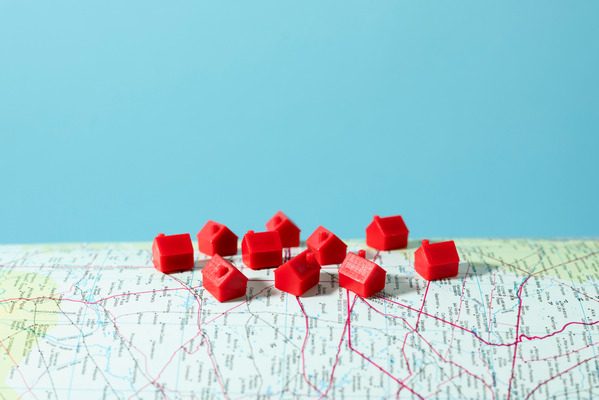 Insurance companies are experts at assessing risks. If you don't believe the location of your home matters much, look into car insurance rates by ZIP code in your area. You may be surprised to find higher rates for more populated and high-risk locations.
Your insurance company sees locations with more people and higher crime as a more significant risk. Therefore, they will charge more for your coverage.
The same can be said for your home insurance. If you choose to purchase in a high-risk location, you can expect to pay higher premiums. If you choose a home in a more rural or low-crime area, you will likely pay significantly less for insurance.
Your home's location is permanent
While it may be easy to be wowed by fancy upgrades, a perfect layout, or even massive square footage, those factors still rank lower on importance than location. You can alter these aspects of your home over time.
If you are unhappy with your home's layout or it feels too dated, you always have the option to renovate and change what you don't like. Whether you choose to remodel yourself or hire a professional, layout troubles and outdated features can be turned into the home of your dreams.
The same can be said for square footage problems. Many options exist for additions, allowing you to gain massive space in your home.
The location of your home, however, can't be changed. Unless you plan to pick up the entire house and move it to a new foundation, you are tied to the spot your home sits.
Because the location is so permanent, it should be a huge deciding factor when choosing your next house.
Consider what aspects of your home's location are important to you. If you want to be close to restaurants, shopping, and activities, you may choose somewhere close to a city. If you prefer more privacy, a location in a more rural area may better suit your needs.
Your home's location affects resale value
If you plan to sell your home at any point after purchasing, the location can either help or harm you in the process. Some areas are much more desirable to potential buyers than others.
Unless you plan to stay in the home you purchase forever, it's essential to consider how well its location will sell. Buying a beautifully remodeled home in an undesirable neighborhood can leave you stuck with no offers.
However, purchasing a less-than-perfect home in a desirable location can give you time to make changes and updates, then sell the house for a higher profit. Since the area is highly sought after, you likely won't have much trouble selling your home.
Schools depend on your home location
If you have children or plan to, you will likely want them to attend good schools. The location of your home plays a significant factor in where your child goes to school.
While some schools offer open enrollment, this can be tricky and cause a lot of stress. Not all open enrollment districts offer transportation, leaving you to determine how your child will get to and from school.
Purchasing a home in a desirable school district not only ensures your child will get a good education, but it also can assist you in future resale. Many people will also be looking for homes in well-rated districts. If you put your house on the market, the location and school district can attract many buyers.
Your safety is affected by your home location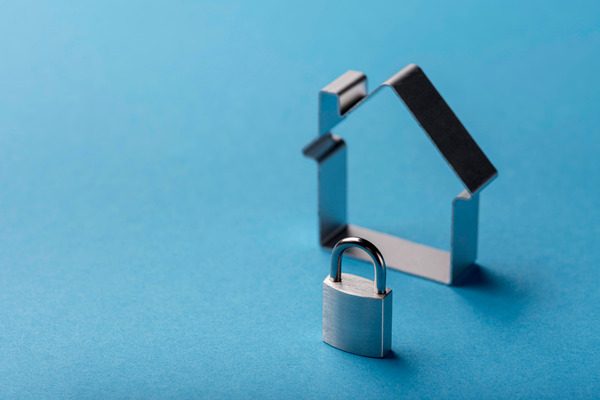 Choosing a location with a low crime rate and a friendly neighborhood can help you feel safer in the home you choose. While you may still decide to purchase things like a security system or camera doorbell, you can sleep sounder at night knowing you are protected in your home's location.
Living in a safe neighborhood leaves you feeling less stressed and worried something would happen to your home and belongings. Plus, if you find yourself in a friendly area, you may also have the added benefit of neighbors willing to look out for your home while you are away.
Your home's location could be affected by development
If you are hoping for a quiet and safe setting, choosing the right home location is critical. Some areas are more prone to development than others. When searching for your home, pay attention to what is going on around the potential location.
Some areas are hotspots for large factories or major roadway development. These types of expansion can cause massive amounts of noise, traffic, and people.
Look into what surrounds your home's location. If it has many other houses near, development may not be likely unless a significant amount of people are willing to sell their homes and property. But if you are close to a large city or in a very rural area surrounded by farmland, there is a possibility that development will occur.
If you want to avoid the potential traffic and noise of expanding, you'll need to pay close attention to the location of your home and what surrounds it.
Location is key for your home purchase
Buying a new home can leave you with an overwhelming amount of decisions. The right square footage to meet your needs, a good layout, and the right upgrades are all important factors when considering a home.
The location you choose should come first when deciding, however. While many other aspects of your home can be altered, the location cannot.
A good home location can provide you with lower insurance rates, convenience, privacy, safety, and great schools. It may take a little time to find a location that's perfect for you, but the right area is worth the wait.
Read more: What size home you need?
6 reasons why location is key for home buyers
was last modified:
January 11th, 2023
by
Recommended