Why Renovating Your Home is Not What It Looks Like on TV
Spend a weekend binge-watching your favorite home renovation show, and you'll find a few ideas to try in your own home. As you watch the crew tear down a wall to open up a galley kitchen or expand a patio to create an outdoor entertainment center, you can see yourself tackling some project around your own home. All you need is a few power tools and some paint. Unfortunately, your experience renovating your home may be very different from what you see on TV.
You Don't Have a Team of Contractors
Watching home renovation shows is satisfying because you can see the progression of the project from start to finish in an hour. Each project follows a predictable storyline. The designer develops a plan. The demolition crew tears down the space to the studs. The contractor discovers a problem. The team solves the problem. The homeowner loves the new space.
It looks so easy on the screen, but what they don't show you is the team of people working behind the scenes. There can be up to 30 people working 24 hours a day to tear down walls, clean up the debris, and move materials. If you're renovating your home by yourself, you have to do all this work on your own. Even if you hire a crew to do this work, it will likely be much smaller than the TV crews. All of this means your project will take longer to complete.
No One is Working for Free Advertising
Home renovation shows usually partner with contractors and suppliers who agree to accept a lower rate or work for free in exchange for free advertising. In the real world, you have to pay for everything. That $24,000 kitchen remodel with new countertops, cabinets, floors, and fixtures can easily cost double that amount when you have to pay full price for everything.
To save time, contractors on TV may work with a limited selection of materials and products. For example, they opt for laminate flooring instead of hardwood floors because it takes less time to install the laminate. These floors may look beautiful on your TV screen, but if you prefer the look of hardwood or tile in the real world, you can expect to pay more money for the materials and the labor it takes to install them.
Your Neighbors May Not Want to Deal with the Mess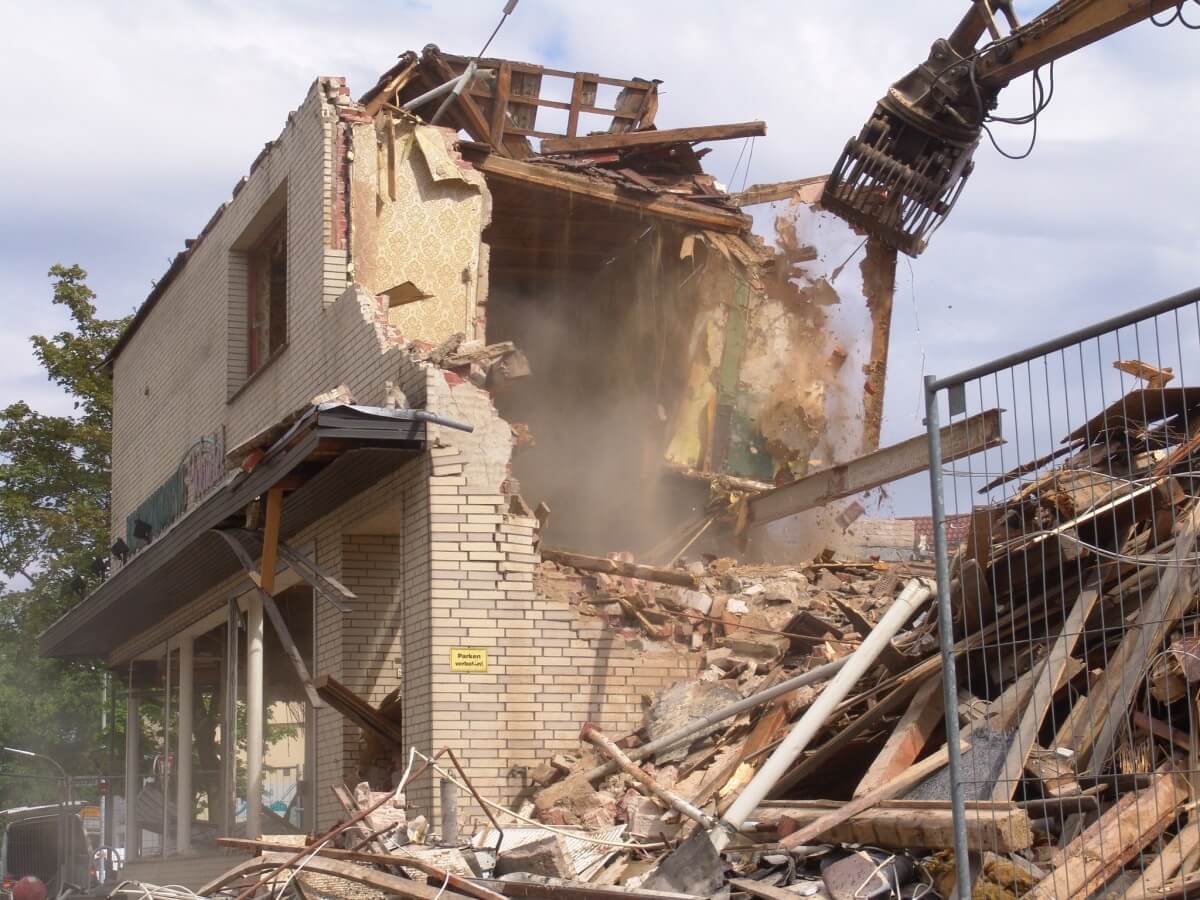 Renovating your home is a messy and noisy process that disrupts your life and your neighbors' lives. They may not appreciate seeing a dumpster sitting in your yard for weeks or dealing with the dirt and dust that accompanies a demolition project. It's not fair to disrupt their sleep by operating equipment or using a sledgehammer to tear down walls during all hours of the night.
Your city or county may also have ordinances restricting the times you can work or regulating how you dispose of garbage. This is especially true if you're renovating an older home that had lead paint on the walls or asbestos in the insulation or roof tiles. Before you start the renovation, you have to find out what rules are in place. This adds even more time (and perhaps money) to your project.
Read more: Writing perfect renovation letter neighbors
You Have to Solve Problems on Your Own
On home renovation shows, the contractors usually encounter a problem that can throw off the entire project. Sometimes it's ductwork or plumbing in a wall the designer wanted to remove. They may discover mold behind the walls that have to be treated before they can continue working. There could be a damaged subfloor under the existing tile that needs repair so it can support the new flooring. On television, the team discusses the problem and finds a solution so that the work can continue, and it usually does continue relatively quickly despite adding a few thousand dollars to the budget or a few days to the timeline.
You will deal with similar problems during your own project, but they may not be as simple to solve. A contractor may have to push back the start date because the company is behind schedule on other projects. Even worse, the contractor can completely back out of the job, leaving you desperate to find someone else in a short amount of time. Finding surprises behind the walls or under the floors can set back the project as you have to stop what you're doing to take care of the repairs.
You May Not Have Fun
Renovating a home looks like fun on TV. The crew members and homeowners smile as they sling sledgehammers around and tear down walls with their hands. They also work in relatively clean conditions and manage to keep their clothing clean even as they're surrounded by dirt and dust. Your experience may be very different from this, especially if you don't like getting dirty. You will get dirty. You need to wear safety gear, including protective clothing, safety goggles, and gloves that may restrict your movement and make you feel uncomfortable while you work.
Another consideration is the amount of work renovation entails. Some of the work is tedious and repetitive. Zach at Nexus Homebuyers points out, "You can spend hours removing screws from cabinets, peeling wallpaper from walls, or scraping adhesive from the subfloor. That's not fun work." Unless you have helpers, you are responsible for cleaning as you work. Not only will you have to carry debris to the dumpster, but you also have to sweep and vacuum the floors to remove dust and small pieces of debris.
An Alternative to Renovation
Renovating your home is a great way to boost its marketability and value, but it's not the right decision for everyone. If you started a home renovation project that you don't want to finish or think your home needs more repairs than you can handle on your own, you may want to contact an experienced real estate investor to purchase your project. They will have the tools and experience to tackle any renovation project.
Read more: How to deal with a difficult contractor
Why Renovating Your Home is Not What It Looks Like on TV
was last modified:
May 18th, 2022
by
Recommended