Window Replacement: 5 Things You Should Know
When it comes to home improvement, you might tend to mentally categorize projects with labels like Practical, Aesthetic, Long-Term Value, Resale, and more… "Practical" projects, for example, might include essential repairs, while "Aesthetic" updates involve ultimately unnecessary (but immensely satisfying) tweaks to the appearance and curb appeal of your home.
Every now and then, however, a project comes along that can neatly slip into every one of those categories. It's practical, adds long-term value, creates aesthetic appeal, and is a satisfying, worthwhile upgrade.
Estimate the cost and ROI of your window replacement for free
When Should You Upgrade Your Windows?
From shingles to bathtubs to kitchen sinks, the materials available for your home today are becoming better and more advanced than ever before. Windows are certainly no exception.
If your windows are older than 15 years, or you're experiencing larger utility bills than seem right or normal, a replacement is likely worthwhile. And, if you have wooden windows that are warped or painted shut, it is certainly time for an upgrade. You and your home will appreciate the change!
Read more: Guide To High Rise Building Window Installation
Why Upgrade Your Windows?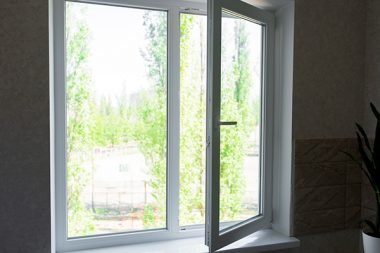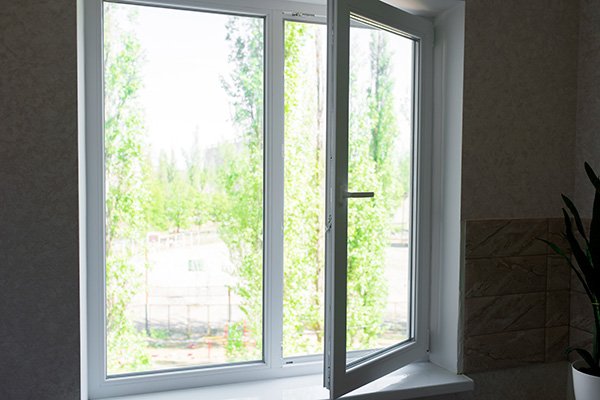 Here are a few key reasons to keep in mind:
You'll enjoy a drastic improvement in efficiency.

Increased resale value – you can often recoup 80% of the installation cost when you sell your home. That, combined with the money you save each month on utilities, makes it a homerun.

There are options that will perfectly match even

historic homes

; don't be afraid of ruining a classic style or injecting an unauthentic element into your older property.

Newer windows are easier to clean and maintain.

They look phenomenal! New windows add tremendous curb appeal and "wow factor."
Bonus Tip: If you're considering window replacement, we suggest also replacing your doors. Not only will the aesthetic upgrade pair well with your update, but it also will allow the efficiency to match as well. It's a shame to see a home with energy-efficient windows, but know that the outdated door is allowing heat or cold to pour outside and work against the value you added.
Which Window Material Should You Choose?
This is an important question to ask, especially since windows are a good-sized investment, and one you will be living with for quite a while. It's worth making sure you capitalize on the opportunity to switch to a material that will work for you and your home.
As much as we wish we could hand you a specific answer to this tough question, your answer is going to be different than someone else's. Much is dependent on your own specific home, goals, and budget. To help you in the process, however, let's take a look at the pros and cons of a few of the most popular window options.
Read more: Things when planning window replacement
Pros and Cons of Vinyl Windows
Vinyl has exploded in popularity over the last couple of decades, and recent advances in their quality have made them a viable option.
Pros:
If they are Energy Star rated, you can expect a nice, tight, efficient window

Low maintenance

Very budget-friendly

Installation is often quite simple (for a reputable professional)
Cons:
These complaints are not heard as frequently as they once were, but issues with discoloration and sagging used to be fairly common

Lots of variation in quality – take the time to talk with your home improvement professional and research the manufacturer you are considering

Not a lot of style variation to choose from
Overwhelmed with the price tag of your home renovation project? Find your loan options.
Pros and Cons of Wood Windows
Pros:
The classic look and style that authentic wood offers

Wood may be associated with older homes, but it is still an extremely efficient material that insulates effectively

Installation is quite simple for a professional

With the right care, a wood window frame will last a lifetime (and beyond)
Cons:
The need for painting and ongoing TLC

Vulnerability to insects and pests (again, properly protecting with paint is essential)

The number of options can be overwhelming

Wood is also susceptible to warping if exposed to high amounts of moisture (this is most often an issue for coastal properties)

Wood frames typically have a higher return on investment, but they do also cost more out of pocket
Pros and Cons of Aluminum Windows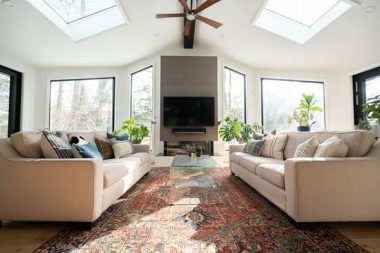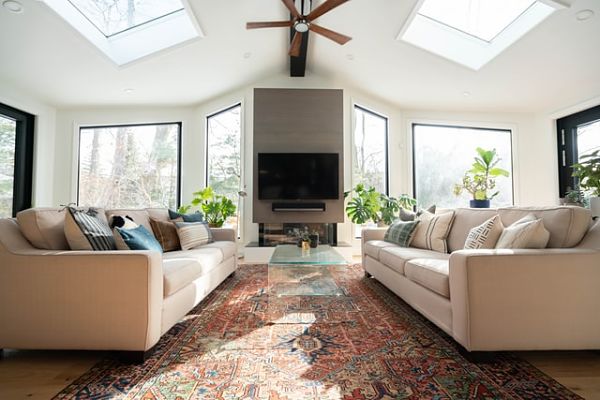 Pros:
Light and strong

Extremely low maintenance and durable

Advances in quality have made today's options much more viable than those of recent decades

There a lot of color options on the market
Cons:
Quality can vary substantially – do your homework!

Not the most energy-efficient option unless they are equipped with a "thermal break"
Even though replacing windows certainly is a financial investment, the returns more than balance the scale. The next step is to find a local, trustworthy professional to help guide you through your options and install the very best for you and your house.
Read more: Step-by-step guide for high rise building window installation
Window Replacement: 5 Things You Should Know
was last modified:
September 7th, 2022
by
Recommended