Finance
Finance your next remodeling project!
Check the loan offers you qualify for.
Your credit score will not be affected
As the lockdown fell across the global economy, businesses had to shift to working remotely to be able to meet their business goals.
If a decade ago working remotely sounded like a novelty, now it's safe to say that it's becoming a norm in many industries. One thing the coronavirus outbreak has done is to force even those still resisting the home office trend to consider it.
Adjusting to working remotely
The popularity of telecommuting had been steadily rising over the past ten or so years, and the event of the outbreak only accelerated the trend. Some of the main reasons for its quick adoption are the flexibility and freedom it offers, contributing to a better work/life balance. When COVID-19 hit businesses, people became more worried about their own health and safety, thus opting to work from home.
For all the benefits that working from home offers, it can be challenging for somebody who is used to office life to adjust to doing their job remotely. Productivity may drop, deadlines are missed, and the quality of work suffers as a consequence. Remote work could make it hard to build trust with clients.
There are a few key steps you can take to ensure that no dark clouds are looming over your remote work.
How to keep your projects on track when working remotely?
For many people, there aren't any significant changes when they switch from the office to working from home. However, not everyone has the right set up – a dedicated workspace. People who never had to work remotely may find it difficult to run their projects as family, pets, and other distractions will undoubtedly make it harder to go about their jobs. With this in mind, there are several things you can do to keep your projects on track.
Establish trust from the beginning
Establishing trust with a new client is important for the smooth running and delivery of your projects. When you cannot shake hands in person, trusting one another becomes even more important.
Since you'll be dealing exclusively online with your client, spend as much time as it takes to onboard them. As the onboarding process goes further, plan together the project goals and deliverables, set achievable expectations, talk about any important details concerning the project, and finally, establish a communication strategy during the whole period of work.
Updating your client regularly on how your project progresses will not only help you establish a good rapport but also will eliminate miscommunication. By maintaining an active dialog with your client, you will be able to better articulate any bumps you come across while working and go through any concerns the client may have.
Read more: Things You Need To Convert Your Loft Into A Home Office
Setting up goals, deliverables, and deadlines
From the very beginning of your project, it should be made clear what the client wants, how they want it, and when they expect to have it. Setting these up early on will help you run your project with fewer distractions, and your client will always be informed of your progress.
A good rule of thumb would be to set some milestones. They will ensure that both parties are holding up their end of the deal, and if one of them misses a certain milestone they could be held accountable.
Seal the deal with a solid action plan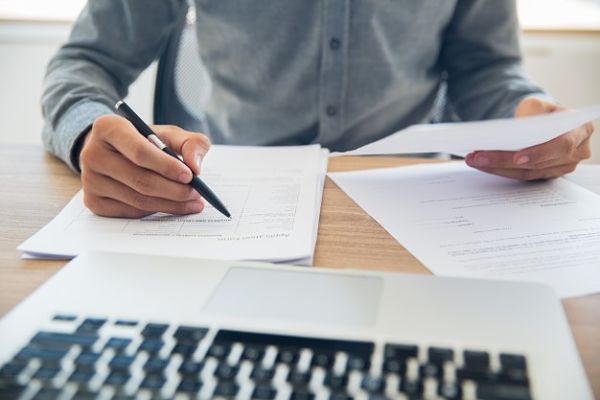 Don't assume that the client understood all your points and explanations. If there's room for doubt, there's room for disappointment. That's why you need to write everything down in one solid and detailed document that would be used as a reference in cases of misunderstandings and disputes.
A few things to consider when writing the plan:
Hourly estimation – if it's a one-time project how many hours will it take to complete. If it's ongoing, calculate approximately how many hours you will work per day/week/month.
Scope of project – This section should include a detailed description of everything the client agreed to pay for or requested as part of an ongoing campaign.
List deliverables – Make it clear for the number of hours you're going to spend working, what specifically the client will get, would ownership of everything you worked on would transfer to them, and should you deliver a fully functional product, a framework or something else.
Client feedback and payments – You should make it very clear what the client needs to provide in order for you to be able to complete the project. Payments are another thing that needs clarification. When and how much, upon completion or half in the beginning and half later. Make sure this is written and signed.
Work on communication
As already mentioned, good communication is paramount for the smooth continuation of your project and for establishing a lasting and trusting relationship. As such, your one-to-one meetings will be extremely important for both parties and especially for the client.
These are meant to be quick (5-10 minutes) and to give a basic overview of what has been done the previous day and what would be done today. I would reserve longer meetings for when there are more important matters to be discussed. These can be weekly or monthly and can go into more detail about the work.
Winning at working remotely with clients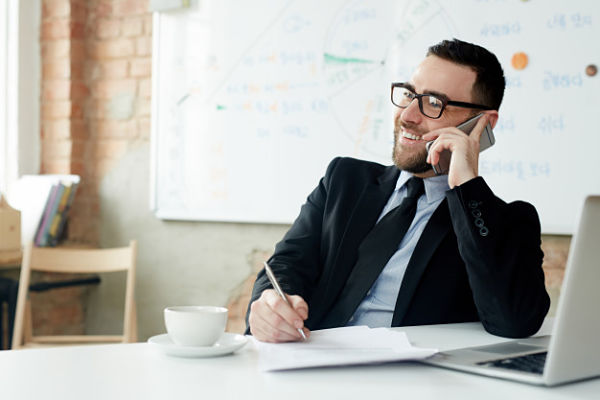 Working remotely with clients shouldn't feel like a hassle. It can pose certain challenges. But if you prepare in advance and you communicate all the important details surrounding your project with your client, then work will feel more like smooth sailing. More importantly, draw an action plan with specific goals, deliverables, and milestones and make sure the client is okay with them. Following the above steps should set you on the path toward becoming a remote work expert in no time.
Read more: 15 Home Office Decor Ideas to Enhance Your Efficiency
How to Successfully Work Remotely with Clients
was last modified:
December 7th, 2020
by
Thank you for reading!
We would love to stay in touch with:
- New renovation articles

- Related discounts

- Contractor referrals
Recommended for you