How to Write an Effective Pet Resume for a Landlord
So, you're planning on moving into a new home or apartment, possibly even your dream property. You'll want to make sure that everything is set up and ready to go so there are no problems when it comes to moving day and you'll want to make sure that you have the best relationship with your new landlord.
However, have you considered how your new landlord feels about dogs on their property? While many landlords will make it clear that they don't want them, others are more lenient, but only for the right kind of dog. It's up to you to convince them that you will maintain the house despite having a pet.
This means that writing a 'pet resume' can be a great way to introduce your pet to your landlord, allowing them to make a well-informed decision about whether your pet is suitable for their property. It goes without saying that this will save you a lot of trouble in the long-term.
In some cases, if you can write a stellar, near-perfect pet resume, you might even be able to persuade a reluctant landlord to allow your dog into their property, depending on the reason that they're not allowing them in the first place!
After all, if you don't ask, you don't get!
So, how do you go about writing one of these pet resumes for your best friend? What sort of information to you need to include? Let's find out.
Including the Basic Information
Firstly, you're going to want to start with all the basic information about your dog that your landlord is going to want to know. This will be the first impression that your landlord has with your dog, so really give them a chance to get to know them for the beloved pet that you know they are!
This includes the essentials, such as your pet's name, their age and the breed of pet.
This will help your landlord to form an instant connection with your pet, almost as if they know them straight away and will dramatically increase your chances that your landlord will accept your request.
After all, we know that your dog has so much love to give and will be a pleasure to have in your new home, we just want to try and convince your landlord to think the same so they can enjoy many special memories together in the future! They just need to give you a chance!
Check these Home Improvement Projects for Houses with Dogs
Adding a Photograph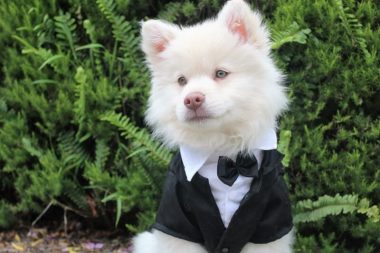 It goes without saying that you should attach a photograph of your pet to your pet resume to give your future landlord an idea of what your pet looks like. Which is obviously beautiful, we know!
"It also goes without saying that you'll want to choose the best, cutest and most flattering photo that you have to give yourself the best chances of being accepted. No snarling dog pictures here" – explains Brittani Sherer, a pet resume writer at Oxessays and Huffingtonpost contributor.
Adding Individual Information
After covering the basics of your dog that your landlord is going to need to know, you'll want to make sure that you include the detailed information about your pet.
Including the size and the weight of your pet is a great place to start as this will show the landlord whether your pet is suitable, in their eyes, for the property that you're interested in. You may always want to include information on the gender of your pet.
You may even want to go into greater detail and start talking about the personality of your dog. Perhaps your dog is extremely lovable, friendly, approaching and even great with children! There's are all things worth mentioning!
If your dog is highly energetic, while this may be a good thing in your eyes, too much energy will put a landlord off, especially if they're living nearby! In this case, you can still mention it, by try using words like 'active' or 'positive'.
Neuter Status
This is, perhaps, one of the most obvious points that you'll need to think about including, but you do need to ensure that you do. Whether your pet is spayed or neutered can affect so many aspects of your pets, including the body odor of your pet and the aggressive levels your pet may have so your landlord is going to need to know. (Especially if there are other pets already living in the property).
Include Training Information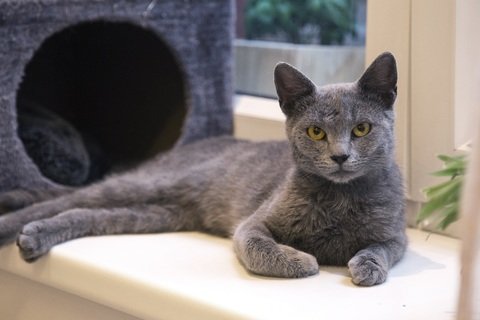 Regardless of whether you've got a cat, a dog, or any other kind of pet, your potential landlord is going to want to know what level of training your beloved has. Most importantly, they're going to want to know whether they are toilet trained or not. If your pet has any other form of training, such as obedience training, then this is definitely worth mentioning. Including as much information as you can here dramatically increases your chances of being accepted.
Writing an Accurate Pet Resume
You want to make sure that your pet resume is perfectly written, so your future landlord has no problems when it comes to reading your content and understanding what you've written (again, increasing your chances of being accepted). Luckily, there is a range of online tools that can help you with this process;
State of Writing / Studydemic – these are blogs with professional writing guides you can follow for accurate resume writing.
Assignment help / Via Writing – two online copywriting tools that can write your resume on your behalf.
Citeitin – an online editing tool that can help you to ensure your resume content makes sense.
My Writing Way – this is a professional proofreading tool to make sure there are no errors in your resume content.
Write my essay / Writingpopulist – tools for tracking the word count of your pet resume, ensuring it's not too long or too short, or for checking your grammar.
If you're really struggling to create your own pet resume, there are also many builders you can use online, such as RentLingo's pet resume builder, which makes it incredibly easy to fill out all the necessary information you need, ensuring that you don't miss anything out!
Don't Forget Your Contact Information!
This may seem like an obvious point, but it's so necessary that you include it.
While everything in this article should be absolutely everything you need to include in a pet resume and should cover any questions that your landlord might have, there's still the chance that they'll want to ask you some questions about your pet, even if it's just more information on what you've already mentioned.
Therefore, it's vital for you to include your contact information, so the landlord can easily get in touch. If the landlord can't get in touch with you, they may simply dismiss your application, and you'll have missed out on your dream home opportunity. Include all relevant details, such as mobile number, home number, and email address.
Read more: Why is my landlord having my house appraised?
Conclusion
As you can see, there are many reasons as to why you would want to write a pet resume and a tonne of information that you can include. However, by taking the time to make sure that it's done properly can help to quickly speed up your application to get you into the house that you want to call home.
Read more: How to Write an Offer Letter That Will Win the Homeowners Over
How to Write an Effective Pet Resume for a Landlord
was last modified:
March 24th, 2022
by
Recommended