If you're planning a hardscaping or landscaping project on your property, your first step will probably be yard grading. But what is land grading, and why is it essential?
Well, land grading is a way to ensure that your landscaped property is leveled properly and all the water flows away from your house's foundation. It ensures that your property not only looks good but also functions well.
What does grading the yard mean?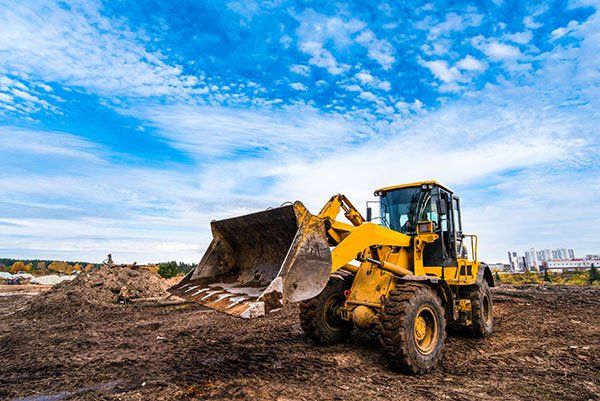 Yard grading is a way to level a piece of land by moving the dirt from higher-up areas into the lower areas in order to create a level surface. You can move dirt from one place to another with a flat shovel and wheelbarrow or a landscaping rake if it's a small-scale grading.
For large projects, you may require heavy equipment and an experienced landscape contractor or a professional landscaping company to grade your yard. They will fix the problem areas and make suitable grade adjustments around the foundation.
Keep in mind that you'll need to measure the existing grade and evaluate the grade you want before you do any digging. In some cases, you may need to add in additional dirt from somewhere else to complete the job. The idea is to grade your yard — either completely flat or sloped.
Why do you need to grade your yard?
One of the main reasons for yard grading is to make sure that any water or runoff flows away from your home's foundation and doesn't pool next to it. Property grading makes the level of the ground around your home slope away so that you do not have to face issues such as water damage, flooding, or drainage problems.
Therefore, proper grading is extremely crucial for the health and appearance of your lawn as well as the garden. 
Read more: Patio floods when it rains
How much does it cost to grade a yard?
Yard grading, or sloping a lawn, or reshaping the existing earth, is a process that requires considerable time, effort, and labor. The yard grading cost ranges between $1,000 and $3,000 with the average cost being $1,982. The cost of hiring a professional landscaper is generally between $50 and $100 per hour. The extra soil that you'll probably require to fill in the slope comes at $15 per cubic yard approximately.
Keep in mind that the cost to level a yard depends on the slope, how much dirt you need, and if you also need a retaining wall.
What is the best way to grade a yard?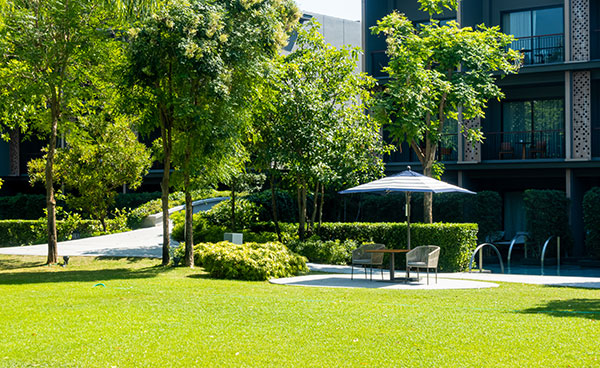 The leveling or grading process can be quite labor-intensive. Whether you want to take the hired help route or want to make yard grading a DIY project, you must be aware of the entire process.
Here are the main steps in grading a yard. Keep in mind that following these landscaping techniques will help you prevent water damage, drainage problems, and flooding as you'll be directing the runoff away from your house.
1. Mark all the utility lines on your property
It's extremely important that you mark the utility lines in the yard before beginning the leveling or grading process. You can make use of brightly colored flags or steaks. Utility lines are basically water lines, gas supply lines, telephone lines, and electric lines. This step will ensure that you do not disturb and rupture them accidentally during the digging process.
2. Get the required digging permit
Certain states and cities require proper permits before a homeowner can begin to dig up their yard and level it. It's best to find out from your city council if a digging permit is needed for your particular yard project or not.
3. Understand your drainage area
The next step is to understand the layout of your drainage area and decide on a drainage point that you'd like the runoff to flow to. You may utilize a public drain or divert the water toward the edge of your property.
Read more: Percolation test cost
4. Begin the digging process
You need to start digging up — approximately eight inches of topsoil from all areas around your home's foundation. Make sure to save the freshly dug soil on the side. You'll definitely need the fill dirt later on.
5. Start to level the surface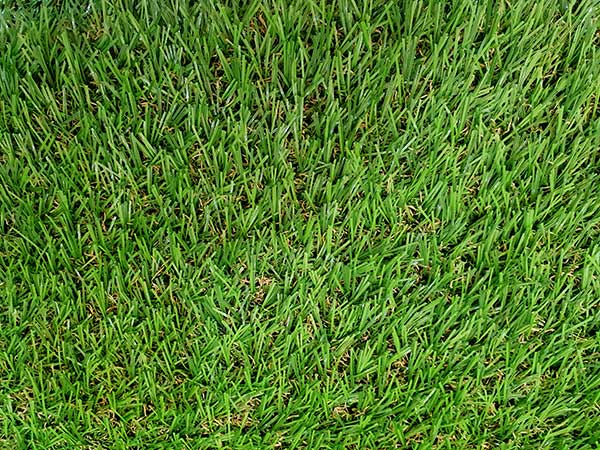 Leveling will require that you either fill in the uneven areas with soil or remove excess soil from certain areas. When you're removing soil, make sure to press the dirt down as much as possible in order to smooth out the surface. If you're leveling out a depression area, dig approximately five to eight inches and add the excess soil — pressing it down heavily.
6. Determine the level
Spray paint two stakes and use them as markers. Drive them into the ground — one 12 inches away from the foundation and the other 12 inches away from the drainage area. Connect the stakes with a colored string. This shows you the level of the lawn.
7. Create a downward slope
Make sure the leveling or grading is such that your lawn forms a downward slope — away from your home's foundation. You will need to move and arrange the remaining soil to achieve this slope. Ensure that the slope is accurate and has the correct percentage.
Experts believe that in order to prevent drainage problems, the slope should be at least 2 to 3 inches for every 10 feet. That's about 2%. And, to prevent soil erosion, the maximum slope should be 12 inches for every 4 feet or about 25%.
To get the right slope percentage (and hence effective drainage), follow the steps below:
Place a 2×4 board on the slope.
Put a leveling bar on top of the 2×4 board.
Adjust the board until the leveler indicates a leveled surface.
For the minimum 2% grade, the ground should measure two inches below the board.
8. Rake, till, and lay sod to get a smooth surface
Smoothen out the grade using a rake till the soil lies evenly. Then use a tiller to mix the subsoil with the remaining topsoil that you'd saved earlier. Allow the soil to settle down for a few days. Plant grass seed or lay sod according to your preference.
Key takeaway
Rain, precipitation, or pooling water around your home's foundation may cause water damage and moisture issues over time. That's why it's important to ensure that it flows away from your home, not toward it.
Therefore, you'll need to ensure proper yard grading, apart from regular gutter cleaning and downspout maintenance.
Leveling a yard is also a convenient choice as it gives you a flat area to work on. No more pushing your lawnmower uphill, no more tripping, and no more water pooling around your house.
Read more: How to get a landscaping estimate, and why is it important?
Explore yard grading and how it prevents water damage
was last modified:
August 30th, 2022
by
Recommended