So, you're great at making YouTube videos, and people love them. Well done! As your brand grows in popularity, it's time to move to the next level and create a dedicated YouTube studio setup at home.
Your home studio can be your creativity hub — this is the place where you get your inspirations, a smooth workflow going, and create the most amazing online videos.
Just imagine, you've renovated and dedicated an entire room in your house to create a pro-level studio. There's no way your creativity won't flow to give you the best YouTube video ideas.
Let's delve deeper into what it takes to build a YouTube studio setup at home, the budget, the studio decor, and the tools as well as equipment required.
Be sure that you need a YouTube studio setup at home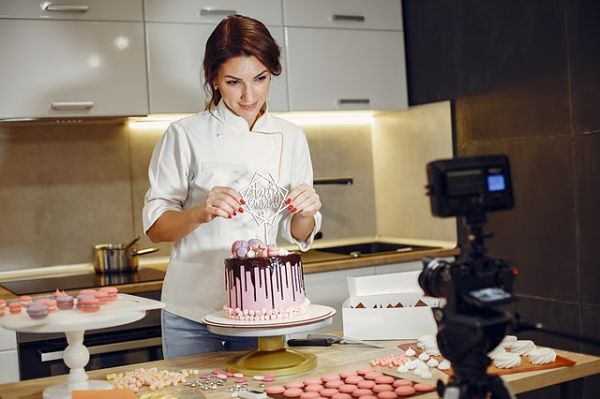 The first step is to be sure that you indeed need a YouTube studio setup at home. The answer to that will of course depend on the content that you want to project in your YouTube channel or video.
For example, if you're making videos with simple graphics, streaming from video games, or creating a slideshow format — then all you need is a good PC or tablet and some video editing applications.
Similarly, if it's a simple cookery class, your well-lit kitchen can suffice. But, if you're conducting an online makeup tutorial or vlogging — you will need to invest in a home studio. Preferably a soundproof room.
YouTube studio cost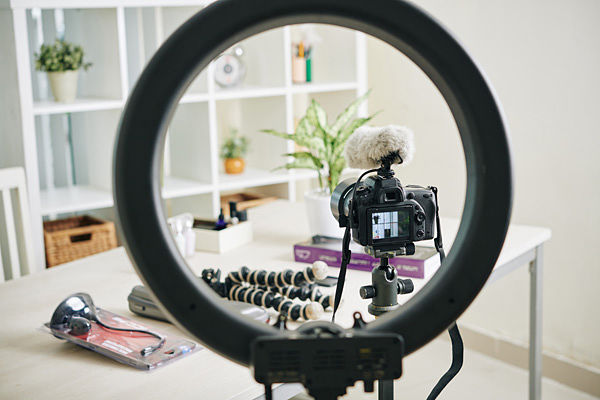 As you become certain that you need a studio, the next step is to create a budget for your home studio. Keep in mind that apart from sufficient space, you'll need good lights, a camera with a tripod, a microphone, and some relevant computer software.
The total cost to build a YouTube studio setup at home will depend on the equipment — both hardware and software — you choose, and the type of renovation you want, including painting walls, installing drywall or buying new furniture.
YouTube studio decor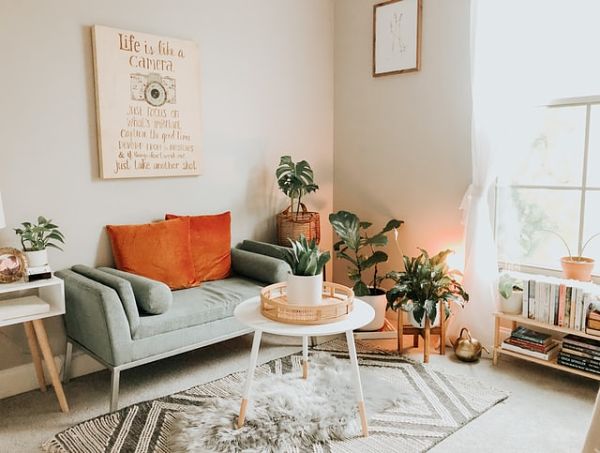 While your studio decor will have to reflect your content and brand, there are some sure-shot ways in which you can design a YouTube friendly ambiance. The idea is to pick up accessories that would match the kind of content you're projecting. Think funky, comfortable furniture, the right wall colors, bright lights, and lots of indoor plants to add warmth to the studio.
Make sure the layout of the room is such that it visually separates your work area from your filming area. And yes, be careful of the background. If you live in a house with modern interior design, then creating the right background is easy. If not, you can either use a wall with a relevant poster or a green screen on which you can edit digital images.
Hardware and tools for a YouTube studio setup at home
For a YouTube studio, you'll need hardware and equipment that are easy to set up and portable enough to be moved away when required. Here are some of the essential hardware that a home studio will need.
1. Camera or a smartphone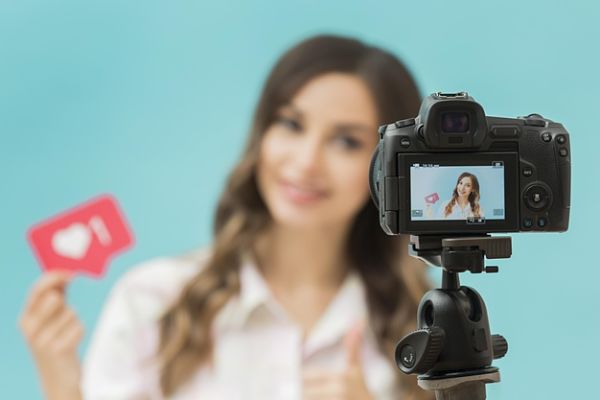 Find yourself a suitable, top-end phone or a good DSLR camera with video mode. A camera gives a higher quality end product than a smartphone. Moreover, it gives you the option of switching lenses when required.
And, here's an expert tip: If you want to record the footage from multiple angles, you can use both the DSLR camera and your smartphone camera.
In case you're only streaming games, you'll need just a webcam. It's better to use an external device instead of a built-in camera in your computer as it's easier to position, especially during a live stream.
2. Tripod stand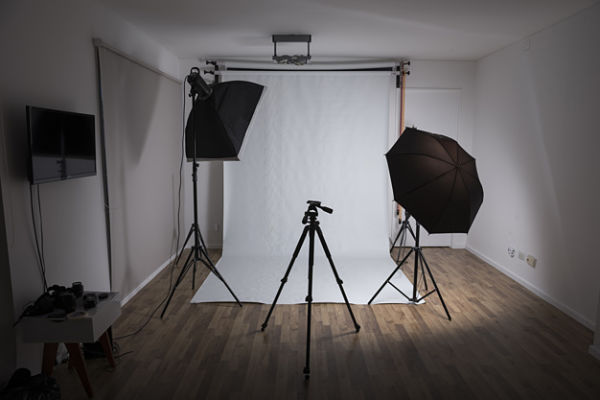 The cost of a sturdy DSLR tripod ranges from $25 to $100. And, if you're planning to use a smartphone instead, there are various phone tripods available too. You can attach your smartphone to walls, doors, and even plumbing pipes — to use it as a secondary camera.
3. Microphone and audio software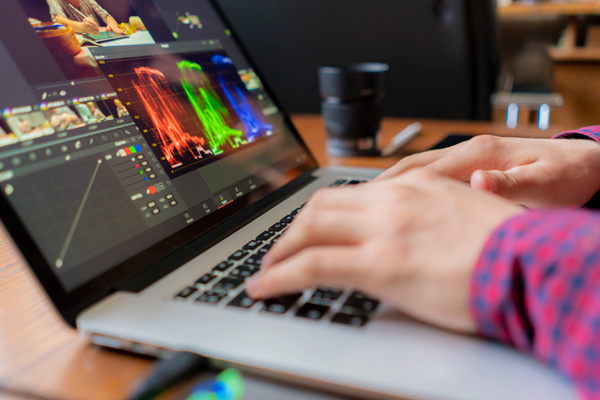 If you're really serious about creating good YouTube audio-visual content, then the built-in microphones of your PC will be highly unsuitable. They aren't even good for Skype calls! Instead, opt for a third party mic for best sound quality. And, get an audio editor that's compatible with your operating system.
4. Good lighting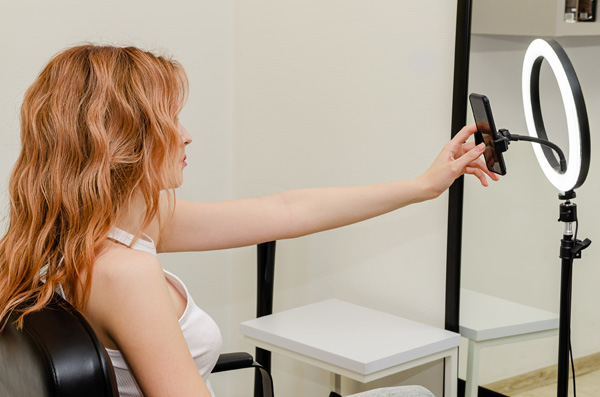 Needless to say, your video should be well-lit for it to look great. If you do not want to install too many light fixtures, make sure your home studio has a good amount of natural light streaming in, and from the right direction. The best way to know if you need additional lighting is to run a test video and see the final result.
While good lighting solutions will probably be the most expensive part of your YouTube studio shopping list, they are a good investment. You can buy daylight bulbs and attach them to your ceiling or buy a ring light that gives an instant boost to your video's look. It's especially good for online makeup videos.
5. Video editing software
Thanks to technological advancements, there are various video editing tools available, at varied price points. Whichever editor you choose, make sure it's in a format that can be uploaded on YouTube easily. Or, you could invest in a video editor that uploads to YouTube directly.
Setting up your YouTube studio
With all the equipment, tools, and software in place — you're ready to put your studio together. Begin by lining up your hardware in the order you need them. Test your lighting and camera positions. Make sure that everything is recorded well. It's best to keep a record of the placement of all the equipment and their settings.
Last words
Want your YouTube videos to be popular and trending? The first thing you need to ensure is amazing video quality. A well-designed YouTube studio will bring that level of professionalism to the table. We believe that ambiance influences and affects the quality of a video. And, a good home studio will help you with a good home video.
A Complete Guide on YouTube Studio Setup at Home
was last modified:
October 14th, 2022
by
Recommended