A zinc roof is a good option to consider for your home. It's believed to be cost-effective, environmentally friendly, durable, and elegant. And most importantly, it has a magical, self-healing property. No wonder, a zinc roof is increasingly becoming popular among homeowners and builders.
In fact, there's a growing awareness in the United States regarding zinc's many benefits. Besides possessing the above qualities, zinc roofing panels can last almost for a century. That is quite a feat.
However, installing a zinc roof does come with its challenges — including a high price tag. So, is zinc the perfect roofing material for your residential roof?
In this article, we'll discuss the pros and cons of a zinc roof, and some great tips for its maintenance. You can then make an informed decision whether to install this type of metal roofing or not.
Zinc roof pros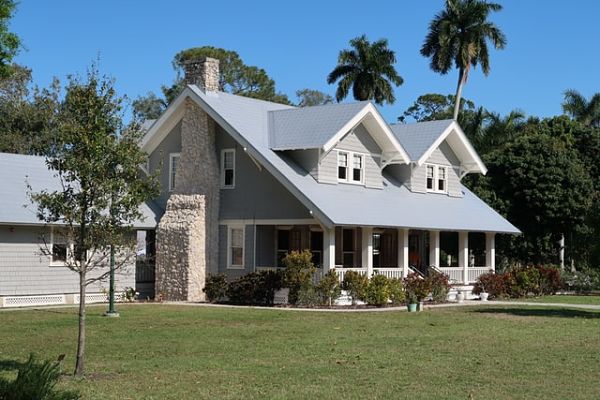 There are several reasons why installing a zinc roof is a good idea for your roofing project. The best part is a zinc roofing, installed properly, does not require too much attention.

Plan your roof installation just right with our estimator tool.
Let's look at some of the advantages of a zinc roof to make your choice easier.
Long lifespan
A high-quality zinc roof can last 80 to 100 years, and even longer when applied as a wall system. Except for copper roofing, there is no other roof material with this kind of a long lifespan.
Some of the reasons why such material is long-lasting are that it's fire-resistant, insect-proof, and even prohibits the growth of mold, mildew and fungus.
Read more: How long do roofs last
Protective layer of patina
Zinc goes through an oxidation process called patina. Zinc patina is like a protective layer on the surface. It protects the roof from rusting and weathering. The best feature of a zinc surface is that even if it's scratched, the patina reforms itself over time. And, the blemishes get aesthetically repaired on their own.
Great appearance
Did you know, zinc is regarded as one of the most stunning roofing finishes? The patination process actually helps the roof to change color. In the beginning, a zinc roof is dark gray or almost black and then turns light gray or blue over time.
What's more, this versatile and durable material can be easily turned into aesthetically pleasing lines, impressive shapes, and artistic designs. The reliable roofing solution undoubtedly enhances the look of any house.
Low maintenance roof
Once you install a zinc roofing or wall system properly, it more or less takes care of itself. The reason is that the patina constantly renews itself. There is very little requirement for roof repair or maintenance.
Read more: New roof & roof repair financing
Eco-friendly, sustainable
A zinc roof is environmentally friendly as it's 100% recyclable. This type of roof can be reused over and over again. Additionally, it uses up less amount of fuel in its manufacturing process as compared to other popular roofing products such as asphalt shingles.
Zinc roof cons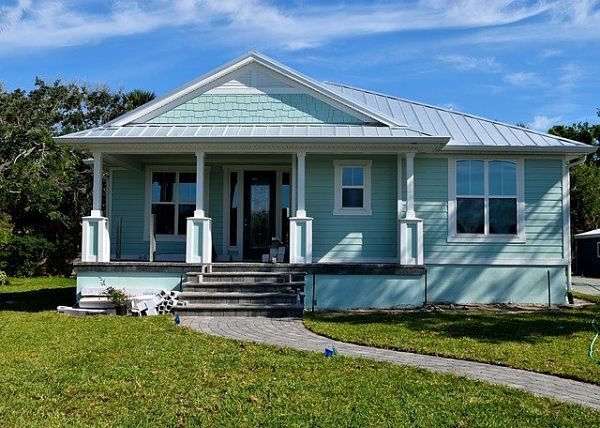 Like all building materials, zinc comes with its set of challenges. Some of them include:
High cost
While other common roofing materials, such as asphalt shingles, cost much less, a zinc roofing system is expensive. For example, asphalt three-tab shingles cost around $1 to $2 per square foot while a zinc roof costs $5 to $8 per square foot in just materials cost.
An installed zinc roof can cost $10 to $20 per square foot. Copper is perhaps the only roofing material that is more expensive than zinc.

Get the best roof replacement with our estimator.
Unpredictability of patina process
If you're opting for a zinc roof specifically for its patina appearance, you might be a little disappointed. There's no set timeline on when the patina process will take place — it can be as early as two years or as late as 30 years!
The process depends mostly on the local climate. Keep in mind that the color changes more rapidly in damp and humid climates. Additionally, the resultant color may be different from what you had in mind. You can expect some tonal variations throughout your zinc roof.
Risk of poor installation
A zinc roof — more than any other type of roof — needs to be properly installed or else it can cause problems in the future. For instance, if the backside of the metal panels are exposed to water, they can corrode.
Or, if a non-breathable synthetic underlayment is used at the time of roof installation, moisture can get trapped between the roof and the roofing deck — resulting in mold and roof leaks.
This is the reason, it's always a good idea to hire a licensed, experienced roof installer. A professional installation will help you avoid expensive mistakes.
How much does a zinc roof cost?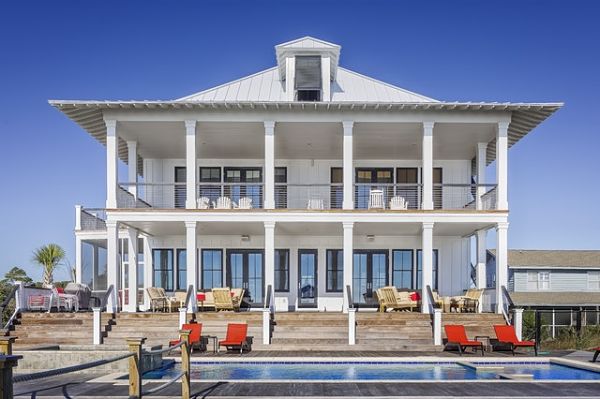 The material cost for zinc roofing is anywhere between $5 and $8 per square foot or $500 to $800 per square. Zinc shingles or tiles are generally less expensive than zinc standing seam panels.
You also need to factor in the cost of fasteners, underlayment material, and flashing.
The average cost of a professional installation runs to about $12 to $18 per square foot or $1,200 to $1,800 per square.
How do you maintain a zinc roof?
Zinc requires very little maintenance. In fact, often, the rinsing effect of rainwater is sufficient to clean this type of roofing. However, you need to follow a few precautions in order to keep your zinc roof in tip-top condition.
Last thoughts
If you're overwhelmed by the different metal roofing materials on the market, don't be. Zinc is a good option for your roofing project. If it fits your home improvement budget, the low-maintenance roofing material can give you the protection and look you desire.
Experts believe that there are not many roofing materials that can match the longevity, durability, flexibility, and cost-effectiveness of a zinc roof. No wonder, it's becoming a popular choice for use in architectural design across the world.
How good is a zinc roof? Learn its pros and cons
was last modified:
October 11th, 2022
by
Recommended